Thursday, 03 November 2022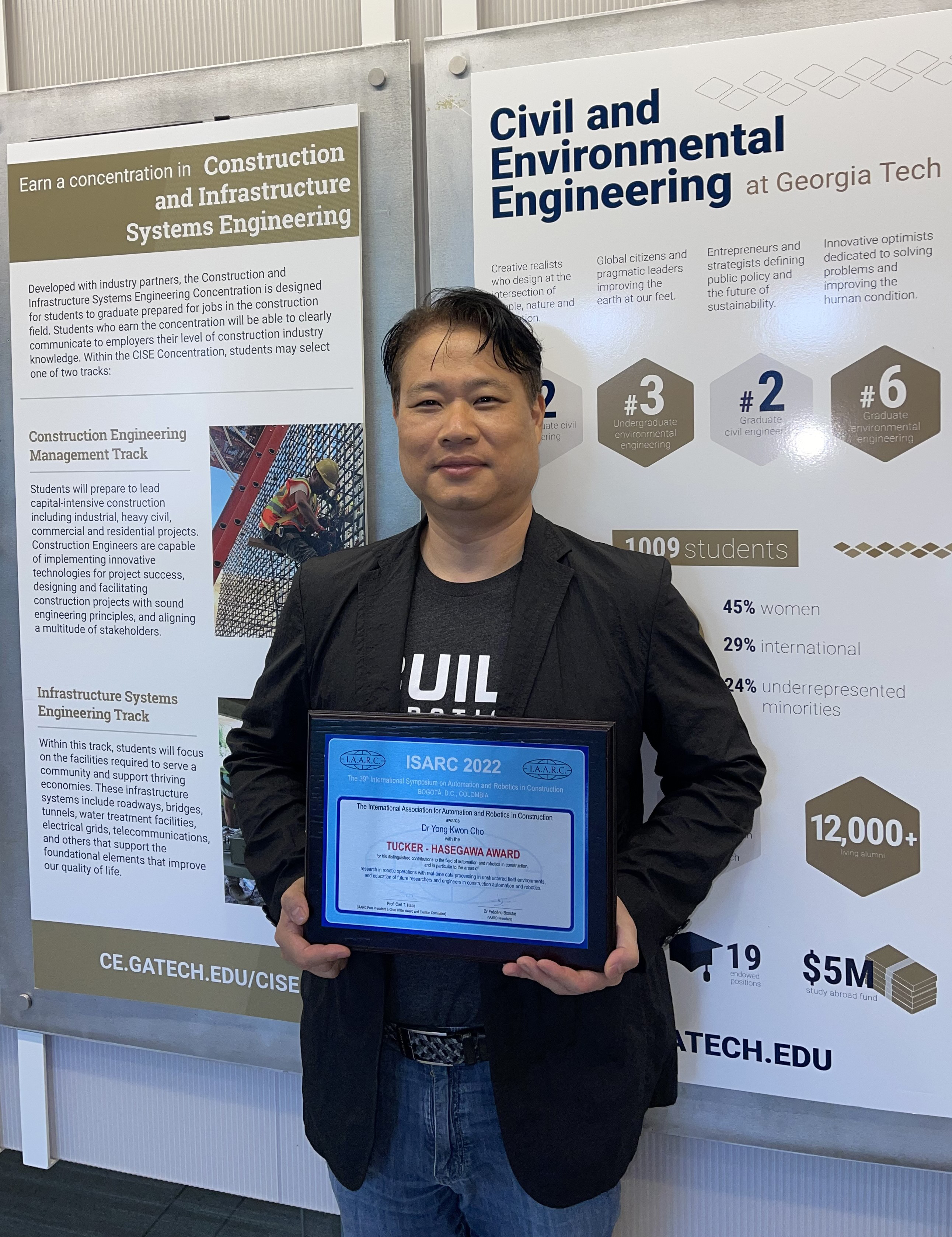 Professor Yong Kwon Cho has been selected as the recipient of the 2022 Tucker-Hasegawa Award by the International Association for Automation and Robotics in Construction.
Cho was honored for his distinguished contributions to research in robotic operations with real-time data processing in unstructured field environments as well as the education of future researchers and engineers in construction automation and robotics.
The Tucker-Hasegawa Award recognizes individuals in industry or academia who have made major, distinguished and sustained contributions to the field of automation and robotics in construction.
Cho accepted the award at the organization's International Symposium for Automation and Robotics in Construction in Bogota, Columbia, on July 15.