A team from Georgia Tech won first place at an international student design competition for water quality infrastructure.
Civil and environmental engineering students Lucy Bricker, Makaela Edmonds, Isabella Hernandez, and Olivia Verret took the top prize at the annual Water Environment Federation's Technical Exhibition and Conference (WEFTEC) "Water Environment" international student design competition in Chicago on Oct. 1.  The team took home a $2,500 cash prize for their first-place win.
The team presented their CEE senior design project called "Duluth Middle School Green Stormwater Infrastructure," which was a capstone project sponsored by Gwinnett County. 
"We are all incredibly honored to have placed first in this competition, as it verified the quality of work that we did," said Makaela Edmonds on behalf of the team. "All of the individuals judging the competition were working professionals in the industry, and it was extremely encouraging that they found our project to be impressive.
Image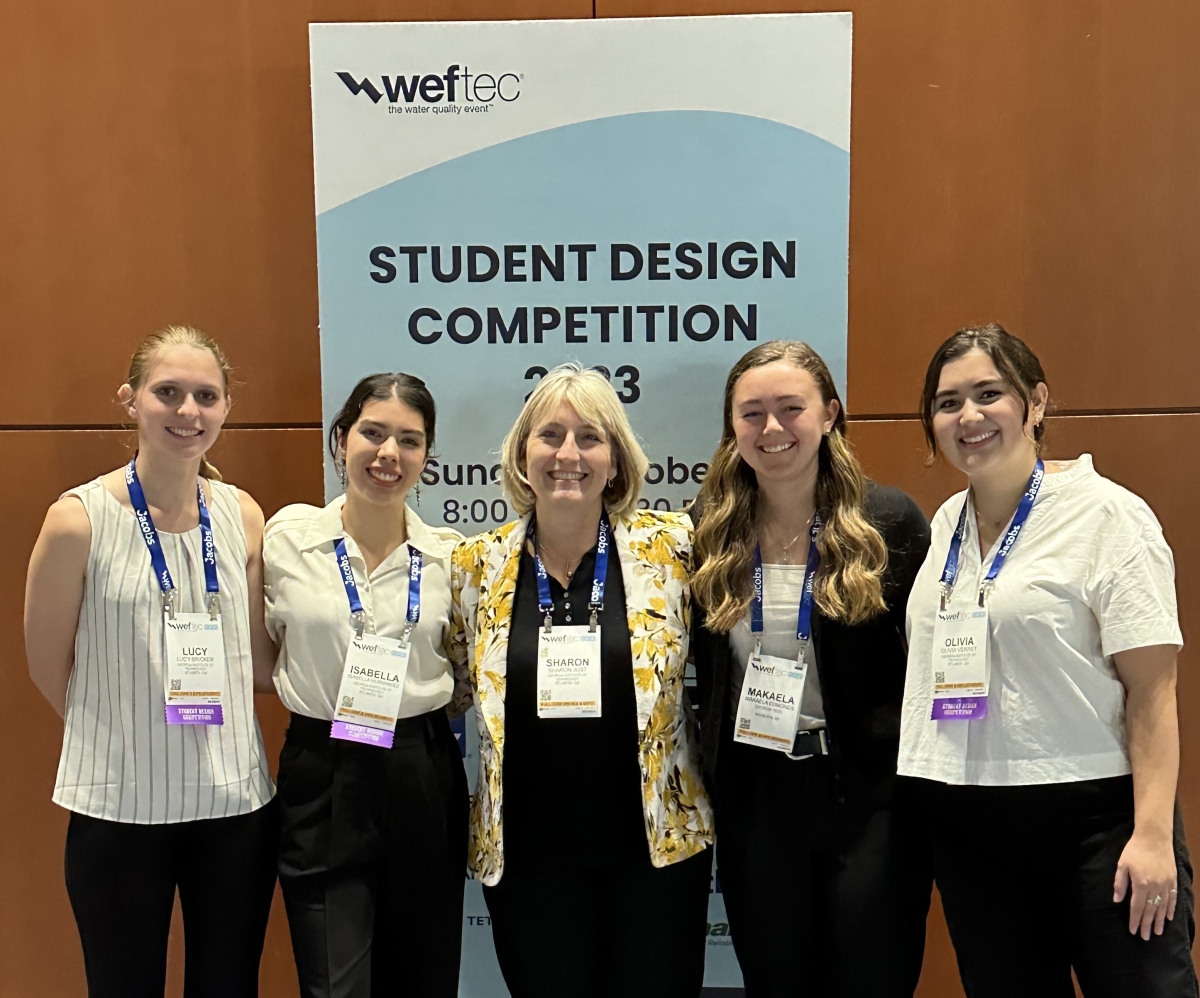 Left to right: Lucy Bricker, Isabella Hernandez, Professor of the Practice Sharon Just, Makaela Edmonds, and Olivia Verret.
Earning this award gives each and every one of us the confidence that we are capable of succeeding in the CEE industry."
For their project, the students worked with Gwinnett County to create a high-level concept design for best management practices to capture more stormwater around the Duluth Middle School campus. The team created five different green stormwater infrastructure designs that could be implemented, and a comprehensive outreach program to inform students and surrounding communities about the project.
The designs within their project included: a bus loop bioretention pond, an intercepting dry swale along a driveway, pervious pavement and mini-bio areas in a parking lot, and planters intercepting roof gutters alongside school entrances.
In April, the students presented their project at the Georgia Association of Water Professionals (GAWP) student design competition and won first place. The team received a $5,500 travel stipend to sponsor the four students and their faculty advisor, Professor of the Practice Sharon Just, to attend the 2023 WEFTEC event in Chicago on Oct. 1.
WEFTEC is the world's largest annual water quality event.  For this year's WEFTEC student design competition, a total of 27 student teams competed in two award categories: water and wastewater. 
Participating teams were the winners of design competitions in their state membership organizations. This year's teams hailed from three international and 20 state and regional organizations.
Edmonds said the team members— two civil engineering majors and two environmental engineering majors— were all new to stormwater projects. During the capstone course, they worked through every aspect of the process, starting with a visit to the site and working all the way through the design cost estimations.
Image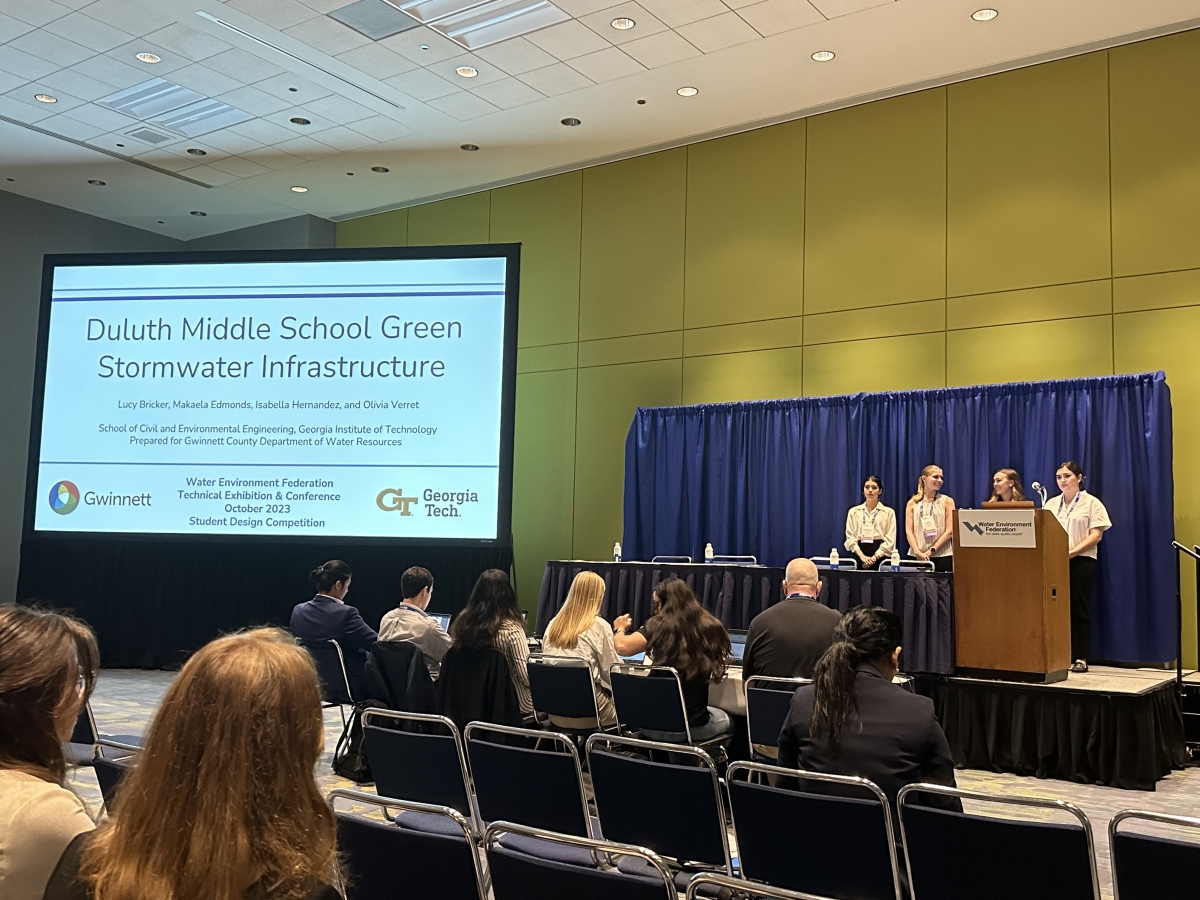 "It was fulfilling to take on a project in a new subject matter, and stay with it from start to finish," Edmonds said.
Just, the team's advisor and the instructor for the capstone design class, said she was impressed with her students' dedication to the project and cohesion as a team.
Over the summer, they worked together after several team members graduated to reduce their 42-page capstone report down to 20 pages to submit to the WEFTEC competition.
"The team worked together in a very dedicated manner and put in the extra practice and work to make this happen.  I am very proud of them," Just said.