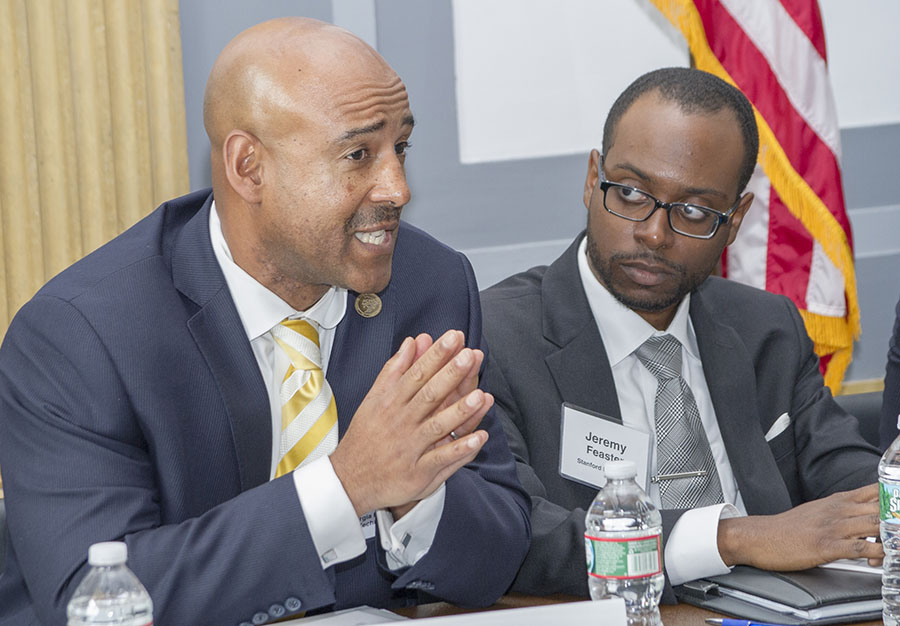 School Chair Reginald DesRoches has been elected to the Academy of Distinguished Alumni at his alma mater, the University of California, Berkeley.
DesRoches joins School of Civil and Environmental Engineering colleagues G. Wayne Clough and John Koon among the small group of outstanding Berkeley alumni who have been inducted into the academy.
"I was certainly surprised and very moved when I found out," said DesRoches, who earned his bachelor's, master's and doctoral degrees from Berkeley. "The list of academy members is an impressive group of leaders in government, industry, and academia — many of whom have served as mentors over the course of my career. To be mentioned among this group is truly an honor."
Berkeley's Department of Civil and Environmental Engineering created the academy earlier this decade to celebrate outstanding alumni who have made significant professional contributions and to offer a group of successful role models to current Berkeley students.
Since he earned his Ph.D. in 1998, DesRoches has become a widely recognized expert on earthquake engineering and seismic risk assessment. He was a key leader in the United States' response to the 2010 earthquakes in Haiti, including traveling to the Caribbean nation with a United Nations team immediately afterward to make critical safety assessments.
"Berkeley has a very special place in my heart," DesRoches said. "The opportunity to work with some of the best faculty and outstanding fellow students prepared me for the challenges that I have faced in my career."
DesRoches will travel to California in October for the academy's 2015 induction ceremony.