Friday, 25 September 2015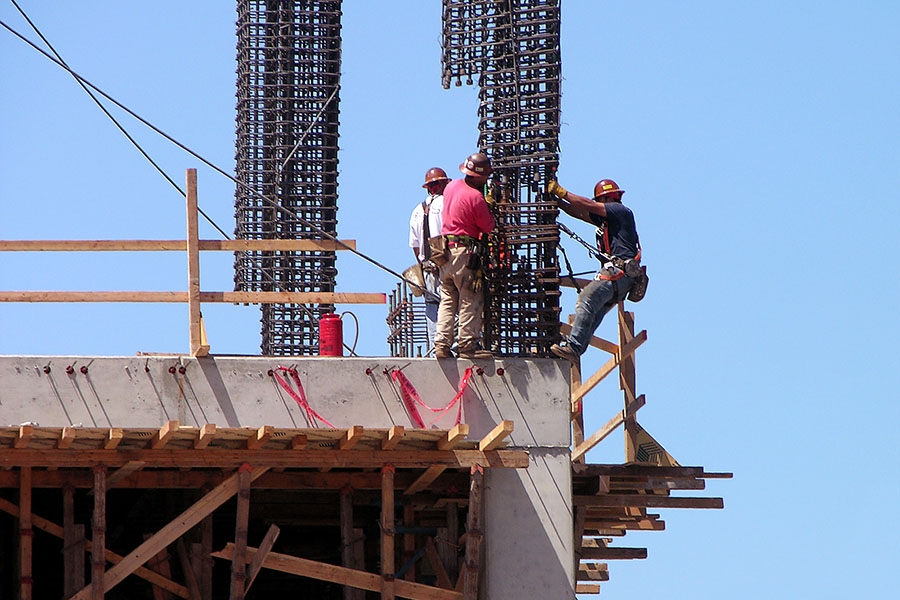 Imagine working in an industry where three people die every day on the job.
That's what faces the hundreds of thousands of construction workers who report to the jobsite everyday — despite working in a nation with the best safety regulations in the world.
Researchers in the School of Civil and Environmental Engineering are working to change that statistic by changing the way construction companies plan for safety on the jobsite. Their work has the potential to save millions of dollars and some of the hundreds of lives lost on construction sites each year.
"The United States is No. 1 in terms of safety regulations, and workers here are very well protected compared to many other countries," said Yong Cho, an associate professor in the School. "However, there's no such thing as 'perfect' construction safety."
Cho's work using building information modeling, or BIM, to include safety considerations from the very beginning phases of construction planning was featured September 23 on Line // Shape // Space, a website from software maker Autodesk.
Like the New York City Department of Buildings, Cho and two of his PhD students, Kyungki Kim and JeeWoong Park, believe BIM is a solution that can fill what they deem to be a critical safety gap on construction sites across the country and around the world, saving both lives and bottom lines.

"BIM is used in projects from the very beginning to do construction planning," explains Cho, who notes that project teams use BIM software like Autodesk Building Design Suite to generate and manage digital representations of their construction plans for the purpose of optimizing and coordinating building specs, schedules, resources, processes, and performance. "Unfortunately, people view safety as separate from construction planning—project managers and safety experts don't work together—so safety is not included. If it were, safety issues could be identified automatically and addressed in preconstruction planning."

To test their construction research and hypothesis—that integrating construction hazards into BIM software can improve construction safety—Cho and his students have commenced two research projects designed to demonstrate BIM's safety benefits.

The first, executed by Cho with Kim, explores the development of a BIM-safety integration framework, utilizing rule-based safety-checking algorithms to automatically identify safety hazards in construction plans and communicate them to members of the project team. The rules would be developed based on interviews with construction and safety experts and would take into account factors such as the number and size of work crews, the spatial movements of workers within jobsites, and the existence of temporary structures like scaffolding, which currently are absent from most construction plans.

Integrated into BIM software, Cho and Kim argue, this information would allow project managers and safety engineers to test the impact of different spatial workflows and scaffolding types on safety, and to make preconstruction decisions that minimize hazards and maximize protection.

Cho's second research project, conducted with Park, explores the benefits of an iBeacon-based safety tracking system. Cho and Park propose that construction superintendents outfit their construction sites with Bluetooth Low Energy (BLE)–based iBeacons and motion sensors, which will enable them to use workers' mobile devices to determine and track their location on a jobsite. By leveraging that location information (as well as safety data) within a mobile BIM environment, workers could receive real-time alerts on their mobile devices when they're near a potential safety hazard—reducing accidents by increasing awareness.