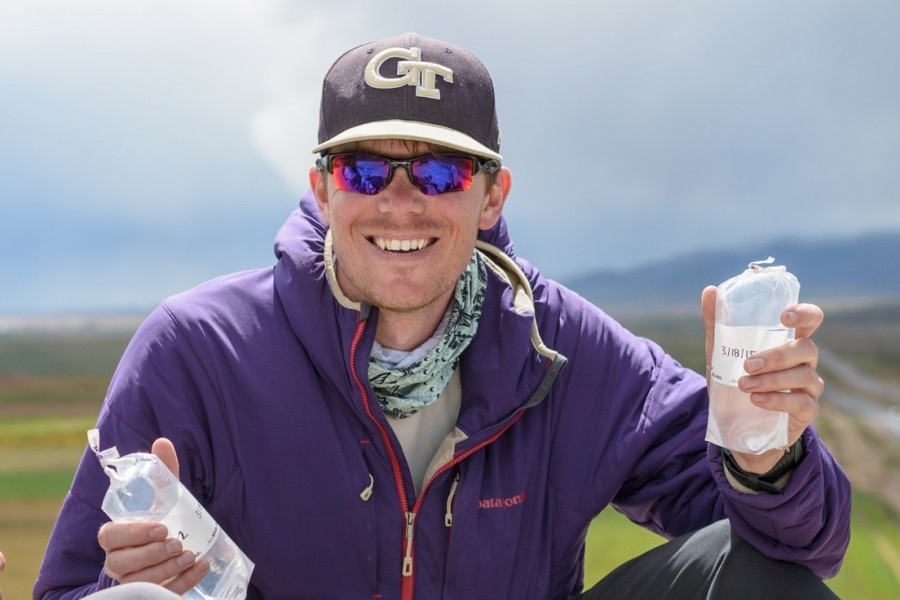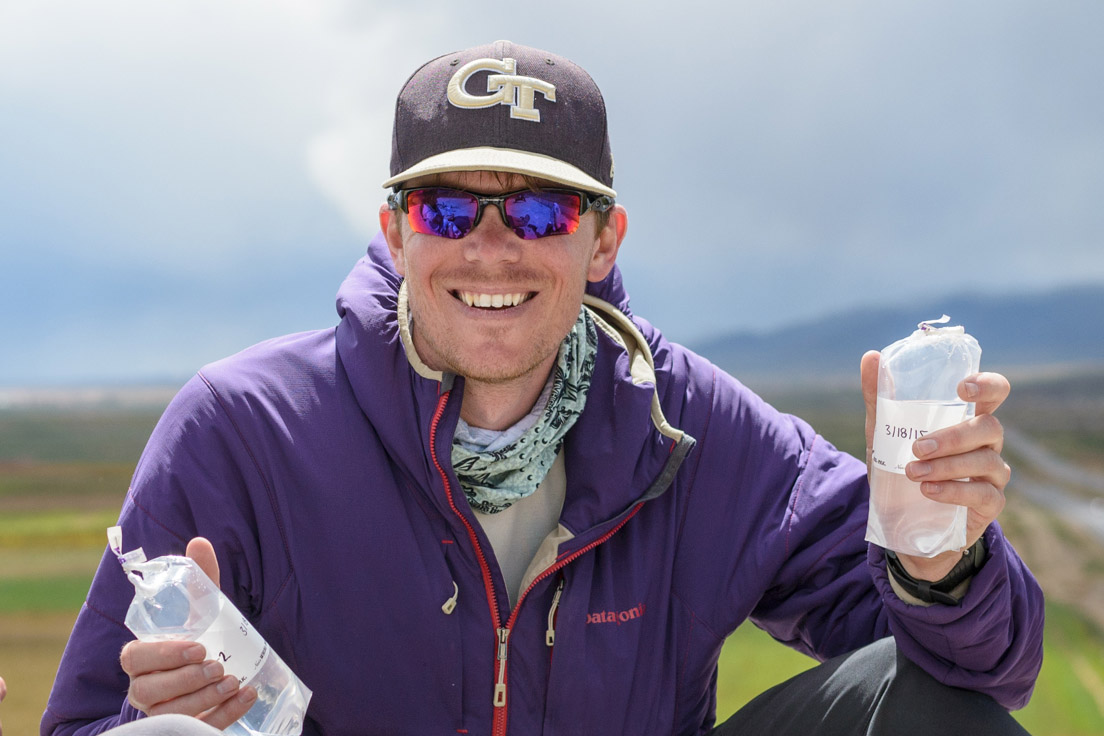 Third-year Ph.D. student Aaron Bivins with water samples in Bolivia. (Photo: Lorenzo Tolentino)
What's that old saying about being in the right place at the right time?
For Ph.D. student Aaron Bivins, news last week that he has won a Fulbright grant means he'll get to experience the reality of that maxim.
Bivins will spend nine months in Nagpur, India, working with other scientists to study a community that is building the infrastructure to provide continuous running water to 2.5 million residents for the first time. That means Bivins will be able to test water quality and the community's health before and after the switchover.
"The transition of the Nagpur water supply from intermittent to continuous supply is a one-of-a-kind opportunity to document the impacts of intermittent supply through a natural experiment," Bivins said. "The staff and facilities at [India's National Environmental Engineering Research Institute] are top notch. So this really is a once-in-a-lifetime opportunity to research the right subject in the right place with the right people and equipment."
Bivins said receiving the Fulbright changes the whole scope of how much work he can do as Nagpur improves its water system.
"Our original plan for the research consisted of data collection in six-to-eight-week intervals during the summer. Eight weeks sounds like a lot of time, but with the type of sampling I'm doing, it takes a week to collect and process eight or so samples," he said.
"With the Fulbright, I can live and work in Nagpur for nine months. This means that we are able to collect more samples and approach the design and collection in a more comprehensive and systematic way. This ultimately leads to more insight into how intermittent supplies impact the health of their users."
Bivins is in his third year of doctoral work with Assistant Professor Joe Brown, who also has several ongoing projects in India. The country is ripe for their work, Bivins said: every major city in India is served by an intermittent supply.
"I am very interested in a global academic career. This is a tremendous opportunity to learn with and from some very capable researchers at NEERI," Bivins said.
"The challenges we are currently facing in water and sanitation are going to require global collaboration and capacity-building, and exchanges such as those funded by Fulbright are the cornerstone of solving these problems. I'm also very proud to represent Georgia Tech and CEE as a Fulbright Scholar."