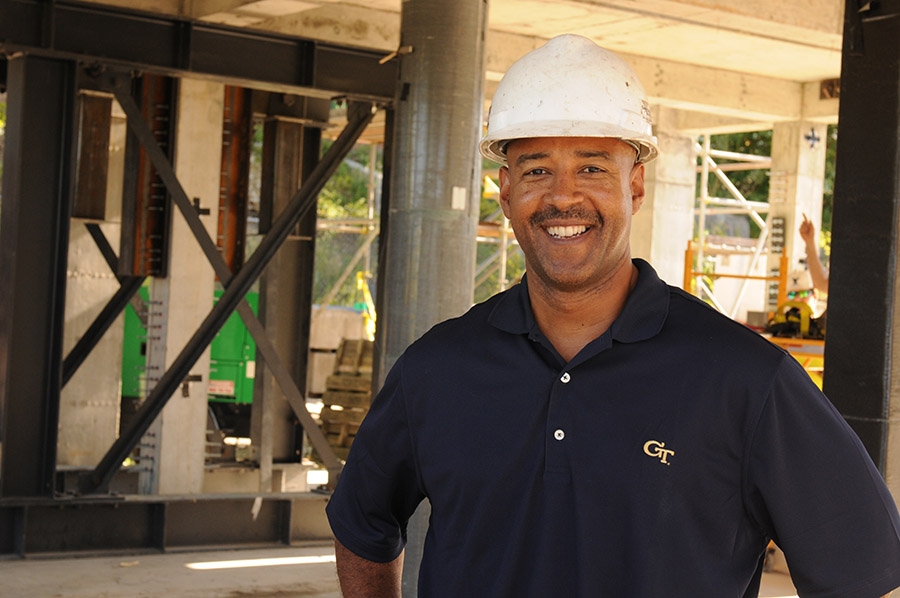 A group of Haitian and American engineers gave Reginald DesRoches their highest award for professional achievements in academia Oct. 6 in New York.
DesRoches, the School of Civil and Environmental Engineering's Karen and John Huff School Chair, hails from the island nation and worked there extensively after a deadly earthquake in 2010.
"It is truly a great honor to receive this recognition," DesRoches said. "I had the opportunity to work with some incredible Haitian and Haitian-American engineers and educators following the 2010 Haiti earthquake, so to be selected by this group of outstanding people is truly an honor."
The Association of Haitian and American Engineers, known as ADIHA from its French name, said DesRoches has "demonstrated exemplary leadership in engineering and disaster recovery, while bringing awareness to your native homeland and serving the community. You have, as such, earned the recognition and the utmost respect of people both the engineering and education industries."
Founded in 1983, the association works to support community projects in Haiti and offer scientific and technical solutions to problems the Caribbean nation faces.