Tuesday, 16 November 2021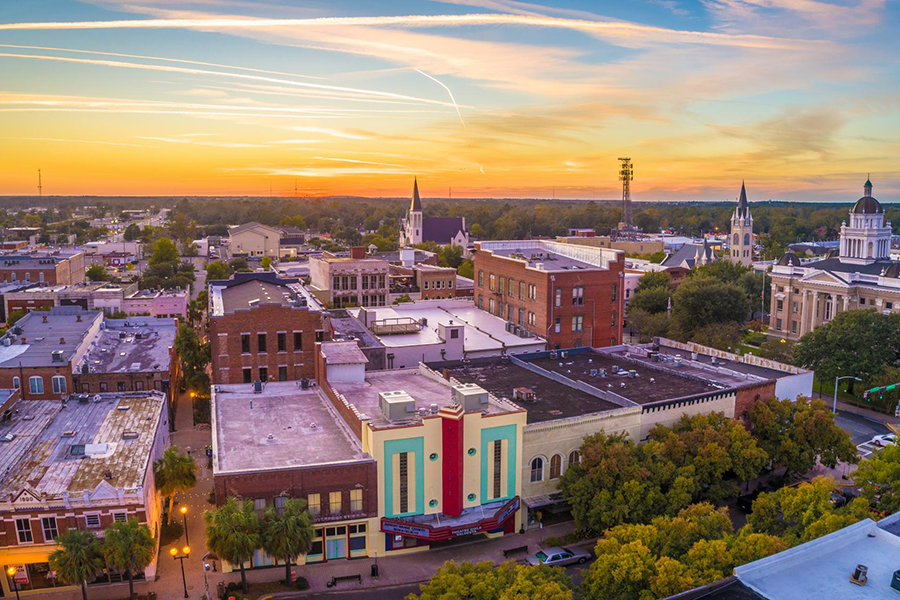 The City of Valdosta

The City of Valdosta's smart traffic management system—created with research support from Civil Engineering Professor Baabak Ashuri—was selected as a finalist for a 2021 World Smart Cities Award in the Mobility Category.
The project, called "Traffic Monitoring and Communication System to Improve Safety, Connectivity, and Efficiency," was funded by the Partnership for Inclusive Innovation's Georgia Smart Communities Challenge in 2020.
Valdosta used its Georgia Smart Communities Challenge grant, along with community research support, to pilot a smart traffic management system designed to connect all 128 city traffic signals. The effort also included systems enhancements at traffic signals and the traffic control operations center, and the installation of communications responders in 10 fire trucks.
World Smart Cities Award finalists are selected by the Smart City Expo World Congress, a leading international summit on cities and smart urban solutions. Award winners will be announced During the Smart City Expo's three-day summit scheduled for Nov. 16-18, 2021.
Valdosta was the only U.S. representative in the Mobility Category and one of five American entries in the group of 34 finalists.
The project included collaboration between local government, industry partners and researchers from Georgia Tech and Valdosta State University.
"I am humbled to find an opportunity to participate in this initiative, which is a great example of a successful public-private partnership among the community, industry, and university," Ashuri said.
The project's systems enhancements allowed the city to test new signal timings from a recent study. They also allowed officials to implement an Emergency Vehicle Signal Pre-Emption protocol via installed equipment on the firetrucks. Additionally, the city implemented a smart phone application, TravelSafely, which notifies users of upcoming signal changes, approaching emergency vehicles, and other traffic safety measures.
Valdosta hosted community outreach and training workshops about these new smart traffic systems to encourage residents to utilize the available technology. During the pilot implementation phase, the city evaluated the effects of the new system on its traffic operations and the behavior of the traveling public by comparing before and after patterns and travel times.
Georgia Tech and Valdosta State researchers actively participated in all engineering and research aspects, including data collection, and methods for statistical data analysis. The research team includes Ashuri, Georgia Tech students Heung Jin Oh and Shiqin Zeng. It also includes Valdosta State professors Barry Hojjatie and Jia Lu, and student David Yoo. The team developed models related to studies of other emergency vehicles and school buses in the city's connected vehicle system. Leveraging this project, Valdosta State began a new concentration within its School of Engineering focused on traffic management.
"We are so proud of our city engineering department staff who have worked diligently over the past year to advance our Traffic Management Center capabilities with deployment of the TravelSafely application and signal pre-emption for fire vehicles," said Valdosta Mayor Scott James Matheson. "This was an incredible the opportunity for the city to partner with Valdosta State University and Georgia Tech to provide hands-on experience to students, too."
Georgia Tech researchers have partnered with cities across the state since 2015 to design, implement and study Smart City initiatives. The Georgia Smart Communities Challenge provides seed funding and access to a Georgia Tech research team to develop and implement smart design solutions to tackle big challenges such as housing, traffic congestion, sea level rise and shared autonomous vehicles.
Related Links: