Tuesday, 01 February 2022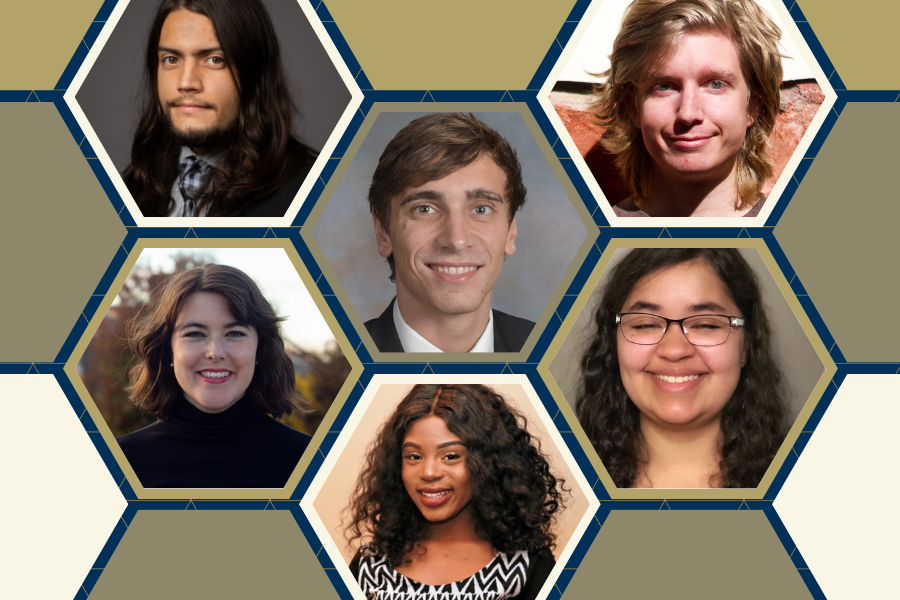 By Amy Kim
Six master's and Ph.D. students in the School of Civil and Environmental Engineering have been awarded this year's Dwight D. Eisenhower Transportation Fellowships, a prestigious fellowship program under the Federal Highway Administration.  
The annual program awards research grants to graduate students pursuing transportation-related degrees. The program's mission is stated as "helping to attract the nation's brightest minds to the field of transportation, encouraging future transportation professionals to seek advanced degrees, and helping to retain top talent in the U.S. transportation industry." This year's winners are creating innovative solutions to pressing infrastructure and transportation concerns, from crashes on rural roads to public health and safety in transportation agencies.  
In addition to research grants, the Eisenhower Fellowship program also funded master's student Ariel Steele and Ph.D. candidate Rachael Panik's travels to the Transportation Research Board Annual Meeting in January.  
Steele, who is pursuing a master's degree in civil engineering, says, "Research has been such a cornerstone of my time at Tech, so to receive the Eisenhower Fellowship for my thesis topic and be invited to present at the TRB was such an honor and the perfect way to cap off my experience." 
Meet our winners: