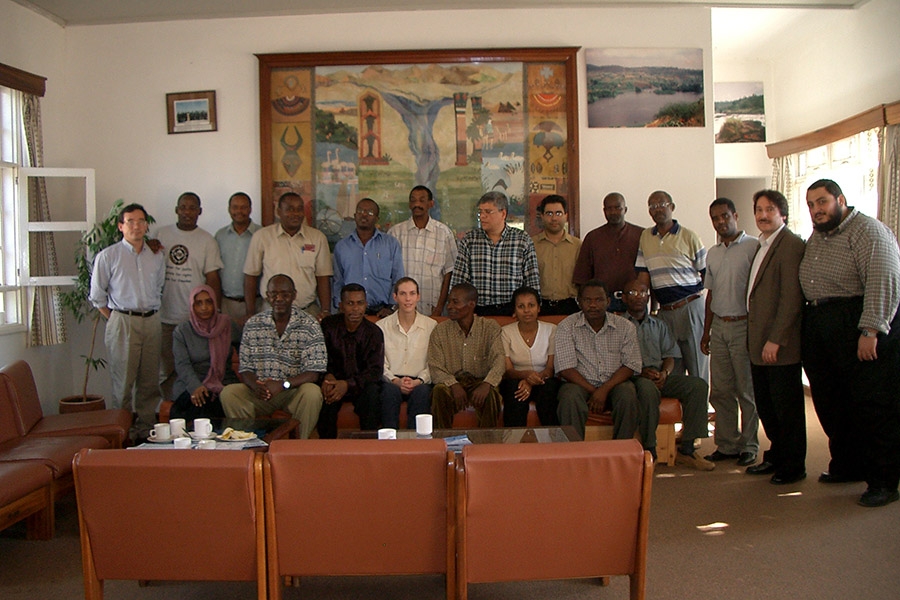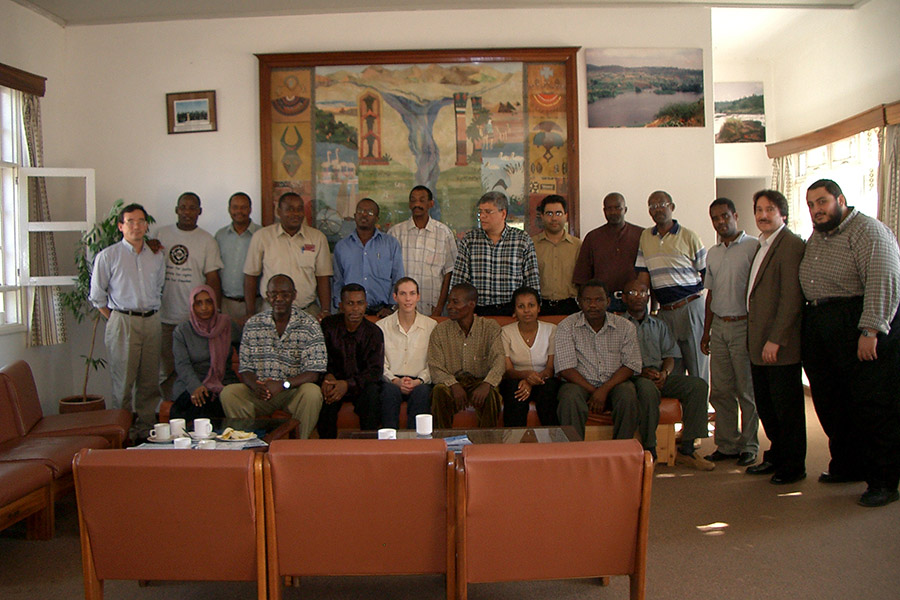 Professor Aris Georgakakos (second from right) in Entebbe, Uganda, during a training workshop for engineers from 11 countries along the Nile River. The training focused on the Nile Decision Support Tools developed by Georgakakos and his research team at the Georgia Water Resources Institute.

Professor Aris Georgakakos has been selected as the winner of the 2022 Steven A. Denning Faculty Award in recognition of more than three decades of global engagement and leadership in water resources science, policy, education, and human resources development.
The Denning award is given annually to a Georgia Tech faculty member who has demonstrated sustained outstanding achievement and commitment to the advance of the Institute's global engagement.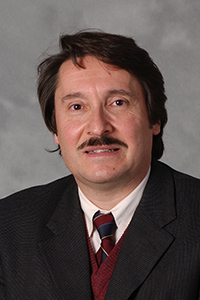 Georgakakos
Georgakakos, who also serves as the Director of the Georgia Water Resources Institute, has made a tangible impact around the world. In addition to his achievements in research and education, he is a highly sought-after expert who has contributed to resolving river basin disputes and managing environmental resources in the U.S., Central and South America, Europe, Asia, the Middle East, and Africa.
"I am truly honored to receive this special award, and I am deeply grateful to Georgia Tech for making it possible for me and my students to do what we can to find solutions for the world's water crises and conflicts," Georgakakos said. "What we learned from this humbling experience is that creating sound science and engineering advances and technologies is necessary but not sufficient to reverse the gathering challenges; we must also be proactive in helping policy makers and politicians appreciate the coming risks and the urgency of adopting scientifically-sound environmental and socio-economic policies and practices."
Through the course of his career, Georgakakos has developed decision support tools and provided training to help policy makers resolve international conflicts.  Dr. Georgakakos' decision support tools—integrating data, modeling, assessment, prediction, and decision methods—aim to support the sustainable development and management of river basins for flood and drought mitigation, adequate urban and industrial water supply, resilient agriculture, energy generation, healthy environment and ecology, and socio-economic growth.
Georgakakos has educated more than 300 scientists, engineers, and policy makers to use these tools. This group includes the current Egyptian Minister of Water and Irrigation, the Head of the Nile Forecast Center, the former and current directors of the Tanzanian Water Resources Department, the Head of the Water Resources Department in Ethiopia, and the Director of the International Commission for the Congo River Basin—all of whom have been trained at Georgia Tech.  In the U.S., Georgakakos has worked with many agencies responsible for managing water resources in the southeast and California, and also served as the Convening Lead Author for the water chapter of the third U.S. National Climate Assessment.
"Dr. Georgakakos' international research involvement focuses on developing a deeper and more holistic understanding of the important processes that influence environmental resources management," said Karen and John Huff School Chair Don Webster. "This unique interdisciplinary research has earned Dr. Georgakakos and Georgia Tech a commanding lead in water resources research nationally and internationally."
Related: