Academic Program Manager Tracy Boothe-Miller has been selected for the College of Engineering's Soaring Jacket Award.
The Soaring Jacket Award recognizes an exceptional staff member who goes above and beyond in the execution of responsibilities, is an effective problem-solver, has a consistently positive attitude, and exhibits a high level of professionalism.
The award is given annually to one staff member in each school within the College of Engineering. Boothe-Miller received the award at the College's Staff Appreciation Day event on Aug. 4.
Image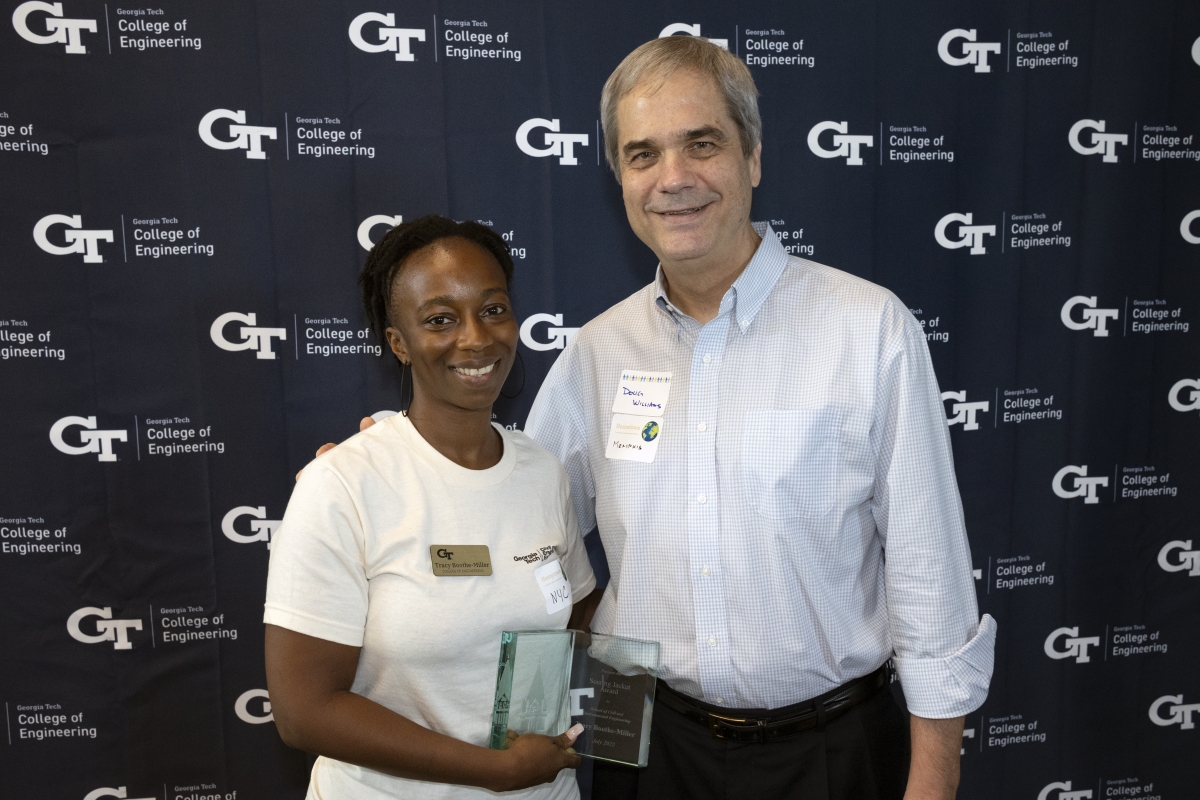 Boothe-Miller joined CEE in 2012 as an academic advising manager for undergraduate programs. She is known for her thorough knowledge of the curriculum and ability to guide students through academic and personal challenges.
Recognizing a need for more connection among students, Boothe-Miller created the CEE Ambassadors Program, which recruits senior students to offer advice and mentorship to younger students.
Boothe-Miller is also active in the Georgia Tech community. She serves on the College of Engineering's Staff Culture Advisory Council; Diversity, Equity, and Inclusion Council; and as a founding member of CEE's Committee on Diversity, Equity, and Inclusion. 
Professor Susan Burns, associate chair for administration and finance, said Boothe-Miller represents the ideal advisor.
"Tracy is called upon to be organized, knowledgeable, and efficient in her interactions with students, while simultaneously listening carefully and caring deeply about each individual as they progress through our degree program," Burns said. "With undergraduate enrollments of around 600 students, this is a highly demanding and sensitive task, but Tracy manages all aspects of her responsibilities with an amazingly upbeat and productive attitude."