Image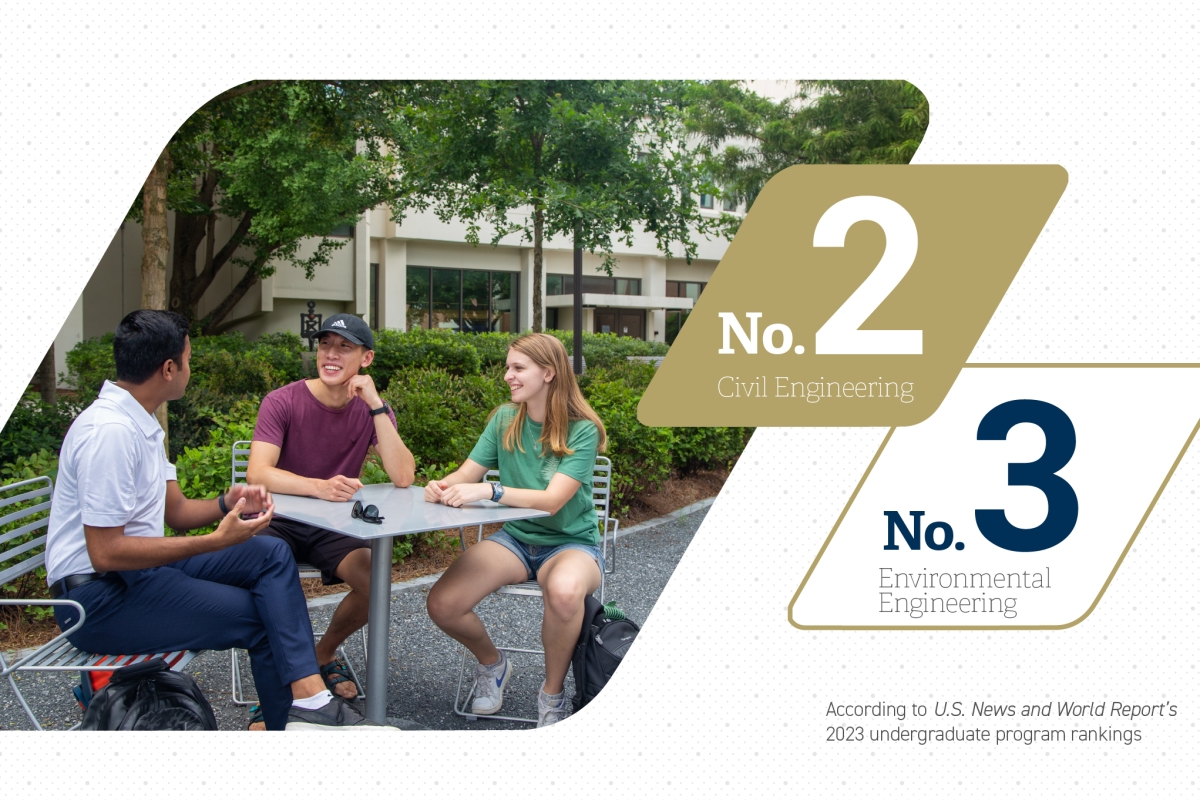 U.S. News & World Report has released its 2023 list of the nation's best undergraduate engineering programs, confirming the excellent reputation of civil and environmental engineering at Georgia Tech.  
For the second year in a row, civil engineering earned the No. 2 spot and environmental engineering was listed at No. 3 in the nation.   
"It is great to receive this recognition from our peers and solidify our standing in this upper tier," said Donald Webster, the Karen and John Huff Chair of the School of Civil and Environmental Engineering. "I am proud to see that both of our undergraduate programs are once again in the top three." 
The 2023 rankings were favorable overall for Georgia Tech. Each of the Institute's 10 undergraduate engineering programs were ranked in the top five, and the College of Engineering remained at No. 4 for the third year in a row.  
The School of Civil and Environmental Engineering has a long history of high esteem in U.S. News and World Report's annual list.  
For the past two decades, civil engineering has ranked among the nation's top five programs, and environmental engineering has been listed in the top 10 since the program was established at Georgia Tech in 2006. 
Related: