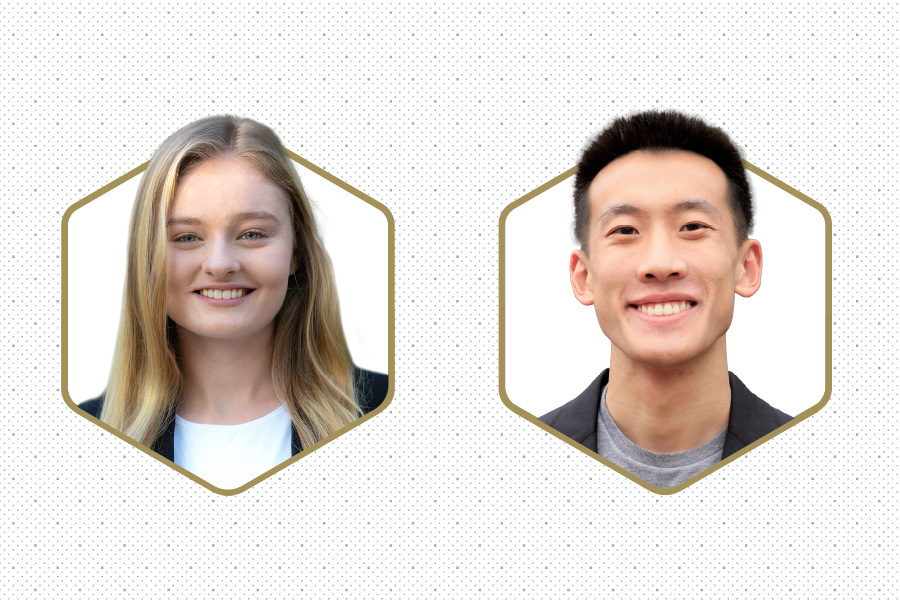 Eric Mei and Emma Slater, environmental engineering graduate students, have each been awarded a scholarship from the Environmental Engineering and Science Foundation.  
The Environmental Engineering and Science Foundation's mission is to secure and direct resources to advance environmental engineering and science in the areas of research, education and practice. 
Representing two of the six scholarships awarded by EESF this year, Mei and Slater were awarded $2,500 each after a highly competitive review process. 
Mei is interested in studying air quality through satellites and remote sensing.  
"I want to focus my career towards developing science to inform air quality policies that enhance public health," Mei said. "I hope to work for a federal agency or a national laboratory to further improve our understanding of air pollution via satellites and modeling."  
Slater plans to apply her engineering background to work in environmental conservation and help protect coastal communities against sea level rise. 
 "I want to really work with communities to build a relationship, hear their concerns, and apply this to conservation work being done in the area," Slater said.