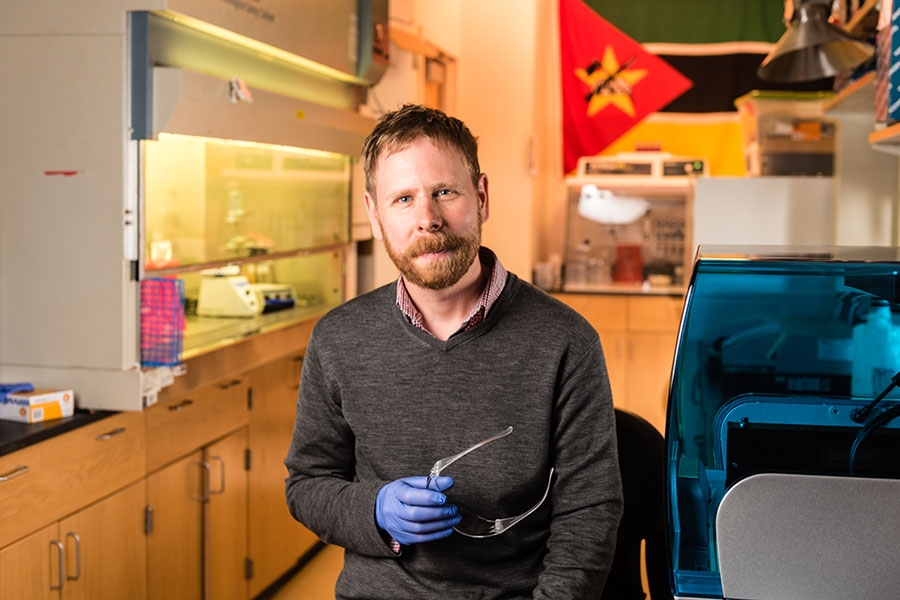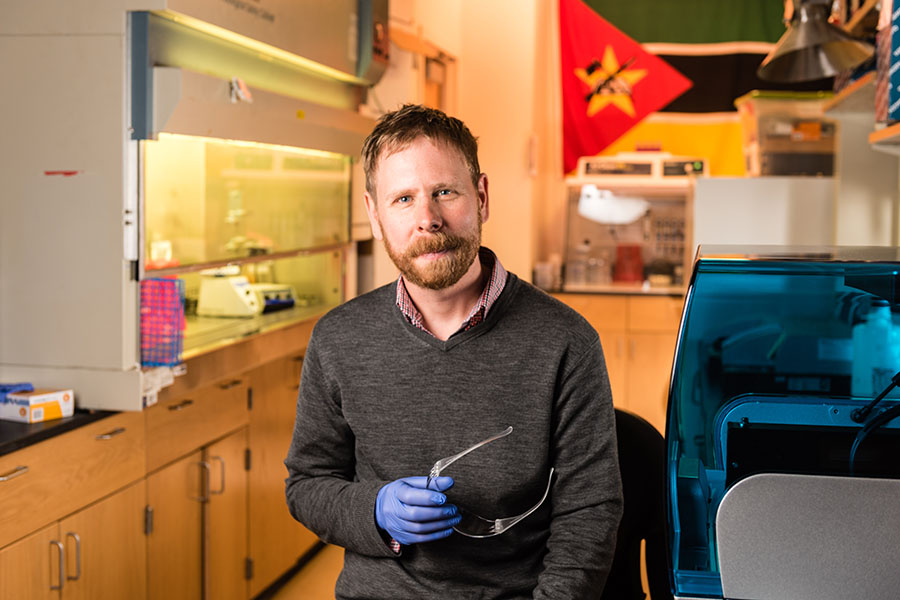 Associate Professor Joe Brown

Associate Professor Joe Brown is among 60 researchers who have created a global collaborative to learn more about the spread of Covid-19 through wastewater.
In a paper published in Environmental Science & Technology, the researchers explained that RNA from the coronavirus is shed in the feces of those infected with Covid-19. This allows researchers to survey sewage for virus RNA, a process they refer to as wastewater-based epidemiology (WBE).
Covid-19 RNA has been detected in wastewater during the early stages of outbreaks, meaning that wastewater-based epidemiology could be a powerful tool for alerting communities of an outbreak before it gets out of control. What has made the coronavirus so insidious is that it can be spread by people who are infected but exhibit no symptoms. However, wastewater samples provide a community aggregate that shows evidence of the virus — whether individuals are symptomatic or not.

Brown explained that the researchers are pairing their virus RNA measurements with available Covid-19 testing data from the same areas to evaluate whether wastewater signals can provide an advance warning of an outbreak.

"Wastewater detection of viral RNA can give us a four-to-seven-day lead time on increases or decreases in infection, since shedding of the virus in fecal waste begins before symptoms appear," Brown said.

Brown has been working with colleagues from Georgia Tech and Emory University to collect samples at sewage treatment plants in the Atlanta metro area since March 2020.

"Our approach has the potential to fill gaps in testing, and we're excited about the prospect of applying these methods over smaller scales, like for long-term care facilities, prisons, schools, or dormitories on campuses, where monitoring is still limited and early detection of impending outbreaks would be highly valuable," Brown said.

Brown is collaborating with a large, dynamic, and growing group of scientists, engineers, and public health professionals on methods and interpretation of results, both across the US and internationally. A major platform for collaboration and communication on this topic is being led by Aaron Bivins, CE 07, MS EnvE 15, Ph.D. EnvE 19, who was part of Brown's research group at Tech and now serves as a postdoctoral research associate at the University of Notre Dame.

Brown said it has been a meaningful experience to work together with so many other researchers around the world.

"It's been exciting. We're part of this global effort to bring our best science to understand and control this virus, and the stakes could not be any higher. I'm hopeful that our work can be part of the solution," Brown said.
Related: