Tuesday, 29 December 2015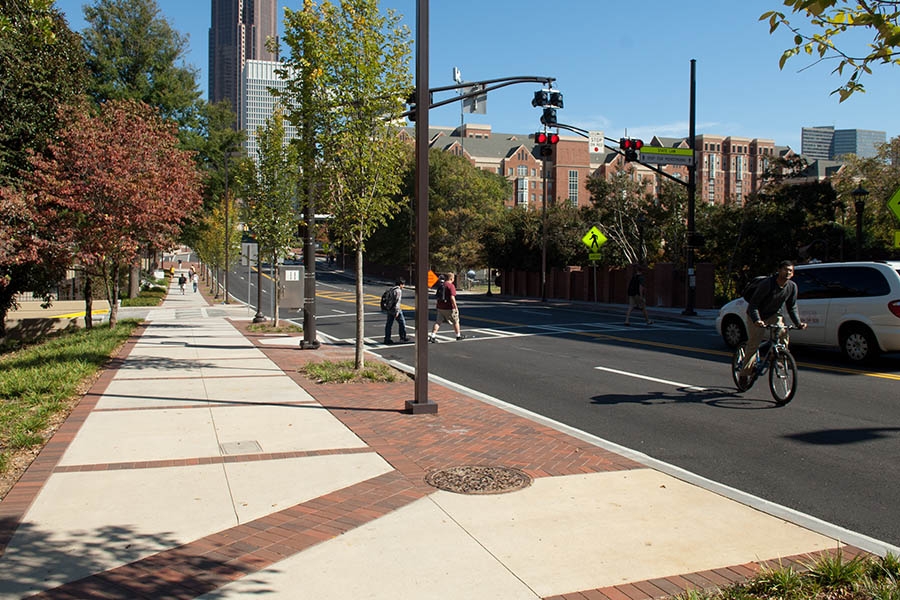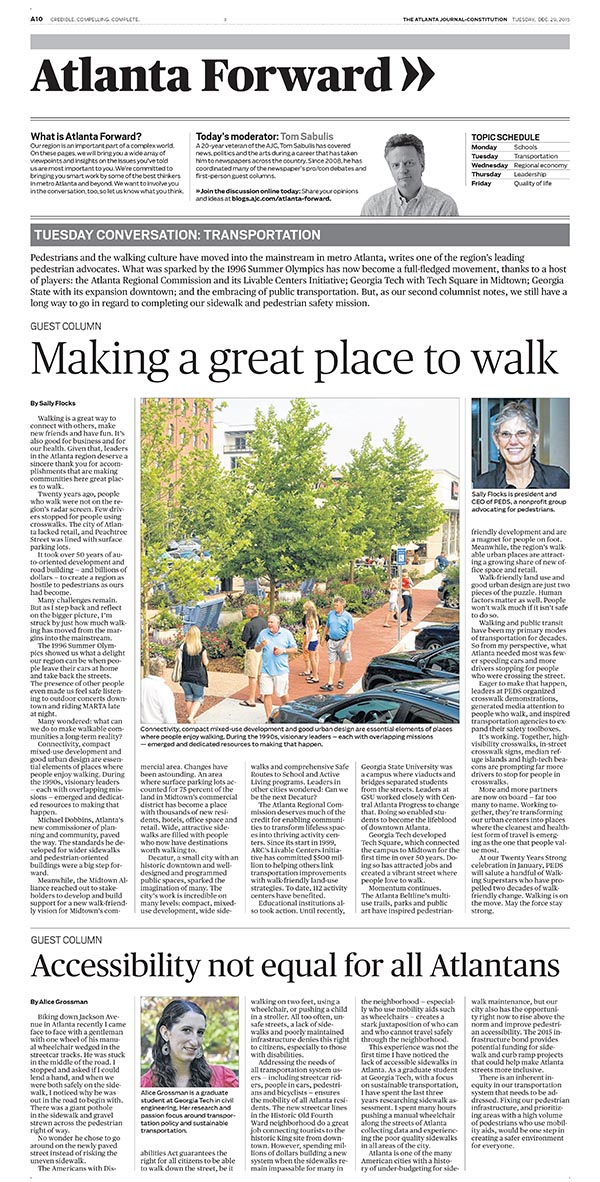 Lack of spending on Atlanta's sidewalks has created a system of haves and have-nots when it comes to who can walk alongside the city's roadways.
That's the perspective of School of Civil and Environmental Engineering Ph.D. student Alice Grossman, who penned a guest column for the Atlanta Journal-Constitution Dec. 29 arguing for more funding for the city's crumbling sidewalks.
Sparked by an encounter with a wheelchair-bound resident who couldn't traverse the craggy, pothole-ridden surface adjacent to a city street, Grossman said the lack of investment in pedestrian infrastructure has created a "a stark juxtaposition of who can and who cannot travel safely through the neighborhood."
"There is an inherent inequity in our transportation system that needs to be addressed," Grossman wrote, noting that a recently passed bond referendum in Atlanta could help address the problem.