Thursday, 06 September 2018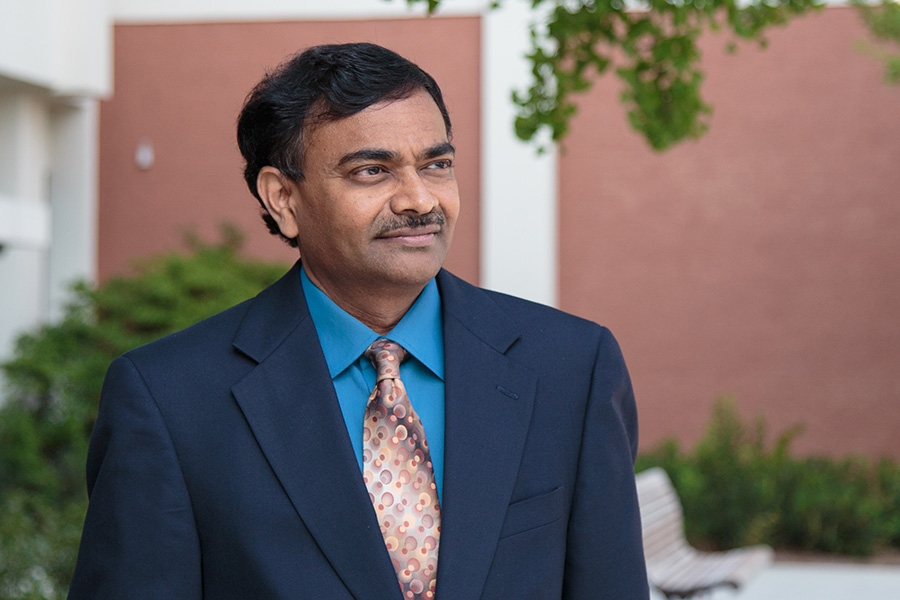 Srinivas Peeta will join transportation ministers and tech and transportation industry leaders at a two-day summit in India later this week to create game-changing approaches to transportation.
Peeta, the Frederick R. Dickerson Chair in the School of Civil and Environmental Engineering, will present a keynote address on reinventing public transportation at the meeting, which features opening and closing remarks from India's prime minister and participation from companies as diverse as Toyota and Ford to 3M and Softbank.
"The potential to suggest solutions that will likely be acted upon and impact transportation quality while generating a new generation of business models and innovations is particularly exciting," Peeta said.
"This is the first global mobility conference organized by the government of India — underpinned by the potential of technological innovations — that aims to provide a blueprint that will transform mobility for more than a billion people while acknowledging the inherent strengths, limitations and constraints."
The Move Global Mobility Summit will focus discussions around five themes; Peeta is the featured speaker and a panelist for the public transportation portion.
"I will talk about the benefits of fostering public transportation solutions for quality of life, livability, environmental sustainability, carbon footprint reduction and energy conservation," he said. "I will identify some of the transportation challenges and related characteristics common to India and other developing economies and how emerging technologies provide the potential for scalable solutions that emphasize frugal innovation."
Peeta said he'll also illustrate that the mobility problems facing emerging economies have much in common with developed countries like the United States.
"For example, the debilitating congestion in urban areas in the U.S. is a common theme in many cities around the world with less-mature transportation infrastructure," Peeta said. "Hence, the growing emphasis on fostering multimodal and intermodal solutions to address this critical challenge represents a theme for common solutions."
Among the invited speakers and participants, Peeta is the only university-based researcher. The summit will be Sept. 7 and 8 in New Delhi. Officials have promised new policy announcements as a result of the discussions at the meeting.