Thursday, 07 January 2016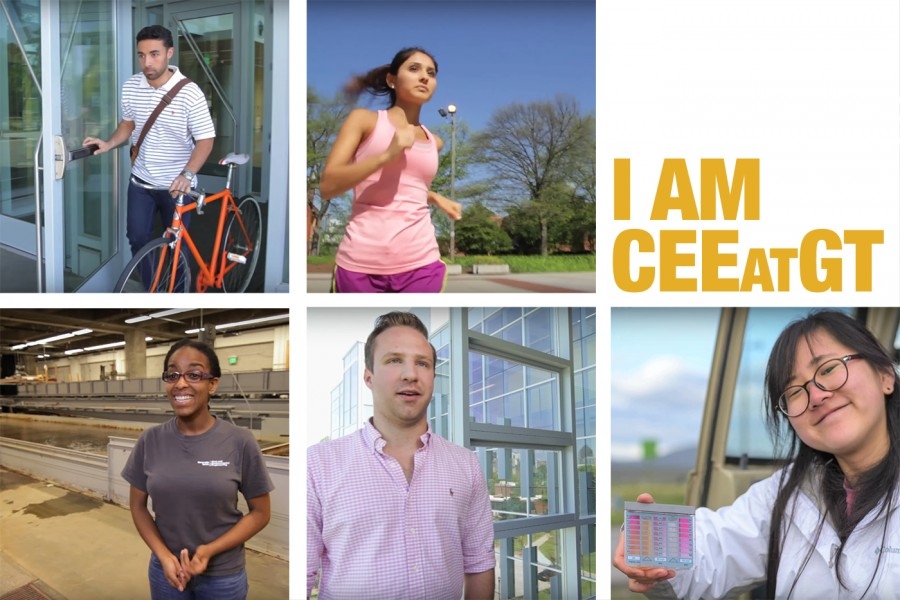 The first of five new videos from the School of Civil and Environmental Engineering that will premiere during the next five weeks. The series, "I am CEEatGT," features five undergraduate students talking about their experiences studying in the School and at Georgia Tech. The videos are timed to college admissions season, when high school seniors will be making decisions about where to attend college next year.
Nuclear energy. Improving society in the Caribbean. Oil and gas. Vertical construction. Water and sanitation in the developing world.
Five different career objectives from five different students featured in a new five-part School of Civil and Environmental Engineering video series debuting January 7.
The series, "I am CEEatGT," is designed to explore what life is like for young people pursuing a civil or environmental engineering degree.
"My passion lies in design. It's in being creative. It's in solving problems," said Ryan Henderson, the subject of the first video. "With civil engineering, you have to be creative in the sense that solving problems is not easy, because you have to incorporate a lot of different systems and a lot of different people. And you have to consider a lot of different angles in solving those problems."
Henderson recently earned his bachelor's degree in civil engineering and had a job waiting for him as soon as he graduated with a nuclear energy company.
"We talk a lot about sustainability in civil engineering, and it's a big key point in a lot of our classes," he said. "Nuclear power could be a step towards that. The way that we design for it and the way we implement it, it could have a huge impact."
The video series is timed to the beginning of college admissions season.
Thousands of students around the globe find out January 9 if they've been accepted to Georgia Tech through the early action application process. Many more learn their status when Tech announces regular admissions decisions March 12.
As those prospective engineers weigh their options, these videos are designed to help them imagine what their college life could be like in CEE.
"It sounds cliché, but I like to be able to tell people, I'm doing something that makes a difference, that I can be proud of," Henderson said.
A new video with a different student will premiere on the School's website each Thursday through February 4.