Thursday, 23 January 2020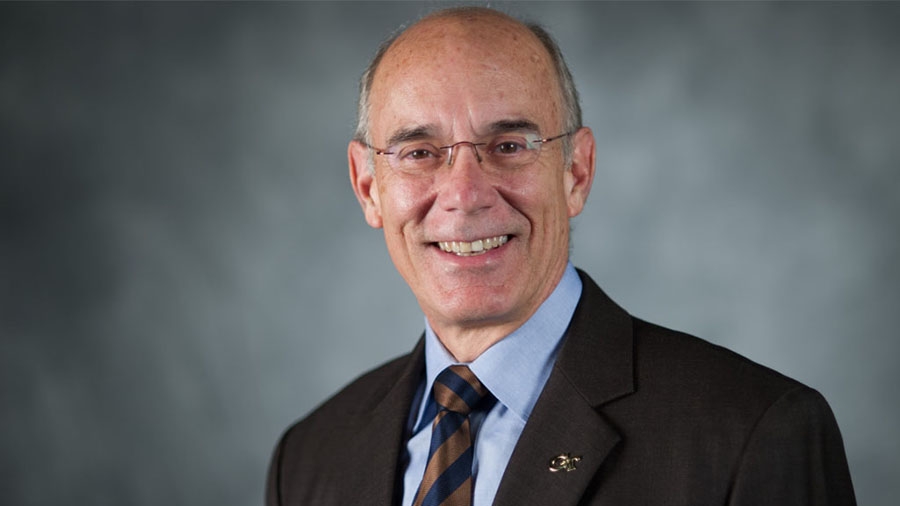 By Susie Ivy
Georgia Tech Provost Rafael L. Bras will step down around Sept. 1, following a decade as the Institute's chief academic officer. Bras will stay at Tech as a professor in the School of Civil and Environmental Engineering.
"In all my many years in academia, these 10 years of service to Georgia Tech have been a dream for me," said Bras. "The opportunity to build relationships with my colleagues across the institution and to work collaboratively to push the boundaries of higher education and take real risks for the benefit of our students have been true highlights of my career."
Bras has served as the provost and executive vice president for Academic Affairs since 2010. Bras is also a professor in the School of Civil and Environmental Engineering and the School of Earth and Atmospheric Sciences and is the first Tech faculty member to hold the K. Harrison Brown Family Chair. In the role as provost, Bras oversees all of Georgia Tech's academic enterprise, including the colleges, educational innovation initiatives, the library, international relationships, professional education, the arts and enrollment.
"Dr. Bras' decade of leadership at Tech can be seen and felt throughout the institution," said Georgia Tech President Ángel Cabrera. "His vision has been a driving force for Tech in bringing new programs and pedagogies to life and opening Georgia Tech to the world." 
Accomplishments during Bras' tenure:
Hired more than 300 faculty members, many from underrepresented groups.
Launched Georgia Tech Arts, which brought several performances and events to the Institute and a public sculpture collection of more than 20 pieces, including tributes to civil rights activist Rosa Parks and the Institute's first African American matriculants and graduate.
Oversaw major international initiatives in Panama and the opening of the Institute's global campus in Shenzhen, China.
Launched the pioneering Online Master of Science in Computer Science (OMSCS) program, as well as subsequent online degree programs in analytics and cybersecurity, that, together, enroll more than 12,000 students globally.
Guided Library Next, a multimillion-dollar, technology-focused reimagining of the intellectual center of the campus.
Launched the visionary Commission on Creating the Next in Education, an Institute-wide effort dedicated to new pilots that offer on-demand, real-time solutions for future learners.
Bras will continue to serve in his current role as the search begins for the next provost. In the coming weeks, President Cabrera will appoint a search committee, and further details on the search will be provided when available.