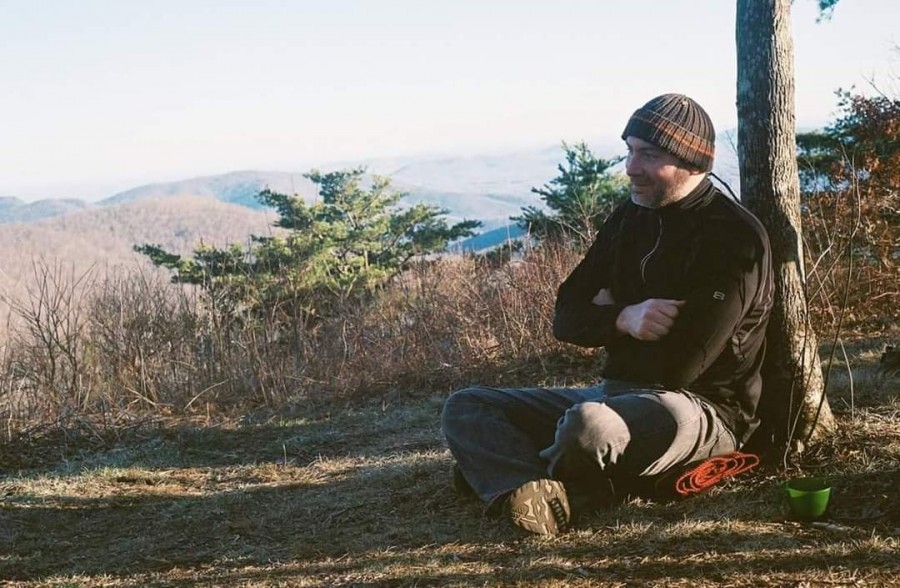 By Victor Rogers
Georgia Tech News Center
Timothy "TJ" Weiler, 43, was a nontraditional student with an unusual educational background. He graduated over the weekend with a Georgia Tech degree in civil engineering with a focus on structural theory.
Weiler, whose hometown is Athens, Greece, grew up traveling the world with his parents, who were engaged in missionary projects. As a result he did not get a chance to regularly attend school. When he was in his thirties he decided he wanted to get a proper education and become a structural engineer.
"I began my academic journey by getting my GED, enrolling in community college, and teaching myself basic math," he said. He worked his way up to advanced engineering classes and eventually transferred to Georgia Tech.
"I am beyond grateful that I was accepted into Georgia Tech, the number 1 college for civil engineering in the country. It's truly been a dream come true," Weiler said.
His time at Tech overlapped with his nephew, Derek Weiler, who graduated last spring with a degree in computer science. His niece, Cherish Weiler, has a master's degree from Tech.
He said that any time he would tell someone he was at Tech, they would ask if he was a professor. His reply? "No, I'm just a very old student," he laughed.
And although he is relieved to be completing his degree, he will miss the intense academic challenges he faced — and overcame — at Tech. He, like his fellow students, also had to deal with the isolation caused by the pandemic. "There certainly was a lot more stress involved, even though I did not want to admit it at the time," he said. "I missed the interaction with my classmates, and group projects were not the same on BlueJeans. The regular group dynamic was really missed."
But Weiler persevered. He said he was most looking forward to hearing his name announced during the ceremony.
Weiler, who has a background in construction, will pursue a career as a structural engineer.