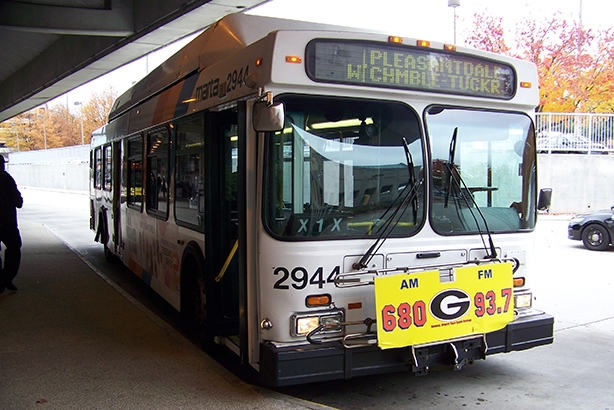 Doctoral student Simon Berrebi collected more financial support Nov. 6 for his idea to improve how buses run their routes.
The latest, the Wayne Shackelford Scholarship, comes from the Intelligent Transportation Society of Georgia. Berrebi previously won $1,000 from the Awesome Atlanta Foundation for his work.
Berrebi has developed a new way to control bus movement along their routes to minimize passenger wait times and avoid buses becoming bunched up. Berrebi says his simulations have shown he could cut wait times in half.
Berrebi works with School of Civil and Environmental Engineering Assistant Professor Kari Watkins in the Urban Transportation Information Lab. Read more about his project here and here.