Guiomar Obregón, MS CE 93
Image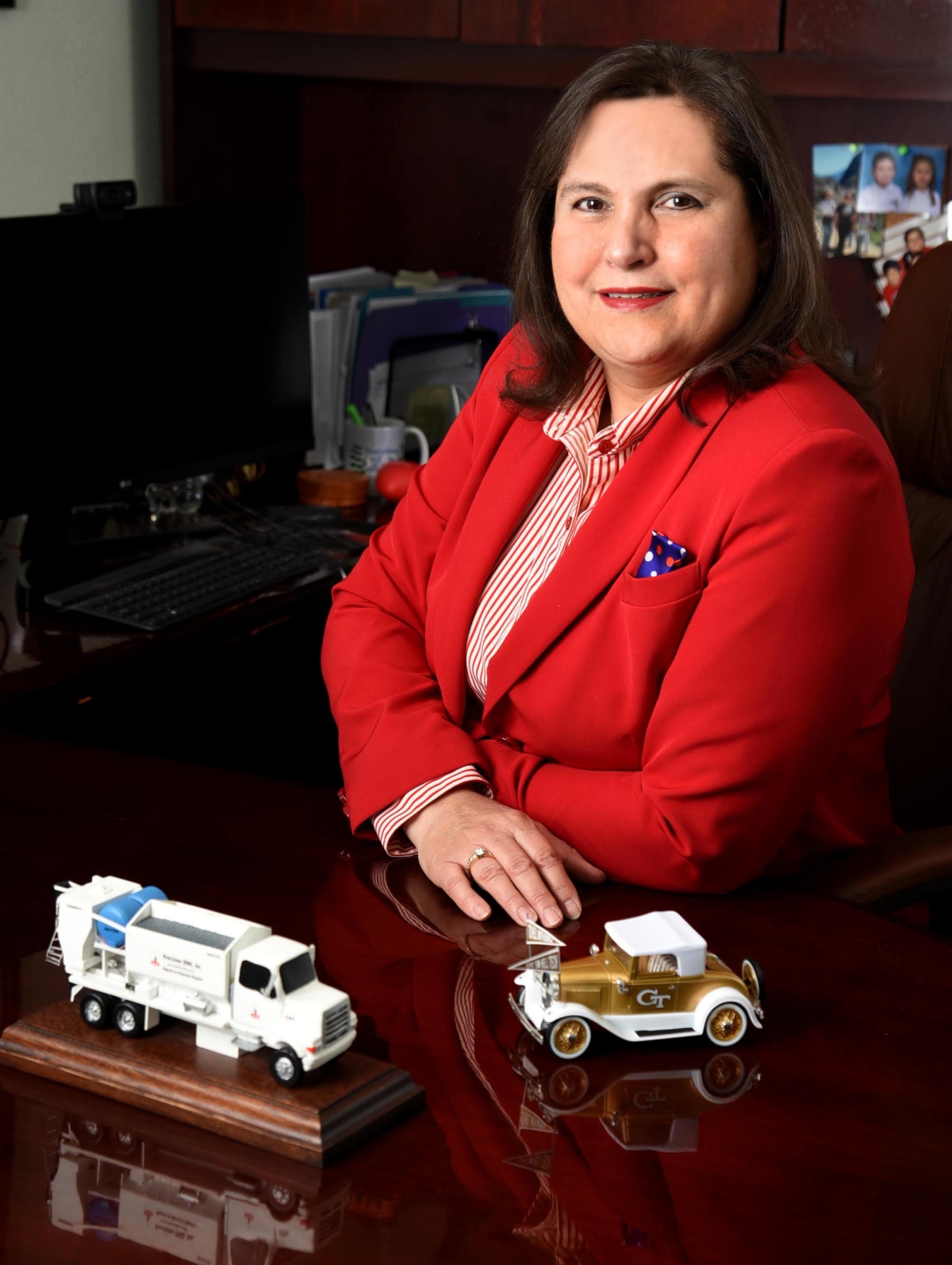 Guiomar Obregón is the CEO and co-founder of Precision 2000 (P2K), a general contractor providing high-quality products and services in civil infrastructure and transportation related projects, including airports, military bases, roads, pedestrian paths, crossings, intersections and sidewalks. It specializes in concrete paving and concrete repairs, having done many high-strength concrete repairs at Hartsfield-Jackson Atlanta International Airport and Georgia and South Carolina highways. The company will celebrate its 25th anniversary next year. 
Obregón was born in Boston and raised in Colombia. After earning a degree in civil engineering at the Colombian School of Engineering in Bogotá, she completed her MBA and Master of Science in Civil Engineering at Georgia Institute of Technology and later earned an Executive MS in Finance from Georgia State University.
Obregón is a founding member of the Georgia Hispanic Construction Association (GHCA) and served for four years as the first president and chair of the board, building upon a legacy of commitment and high-quality standards.
Because she believes that it is important to help develop the next generation of professionals in engineering and construction, P2K has created different programs, including an internship, scholarships, and fellowships.
For more than 15 years the internship program for civil engineering students has provided young engineers from Colombia hands-on training to improve their professional skills. The fellowship at Georgia Tech's School of Building Construction, now in its fifth year, provides financial assistance to Colombian engineers pursuing a master's degree. Finally, the P2K Scholarship fund was created to support the academic advancement of Hispanic and women students at Georgia Tech's School of Civil and Environmental Engineering.
The School of Civil and Environmental Engineering has named classroom 3133 in the Mason Building the P2K Classroom. The dedication ceremony was held on April 11, 2022. This is the first time in the history of the Institute that a classroom was named after a Hispanic-owned company. This allowed the creation of a visible space for future generations of engineers to acknowledge the existence of the company and the achievements of Hispanic alumni of Georgia Tech. 
Obregón has received several awards and recognitions, among them The 50 Most Influential Latinos in Georgia, presented by the Georgia Hispanic Chamber of Commerce; the Inspiration Award, Latin American Association; and Women Who Mean Business, 2017 Award Winner, by the Atlanta Business Chronicle. Obregón was also named a Georgia Outstanding Citizen by the Georgia Secretary of State.