Wednesday, 01 October 2014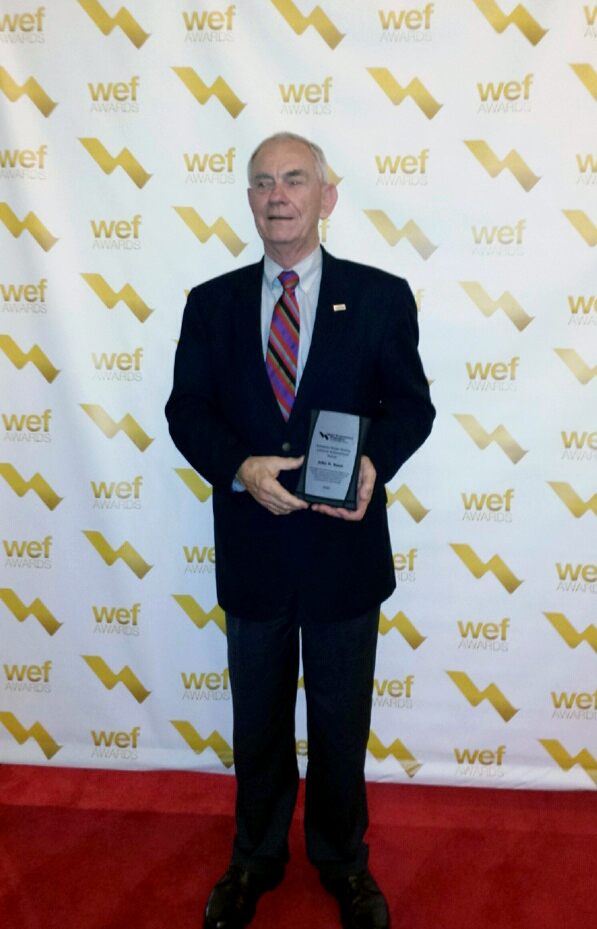 The Water Environment Federation has recognized Professor John Koon's contributions to water quality with a lifetime achievement award.
Koon accepted the award at the federation's Technical Exhibition and Conference (WEFTEC) this week in New Orleans.
"He is a lifelong learner," said Nicole Caruso, a graduate student in the School of Civil and Environmental Engineering who attended the conference with Koon. "He's always interested in how the world is changing, where the future lies, and what he can do to make an impact. He is incredibly enthusiastic about teaching in any way he can, whether it's about water quality, job hunting, or life's challenges. He regularly asks students what can be done to improve our experiences at Georgia Tech and he is willing to make it happen."
"Dr. Koon is all at once an expert on water and wastewater systems, a resource on environmental engineering industry careers, and a motivational speaker," said graduate student Shira Glabman. "He has welcomed students into his enormous network of professionals and has been the facilitator of countless new relationships between industry professionals and soon-to-be-graduates. I owe many of the connections I've made to Dr. Koon. No one is more deserving of this award."
Koon is licensed as a professional engineer in five states and is a board-certified environmental engineer. He has worked with industry, municipalities and federal facilities across the country as well as with industrial clients around the globe.
Koon is recognized as an expert in industrial and municipal wastewater treatment (including the treatment of groundwater), contaminated site remediation, strategy development, technology evaluations, water quality assessment, and permitting. He has been a key contributor to significant advances in the technologies used worldwide in the treatment of industrial wastewater.
The Water Environment Federation gives its Industrial Water Quality Lifetime Achievement Award to "an individual who has made substantial and measurable engineering, scientific, and/or operations contributions to the management or treatment of industrial wastes related to the improvement of water quality."