Thursday, 26 February 2015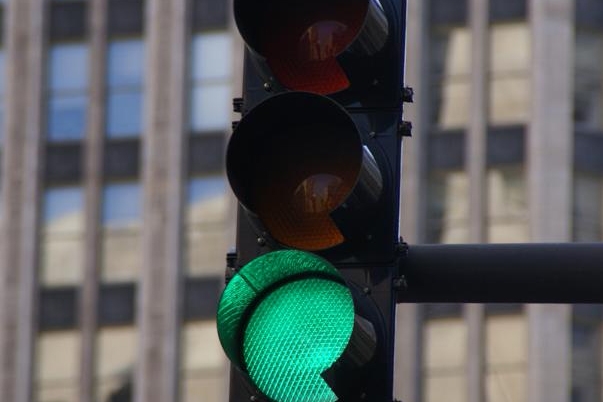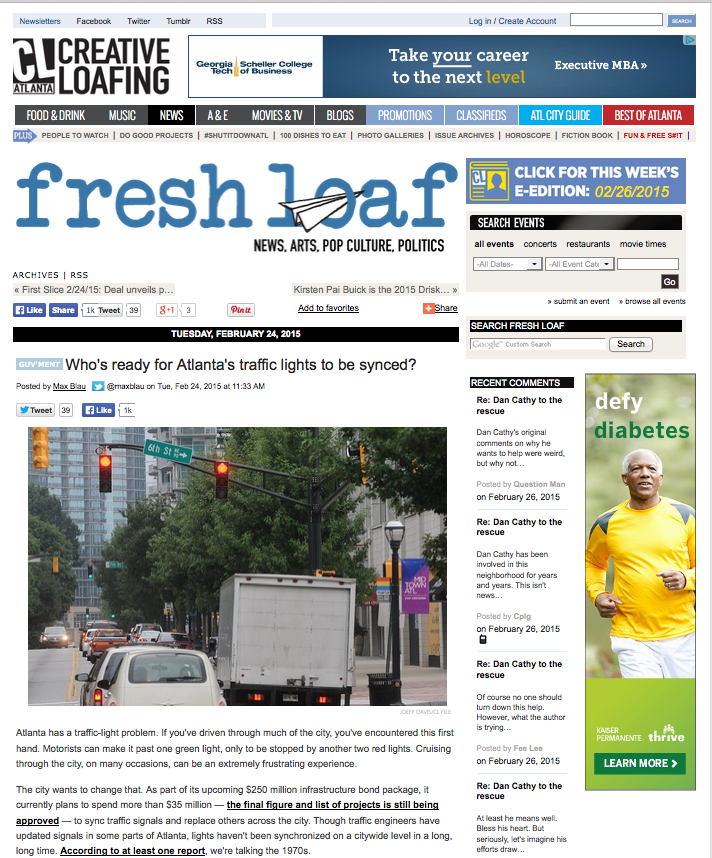 Voters in the City of Atlanta will decide in a few weeks on a $250 million bond referendum that includes, among other things, millions to sync the traffic signals across the city.
The idea is to improve flow in areas like Midtown and Downtown, where drivers can be stopped at almost every light now.
Creative Loafing's Max Blau asked the School of Civil and Environmental Engineering's Michael Hunter how syncing works.
Michael Hunter, an associate professor at the Georgia Institute of Technology's School of Civil and Environmental Engineering, tells CL that traffic signal syncing can improve quality of life for residents through reducing travel times, stops, and delays. But he says it's important to consider all modes of transportation — be it driving a car, riding a streetcar, pedaling on a bike, or walking on foot — in the process. That particularly includes letting lights stay green long enough for pedestrians to cross streets and coordinating signals in a way that discourages speeding.

In addition, Hunter says that major transportation projects such as traffic signal synchronization often lack enough cash in their budgets to keep the road investments in working shape. He says more local government officials, including those in Atlanta, given the proposed $250 million infrastructure investment, should only build what they can afford to maintain.

"If you're going to pay for the infrastructure, you need to have a way to maintain it," he says. "Construction isn't the big challenge. The overlooked part is maintaining it."
Read the full article on the Creative Loafing site.
(Teaser image courtesy of Ian Britton via FreeFoto.com.)