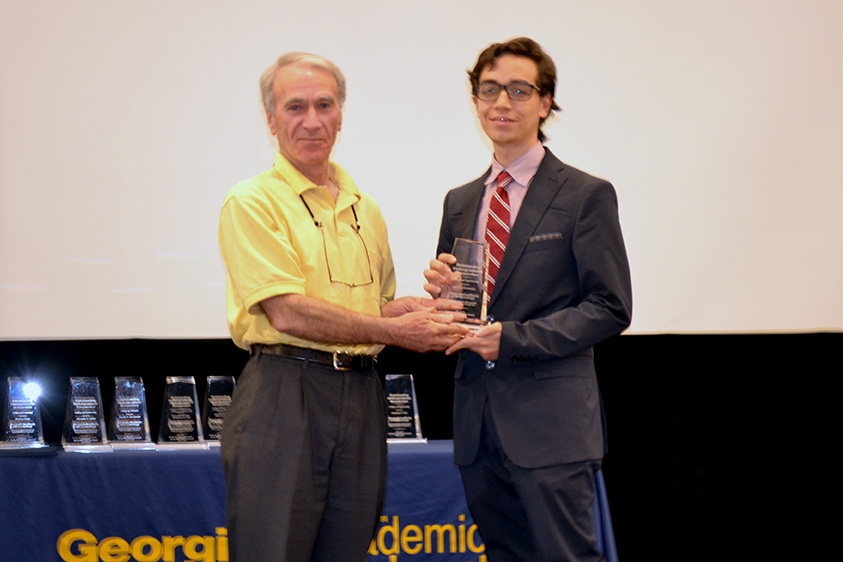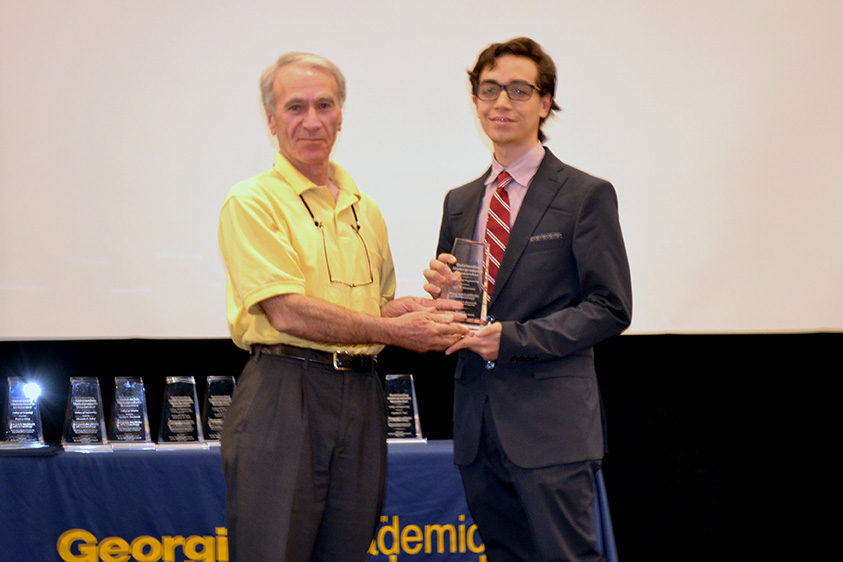 Jose Hernandez (right) with faculty adviser Rafi Muhanna after Hernandez won an Outstanding Undergraduate Researcher award April 22. Hernandez worked with Muhanna to develop a web-based interval calculator. (Photo Courtesy of the Georgia Tech Center for Academic Enrichment.)
Fourth-year undergraduate Jose Hernandez has won a research award for his work developing software to perform web-based interval analysis calculations.
The Georgia Tech Center for Academic Enhancement honored Hernandez as an outstanding undergraduate researcher at the center's annual research symposium and awards April 22.
| | |
| --- | --- |
|   | A screenshot of the interval calculator created by Jose Hernandez and Rafi Muhanna. Hernandez won an undergraduate research award for his work. (Image Courtesy of Rafi Muhanna.) |
Hernandez said his project allowed him to combine is studies in civil engineering with his minor in artificial intelligence.
"I approached Dr. Rafi Muhanna to perform some research that involved both my fields, and he immediately gave me an opportunity," said Hernandez, who plans to pursue a master's degree in structural and earthquake engineering after he graduates.
"It was a great learning experience."
Hernandez said he combined MATLAB and Java software with the C++ programming language to create his interval calculator.
The calculator will soon be available on Muhanna's Center for Reliable Engineering Computing website for public use.