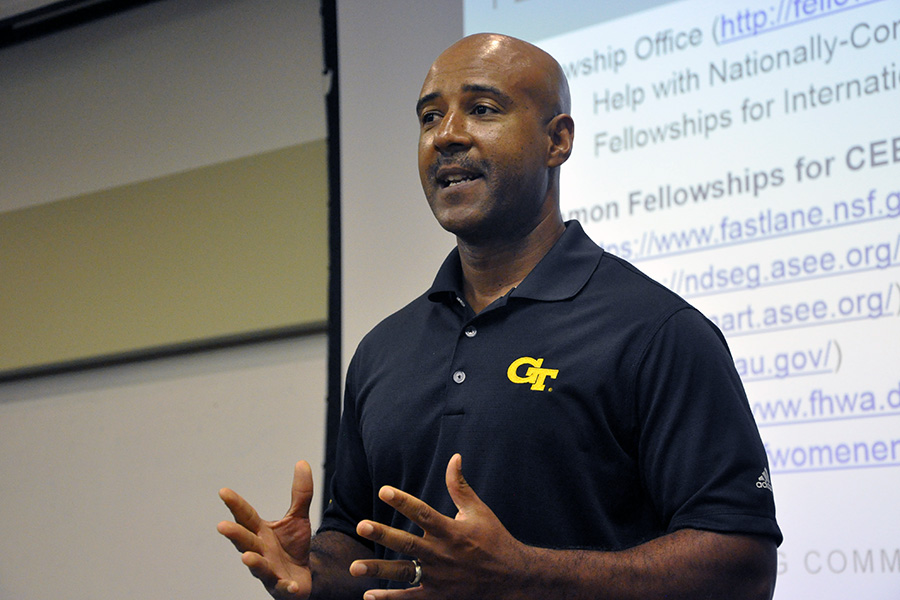 School Chair Reginald DesRoches will join the National Science Foundation's Advisory Committee for Engineering this fall.
Engineering Directorate officials invited DesRoches to serve a three-year term starting in October, at the committee's fall meeting.
DesRoches, the Karen and John Huff chair of the School of Civil and Environmental Engineering, joins a group of scientists and academic and industry leaders who provide advice, recommendations and oversight of NSF's engineering division.
"The Advisory Committee addresses critical issues and opportunities for the nation's engineering research enterprise, engineering education, institutional administration and policy, and transparency and accountability," according to DesRoches' invitation to join the committee. "It helps the Directorate serve NSF strategic goals to transform the frontiers of research and education, innovate for society, and perform as a model organization."