Tuesday, 01 December 2015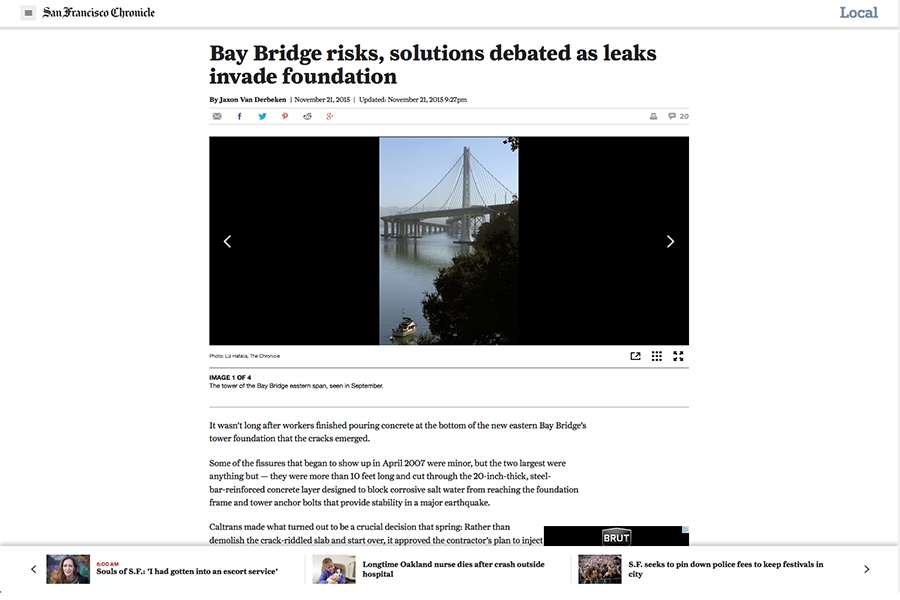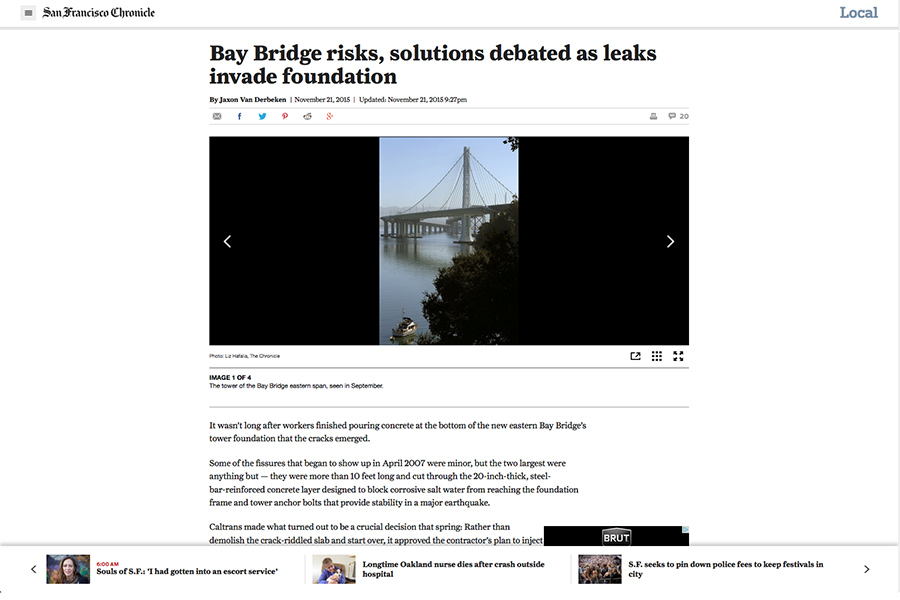 A relatively inexpensive monitoring system could be installed in the San Francisco-Oakland Bay Bridge to easily detect signs of corrosion in the eastern span's foundation and warn engineers.
That's what School of Civil and Environmental Engineering Professor Emeritus Lawrence Kahn told the San Francisco Chronicle November 21, noting the system would be far cheaper than the potential cost of the bridge's failure if corrosion causes significant damage.
The California Department of Transportation has opted not to install that corrosion-detection equipment and plans instead to rely on periodic visual inspections by scuba divers to detect such corrosion.
Corrosion has become an issue for the massive bridge after cracks formed in the concrete foundation, allowing saltwater to flow into the foundation and around the anchor rods supporting the bridge tower.
Read more from the San Francisco Chronicle's Jaxon Van Derbeken.