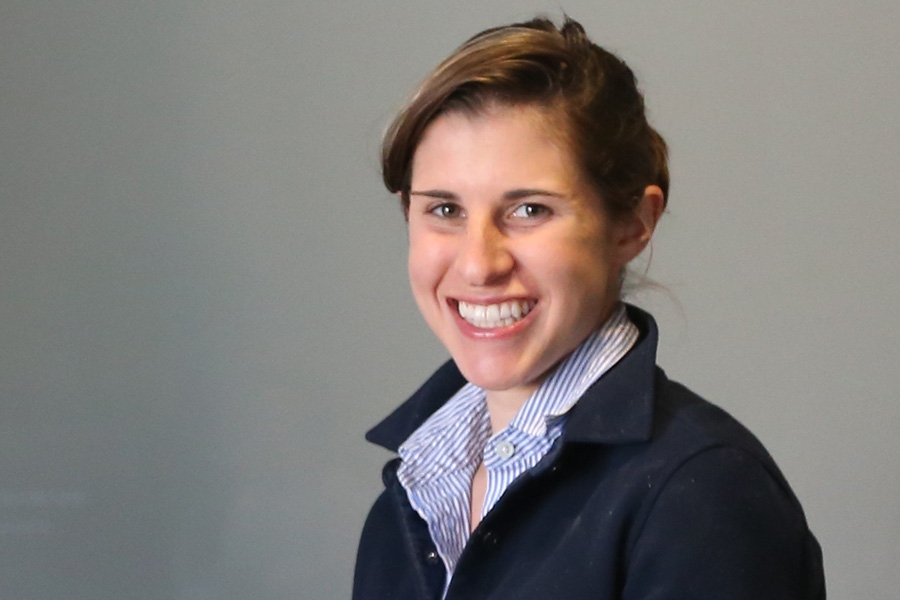 Brittany Bruder's work assessing tidal energy around a small island in coastal Georgia has won Sigma Xi's award for the best Ph.D. dissertations this year at Georgia Tech.
Bruder, who finished her studies in 2015, now works as a post-doctoral researcher at the University of Delaware.
"Pursuing a career in coastal engineering has been one of the most challenging, but rewarding experiences in my lifetime," Bruder said. "While I am intrigued and attracted to the complexities of the coastal ocean, I am ultimately inspired by the immediate need to protect it and its inhabitants. My Ph.D. research at Georgia Tech has harmoniously fulfilled these two desires."
Bruder's dissertation evaluated the potential for tidal energy for a Girl Scouts Eco-Village on Rose Dhu Island. That work also allowed her to teach local Girl Scouts about renewable energy and careers in science, technology, engineering and math.
"I try to instill an excitement for STEM fields, particularly with young women, to not only help our community, but to give women the opportunity to gain the same sense of accomplishment, independence, and self-worth my thesis work at Georgia Tech has provided me," she said.
"I am extraordinarily proud of Brittany and feel this is a testament of the high caliber of her work," said Kevin Haas, Bruder's Ph.D. adviser. "The successful completion of this project required her to develop a broad skill set, including designing and fabricating novel field equipment, implementing a comprehensive data collection scheme, theoretical analysis of tidal flows in salt marshes, and extensive field and model data analysis."
The Sigma Xi awards are among the top honors for student and faculty researchers at Georgia Tech. Two School of Civil and Environmental Engineering students won award this year: Bruder and undergraduate researcher April Gadsby.
Sigma Xi will honor all of the winners in April at an awards ceremony and banquet.