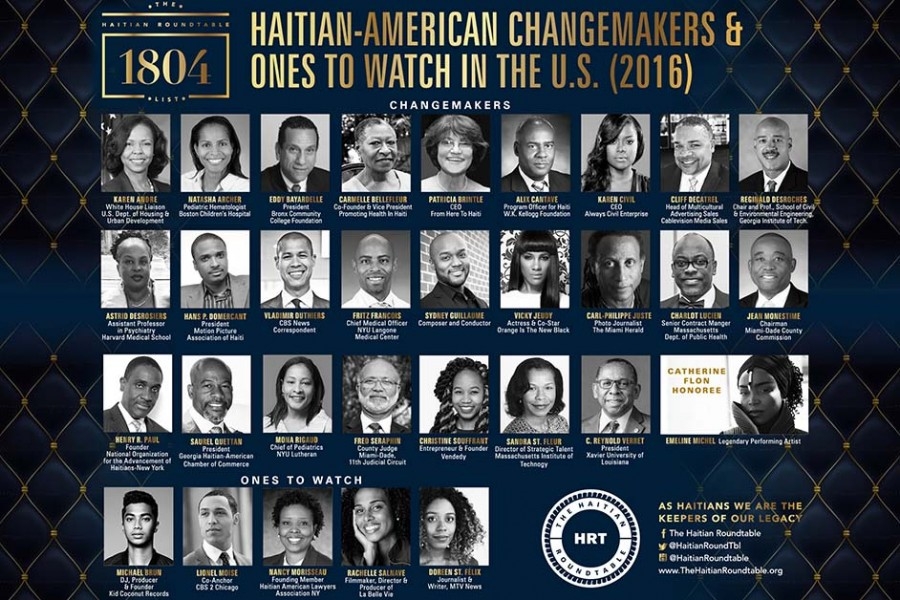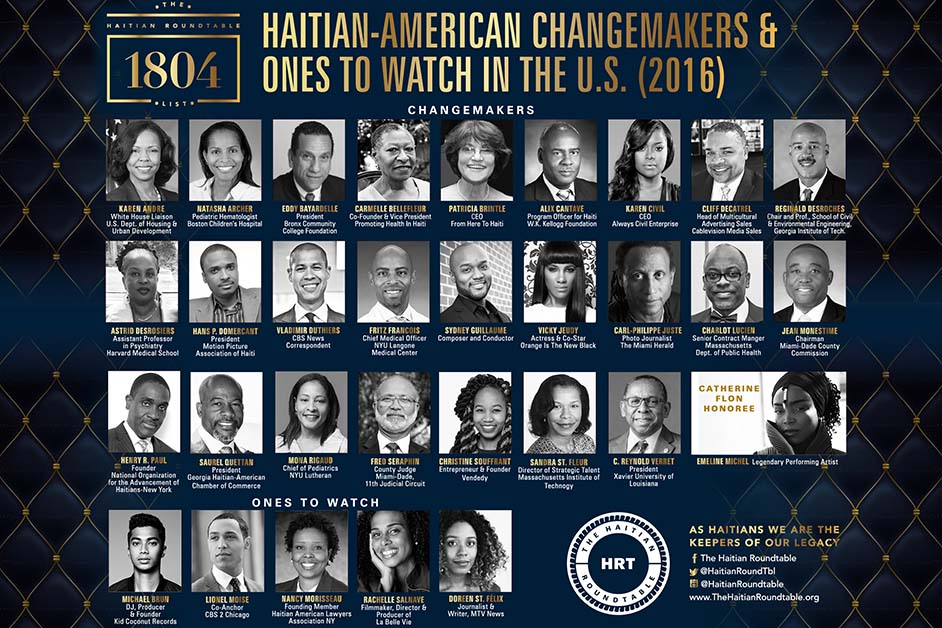 The Haitian Roundtable's 1804 List for 2016, which includes Karen and John Huff School Chair Reginald DesRoches. (Image: Joane Pillard/The Haitian Roundtable)
A group of Haitian-American professionals has recognized Reginald DesRoches as one of the country's outstanding leaders making an impact in their field and on their island homeland.
The Haitian Roundtable released its 1804 List May 18, including DesRoches as one of 25 "changemakers."
The list honors Haitian-Americans who are "thought leaders, trailblazers, rising stars or unsung heroes," according to the organization. They have "helped create a better understanding of Haiti and the Haitian community."
This year, the list includes physicians, journalists, corporate and nonprofit leaders, judges and educators. It is named for the year Haiti became an independent nation.
DesRoches, who is a professor and the Karen and John Huff Chair of the School of Civil and Environmental Engineering, has long worked on structural and earthquake engineering issues in his native country, including leading a United Nations team to the island nation to conduct building safety assessments after a devastating earthquake in 2010. He has returned many times since to study the earthquake's impact and make recommendations for the country's recovery and rebuilding efforts.
DesRoches and the other members of this year's 1804 List will be honored at a ceremony in New York in November.