Wednesday, 31 August 2016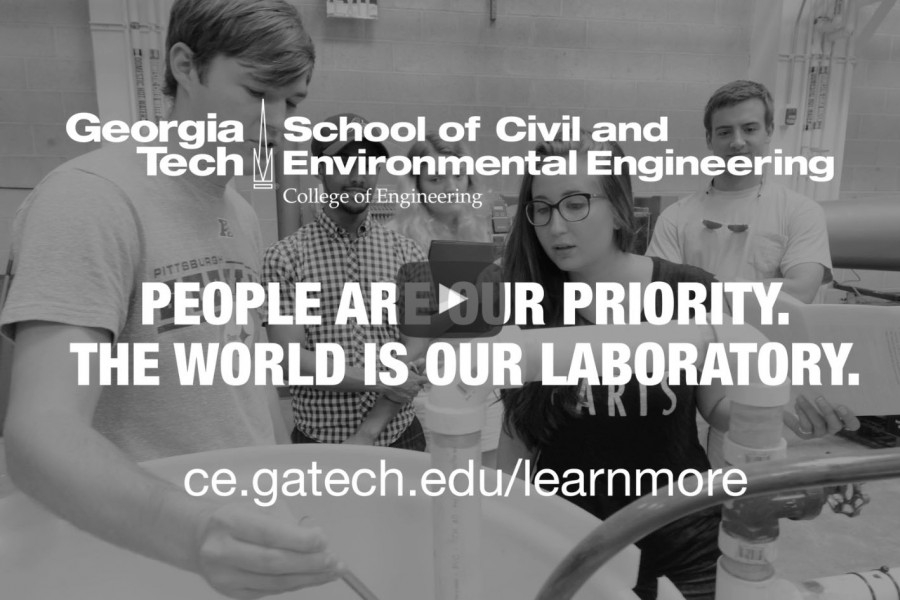 What does it mean to be a leader?
We asked some of our most-successful alumni and a few of our faculty members to answer that question and to put leadership in the context of our work as civil and environmental engineers.
The result is a new video encapsulating their ideas and demonstrating that leadership in these fields can manifest in unexpected places.
"In our industry, we're bringing a lot of people to the table that all have different skill sets and different relationships," Emmy Montanye says in the production. The 1982 graduate is now a senior vice president at Kimley-Horn and Associates. "It's like a bucket that's rich. If you're willing to sort through it and figure out what's there, you can use that to make a more successful project and bring a project to fruition."
The video includes thoughts from people work in traditional civil engineering jobs as well as people who spend their days leading large institutions, serving in the military, or running their own businesses.
"You can be a great leader so many different ways," says Wassim Selman, the president of North American Infrastructure for ARCADIS who earned his bachelor's, master's and Ph.D. at Tech
"You take your strengths as a leader and you develop the approach that perfectly aligns with your strengths. There is no magic to what is the right approach for leadership."
A more recent graduate, Jacob Tzegaegbe, agreed that leadership has a situational component.
"Context changes a lot of things, and to be a good leader you have to be flexible, be ready to deal with whatever comes your way, which is going to change greatly depending on who you're working with," he says.
The latest production caps a series of videos rolled out over the last year telling the story of civil and environmental engineers. Those films have focused on how the people in the School of Civil and Environmental Engineering are working to improve the world as well as conversations with current students about what it's like to study in the School.
This final installment about leadership highlights the School's focus on developing globally focused engineering leaders, including through the Joe S. Mundy Global Learning Endowment and the global engineering leadership minor.
Read more about the people in the video.  |  Watch more videos on our YouTube channel.