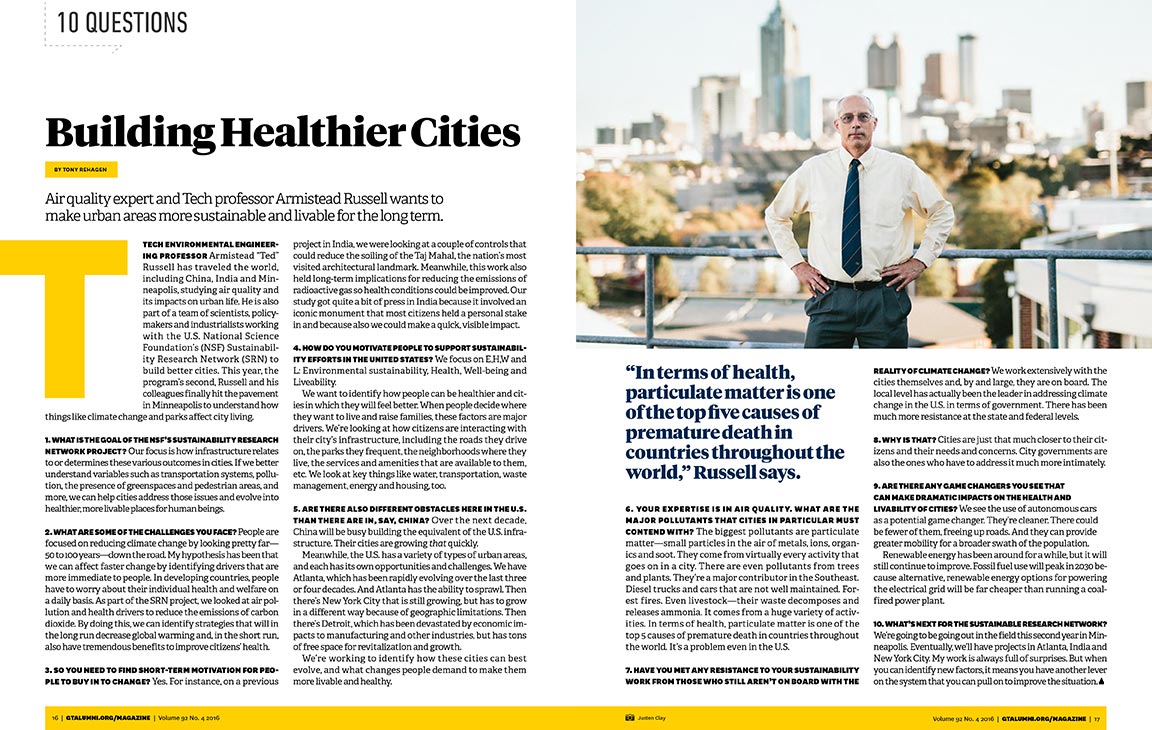 Tech Environmental Engineering Professor Armistead "Ted" Russell has traveled the world, including China, India and Minneapolis, studying air quality and its impacts on urban life.
He is also part of a team of scientists, policymakers and industrialists working with a U.S. National Science Foundation Sustainability Research Network to build better cities. This year, the program's second, Russell and his colleagues finally hit the pavement in Minneapolis to understand how things like climate change and parks affect city living.
Read more from Russell about this work — which could have huge impact on how we build and maintain our cities — in the latest issue of the Georgia Tech Alumni Magazine.