Tuesday, 14 February 2017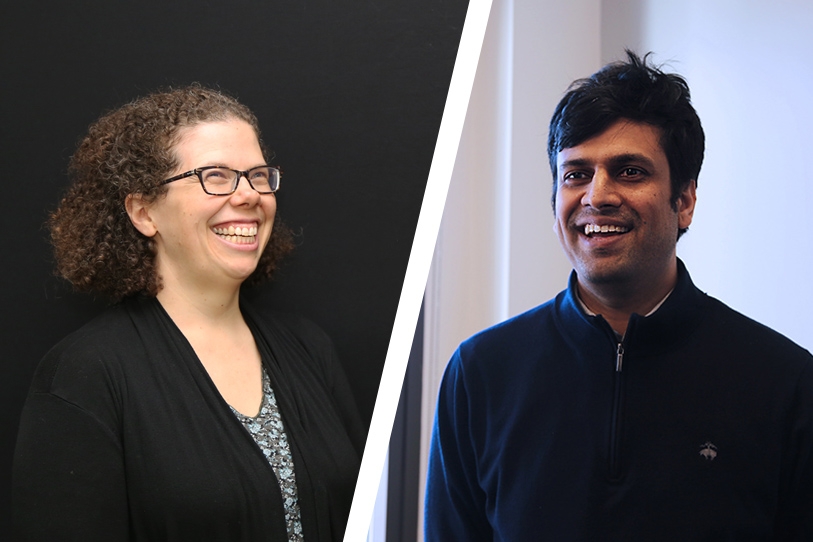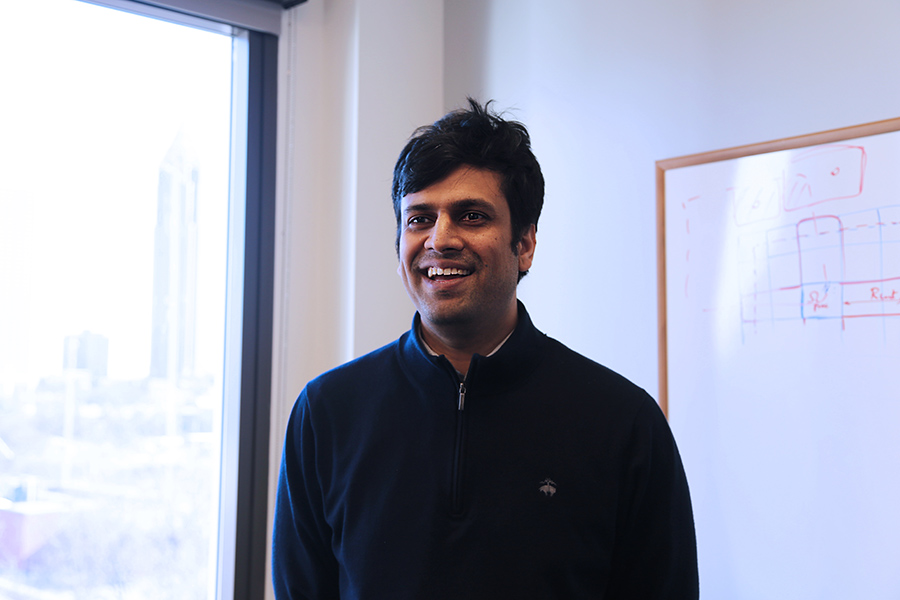 Phanish Suryanarayana has been promoted to associate professor and received tenure. He studies multiscale modeling, smart materials, and density functional theory. (Photo: Jess Hunt-Ralston)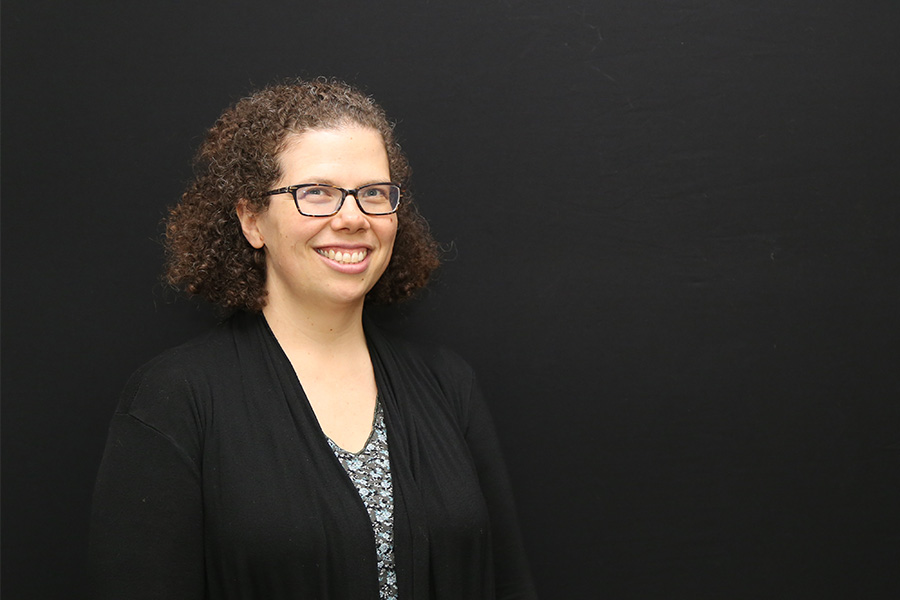 Kari Watkins has received tenure and promotion to associate professor. Watkins studies multi-modal transportation planning and using technology to improve transportation systems. (Photo: Jess Hunt-Ralston)
Phanish Suryanarayana and Kari Watkins received word this month that they've been promoted to associate professor and awarded tenure.
They were among a half dozen School of Civil and Environmental Engineering faculty members who earned promotions this year.
Suryanarayana joined the School in 2011 after completing his Ph.D. at the California Institute of Technology. He studies multiscale modeling, smart materials, and density functional theory.
Last year, Suryanarayana received an Early Career Development award from the National Science Foundation to develop a theoretical and computation framework to discover and describe new kinds of nano-scale structures.
Watkins earned her bachelor's degree in civil engineering at Georgia Tech and returned to teach in the School in 2011 after working as a transportation engineer and then completing her Ph.D. at the University of Washington. In mid-2016, she was appointed the Frederick L. Olmsted Junior Faculty Professor.
Watkins studies multi-modal transportation planning and using technology to improve transportation systems. She's become known in Atlanta for her work on the Cycle Atlanta and OneBusAway smartphone apps.
Four new professors
Four other faculty members have risen to the rank of full professor in the latest round of promotions:
Yongsheng Chen studies environmental applications of nanotechnology and urban sustainability. He joined the School's faculty in 2009.
Hermann Fritz is an expert on tsunamis and natural hazard analysis and mitigation. He also studies landslides, hurricane storm surges, and coastal flooding.
Laurie Garrow studies travel behavior and works with data to forecast travel demand. She's a widely recognized expert in airline passenger behavior.
Arash Yavari has been teaching at Tech since 2005. He studies computational mechanics, and in particular has been working to develop systematic theories of discrete mechanics for crystalline solids with defects.