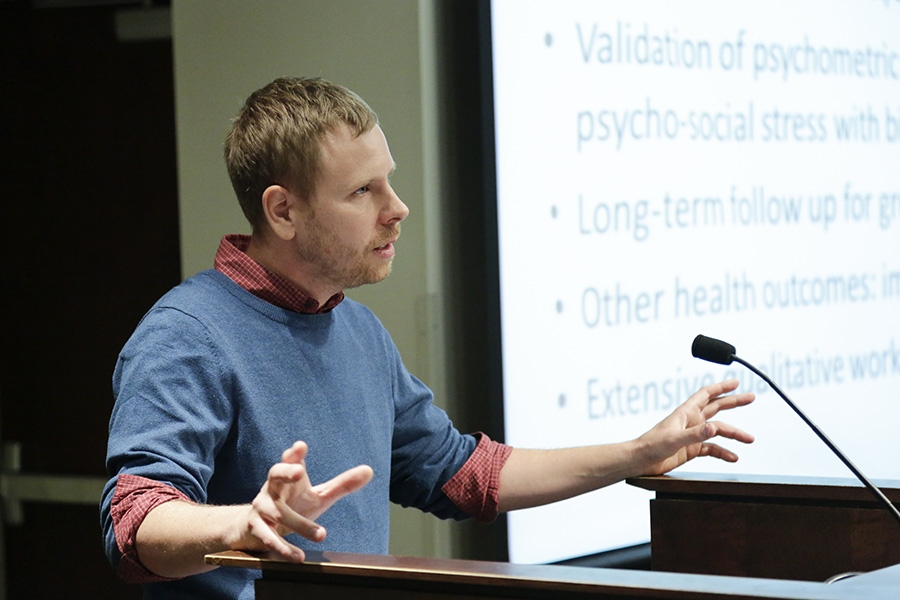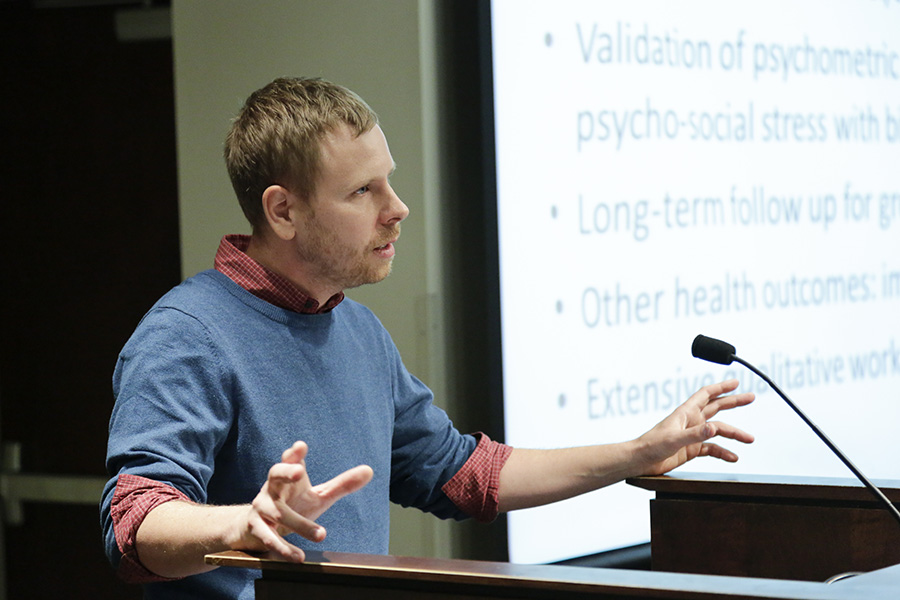 Joe Brown won the 2017 Women in Engineering Teaching Excellence Award April 11 for the postitive impact he's had on the lives of Georgia Tech's female engineering students. Two faculty members are recognized each year based on a survey of undergrad women in the College of Engineering. (File Photo)
Ask women studying engineering at Georgia Tech, and they'll tell you Joe Brown has made a positive impact on their lives.
He won the most votes in an annual survey of female College of Engineering students, earning him the Women in Engineering Teaching Excellence Award for 2017. Brown received the award at a banquet April 11.
"I'm honored to have received this award, especially as the selection is determined by votes among women students across the College of Engineering," said Brown, an assistant professor in the School of Civil and Environmental Engineering. "I'm proud that we have a community and a culture at Tech that is explicit in its commitment to inclusion and that we consistently recruit and graduate world-class women engineers who go on to do great things."
Women in Engineering, or WIE, recognizes two faculty members each year for making a difference in students' lives.
"These awards are given [in] the belief that the learning environment is enhanced by professors who care and that this increases student participation and retention," according to WIE.
Nominations come from students themselves.