Tuesday, 14 December 2021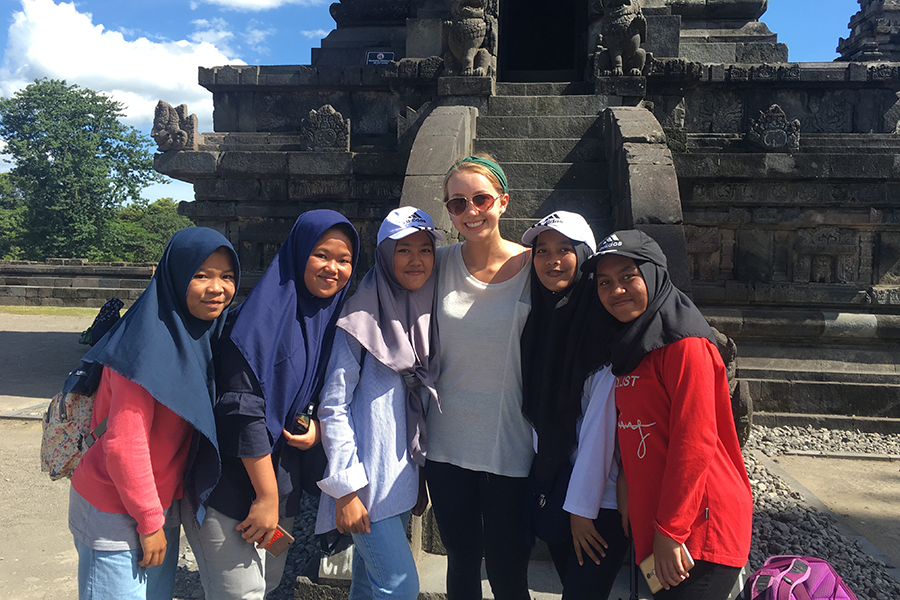 By Katie Popp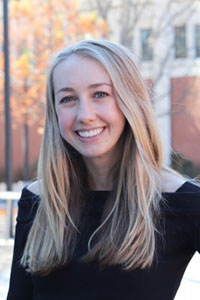 Popp
In just a few days, the 5.5 years I've spent at Georgia Tech as an undergraduate and graduate student will be coming to a close. The ritual end-of-college tasks are nearly complete – I've solidified an exciting job, taken my last final, and purchased my regalia. All that's left to complete the deed is to walk across the stage this upcoming Saturday. I'm excited for a new chapter, but can't avoid the feelings of nostalgia that accompany the closing of 5.5 years (a fair chunk) of my life. As I reflect on the opportunities and challenges that are an inevitable aspect of the college experience, I realize that the experiences that shaped me the most were sparked from leaps of faith into new and unfamiliar territories. One of those leaps includes a 1-credit hour student-led project that sparked my interest late in my 3rd year, which played a significant role in my personal and professional growth.
When setting up my schedule for the Spring 2020 semester, I was looking for an interesting and engaging elective that would fulfill the requirements of my undergraduate civil engineering degree. A few of my peers recommended the Vertically Integrated Projects (VIP) program at GT, and after scouring the VIP project team list for a topic I would be interested in, I stumbled across the Building for Equity and Sustainability group – which stood out as a perfect intersection of my passion for civil engineering and the built environment with my growing interest in sustainability and equitable practices. The VIP is based in the newly constructed Kendeda Building for Innovative Sustainable Design, which, at the time, was gradually shaping a fresh identity for the North side of campus.
The VIP title – Building for Equity and Sustainability – reflects the need to advance equity in the built environment while looking to the Kendeda building, which is Living Building-certified, as a living laboratory for learning and thinking about the meaning of equity. As an undergraduate student in Civil Engineering, I was drawn to the opportunity to augment my technical engineering knowledge with the Living Building Equity Petal ideology. I felt that, though Georgia Tech provides a top-notch education in engineering, I was missing the social piece that would allow me to take my perspective to the next-level and challenge me to become a more holistic engineer.
Since joining the VIP in early Spring 2020, I've had the opportunity to engage in relevant discussions about equity, sustainability, and the built environment. Our discussions certainly shifted once we transitioned to a fully online semester, but at the same time, became increasingly relevant to real-world activities as COVID-19 pushed on and the Black Lives Matter movement ignited towards the end of the semester. Having an open and safe space to ask questions and reflect on equity in light of a chaotic and challenging year helped me develop a broader perspective on social issues and what it means to advance equity in my personal life and career.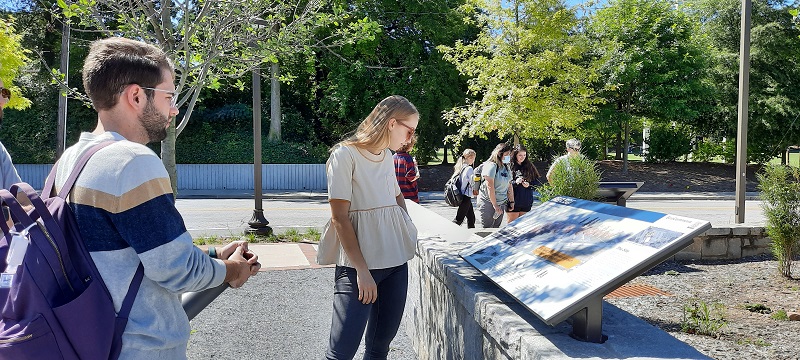 I continued the VIP course into Fall 2020 and again returned in Fall 2021, but this time as a Graduate Teaching Assistant (GTA). Despite being in a different role on the VIP team, I've had the pleasure of being with the group long enough to witness the evolution and maturation of the student projects. Students from several majors have been a part of the team at some point in the past two years, offering their diverse perspectives and adding valuable viewpoints to class discussions. We've had guest speakers from Atlanta City Studio, the International Living Future Institute (ILFI), Community Planning and Design Initiative Africa (CDPI), and Partnership for Southern Equity, among several others, which have demonstrated how advancing equity is being done in practice. I reflect on these conversations with peers, instructors, and guest speakers fondly, and appreciate this unique and enlightening opportunity to engage in discussion on a fundamental yet challenging concept.
During my time in the SLS-affiliated VIP, I was part of the Engineering Design Projects (EDP) student group, which is focused on advancing transportation mobility equity in the City of Clarkston, GA. Our student team worked directly with Friends of Refugees and Georgia Tech researchers exploring the plausibility of E-bike infrastructure in Clarkston, which is known as "The Most Diverse Square Mile in America" due to its Welcoming Community status for refugees from across the world. Our student team focused primarily on the community engagement piece for the E-Bike initiative, ultimately developing insight and recommendations for the technical research team to consider when implementing the infrastructure. In particular, we focused on Asset-Based Community Development (ABCD), the concept of "gift economy" (as opposed to a traditional app-based financial infrastructure for shared bike networks), and ethnographic studies. ABCD contradicts traditional methods of community engagement, which focus on fixing a community's needs, and instead identifying and mobilizing the existing skills and strengths of community members. The concept of gift economy also aligns with ABCD in that it focuses on individual relationships amongst community members as assets to structure a financial model on the idea of "gift-giving", instead of the traditional concept of immediate payment in monetary form.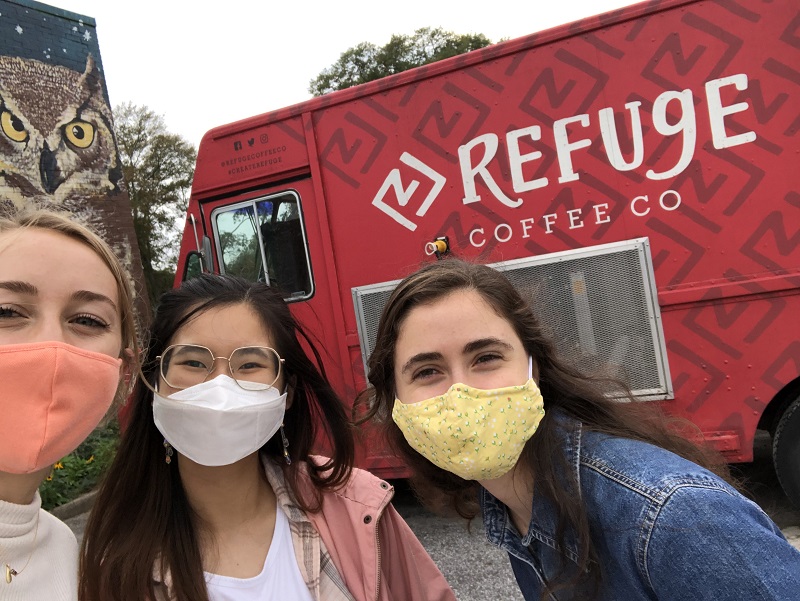 The Clarkston mobility project has since evolved and matured into a more direct initiative to engage Clarkston youth in mobility-centered research, develop asset maps that identify places in Clarkston that are culturally significant to the community, and conduct surveys to better understand perception of mobility and current transportation. The long-term, multi-semester structure of the VIP allows students to build upon work taking place in previous semesters, while also integrating new perspectives and ideas as the team dynamic grows and evolves. Looking ahead to Spring 2022, there will be an increased focus on student projects based at Georgia Tech and its surrounding community, particularly along the West side of campus.
As I approach my graduation date in just a few days, I realize that having such an open and supportive space for equity-focused discussions and ample resources for learning about these challenging topics has been a rare and special opportunity. Looking forward, I am compelled to continue these necessary conversations as I start my career in engineering, and I am certain that my VIP peers feel the same way – and thanks to this course, we can enter the "real world" post-college with an equity lens, which is not just helpful, but necessary in today's world.
My intended career path in transportation engineering can play a major role in addressing and correcting the inequitable built environment as it relates to mobility and transportation. Historically, we (transportation engineers) haven't been doing enough to recognize the impacts of transportation projects, and marginalized communities have had to live with those consequences for far too long. Because of the VIP, I've realized just how important it is to have the right voices at the table when developing, implementing, and maintaining engineering solutions. Though strides have been made to enhance accessibility and mobility for underrepresented communities (in Atlanta in particular), there is much, much more to be done. I acknowledge that I still have a lot more to learn when it comes to equity and community development, but I'm grateful that Georgia Tech, particularly this VIP, has given me the confidence to continue asking questions and challenging traditional ways of thinking.
VIP – Building for Equity and Sustainability is actively recruiting new students that are interested in equity-focused projects related to sustainability and the built environment. If you are interested, check out the page on the VIP website here. Projects include a continuation of the work of the Kendeda student sub-team, which is focused on analysis of equity principles in the design and construction of Kendeda and other campus spaces, and the start of new local projects at Georgia Tech and surrounding communities There is always an opportunity for students to begin new projects that meet the team's overall goals of advancing equity and sustainability in the built environment.
Related: