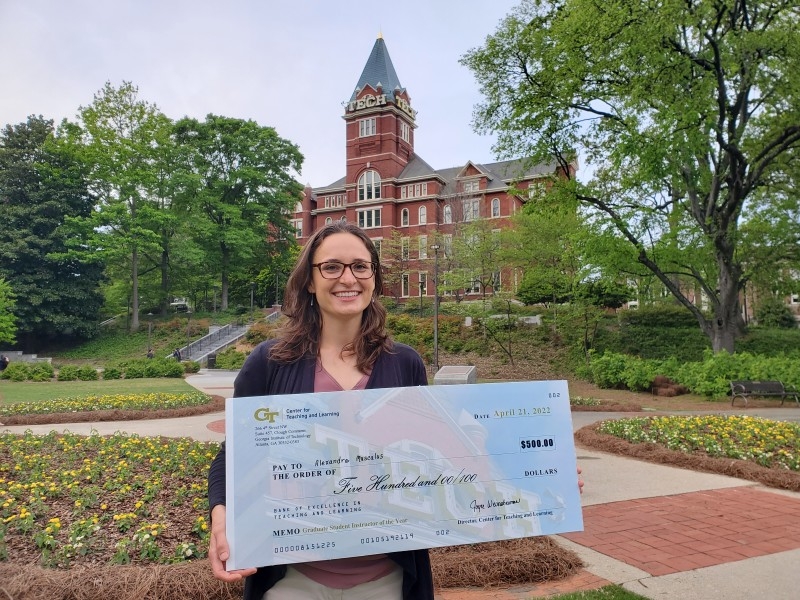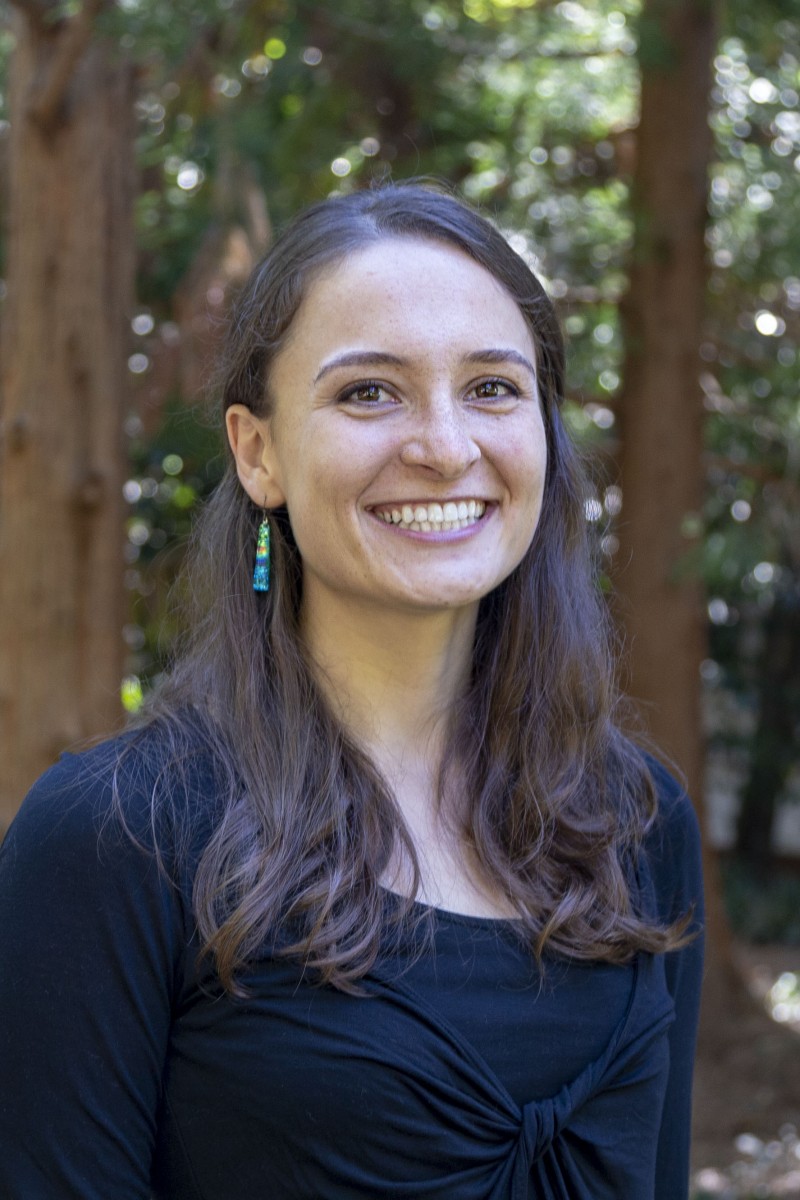 Muscalus
Ph.D. student Alex Muscalus has been selected as Georgia Tech's Graduate Student Instructor of the Year.
The Graduate Student Instructor of the Year Award celebrates a graduate student who has worked as an instructor of record for at least one term during the award year. Georgia Tech's Center for Teaching and Learning celebrates the contributions of graduate and undergraduate student instructors each year at its TA and Future Faculty Awards Day.
"I am deeply grateful to receive this award and proud to reflect the high-quality teaching in CEE," Musclaus said. "Along the way, I have been inspired by my late grandmother, a talented and kindhearted teacher, and guided by the mentorship of Dr. Don Webster and Dr. Kevin Haas, both excellent instructors dedicated to student success and wellbeing."
Muscalus was recognized for her teaching in CEE 2040 Dynamics in Spring 2021, which was taught in a hybrid format due to the pandemic. She said she enjoyed connected with her students both remotely and on campus.
"I enjoyed getting to know them as individuals through in-class discussions, one-on-one homework chats, and light-hearted attendance questions. In a stressful time when achieving a sense togetherness was so difficult, I was incredibly appreciative for the unique community we created in our class," Muscalus said.
This is not the first time Muscalus has been recognized for her capabilities as a teacher. Earlier this year, she won the Student Recognition of Excellence in Teaching: Class of 1934 Award, which recognizes just forty instructors across the institute. She was also named one of CEE's Future Faculty Fellows, a program that supports students who aspire to become educators with a stipend and one-on-one mentoring with Georgia Tech faculty.
Muscalus, who will graduate in December 2022, plans to pursue a postdoctoral position where she can apply the skills attained during her Ph.D. work to new problems in the field of coastal engineering. 
"My goal is to serve as a mentor for engineering students, using research and real-world problem-solving to help them see just how valuable they are as future engineers, and individuals, and motivate them towards success," she said.
Read more: