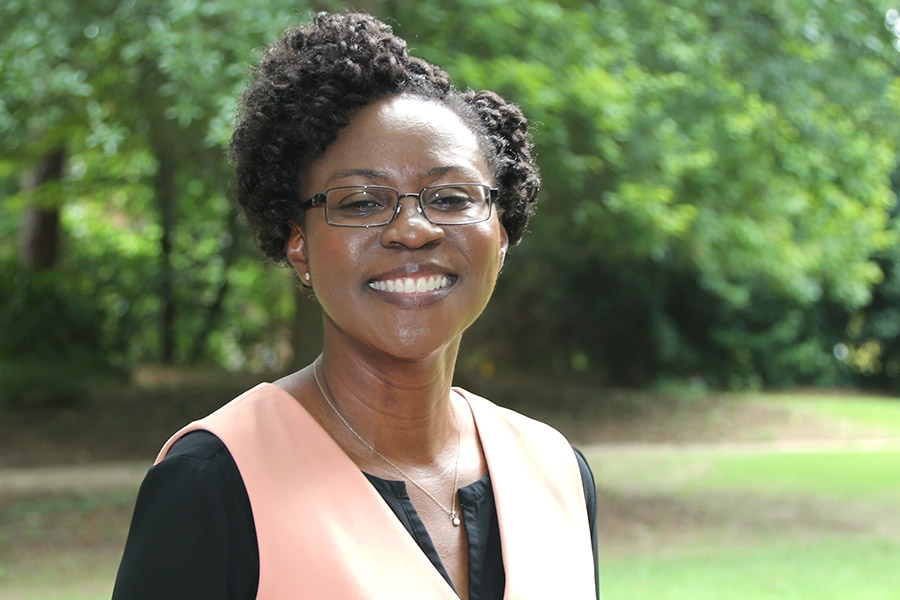 Adjo Amekudzi-Kennedy has joined the ranks of the nation's most distinguished engineering and construction professionals as one of the newest members of the National Academy of Construction.
Election to the academy is reserved for exceptional leaders who represent all sectors of the built environment and whose careers have made a significant impact on the construction industry. The 2019 class includes 39 new members considered from more than 300 industry leaders.
"I am excited and honored to have been elected to the academy," Amekudzi-Kennedy said.  "This is a distinguished group of leaders who have made, and continue to make, extraordinary contributions to the engineering and construction industry. I am especially pleased to join the academy and continue to work with others on infrastructure issues that improve the quality of life of communities, advance the nation's economy, and protect the natural environment."
Amekudzi-Kennedy is a professor in the School of Civil and Environmental Engineering and the School's associate chair for global engineering leadership and entrepreneurship. She is an internationally recognized authority on infrastructure and sustainable development.  The academy recognized her leadership in complex infrastructure systems engineering, focused on the integrated built, natural, and social environment, to improve decision making for sustainable development.
Her research has found and continues to find applications in infrastructure planning, evaluation, renewal and reporting, and in undergraduate and graduate education.
Amekudzi-Kennedy also was elected a fellow of the American Society of Civil Engineers in 2018 and is co-founder of Georgia Tech's global engineering leadership minor. She joins civil engineering alumni William Calhoun and Leo Vecellio as members of the academy as well as alumnus and Georgia Tech President Emeritus G. Wayne Clough.
 "I am grateful for several mentors, colleagues and students over the years who have been invaluable in my development as a scholar, educator and professional," she said.
Related