Wednesday, 20 January 2021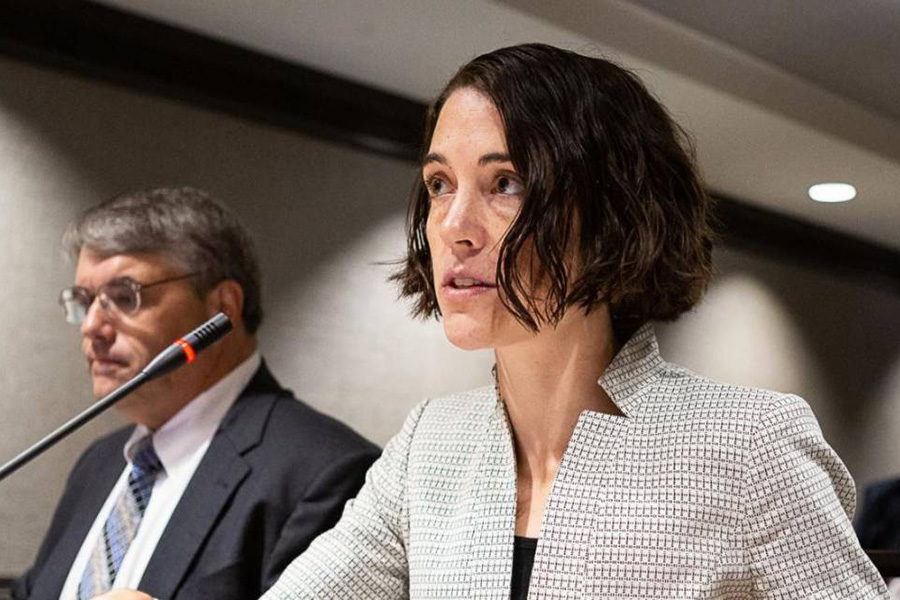 Gretchen Goldman, MS EnvE 08, PhD EnvE 11, is the research director for the Union of Concerned Scientists

By Kathrin Havrilla-Sanchez
Georgia Tech College of Engineering
Georgia Tech engineering alumni are catalysts for change around the world and in industries from motorsports to cancer research. Here are just a few Ramblin' Wrecks from each of the nine schools in the College of Engineering who are using their education and talent to drive cutting-edge innovation that makes a difference.
Gretchen Goldman, M.S. EnvE '08, Ph.D. EnvE '11 | Research Director, Union of Concerned Scientists
 
As a scientist, opinion leader, and advocate, Gretchen Goldman is dedicated to advancing the use of science in policy decisions to benefit the public good. In her unique role at the intersection of science, policy, advocacy, and mass media communication, Goldman testifies before Congress, appears on major news networks such as CNN and NPR, and lectures around the country. Her research analyzing how science is used and misused on topics ranging from hazardous chemical exposure to endangered species protection has improved policy at federal agencies, assisted environmental justice communities, and changed company behavior.
In October 2019, Goldman used her expertise in air pollution and its health effects in Atlanta—acquired during her time at Georgia Tech—to host a never-before-held meeting of experts to help ensure federal air pollution standards protect public health.
"Over the course of the two-day meeting I helped convene, the Independent Particulate Matter Review Panel—a group of 20 independent scientific experts from across the country—produced a comprehensive report to inform the U.S. Environmental Protection Agency's decision on how to best protect the nation from harmful air pollution," said Goldman.
Goldman is also on the leadership board of 500 Women Scientists, through which she leads a team that works to ensure that moms like herself can succeed in science through writings in Scientific American, development of policy positions, and social media campaigns.
Click here to read more about the other Rising Stars profiled by the College of Engineering