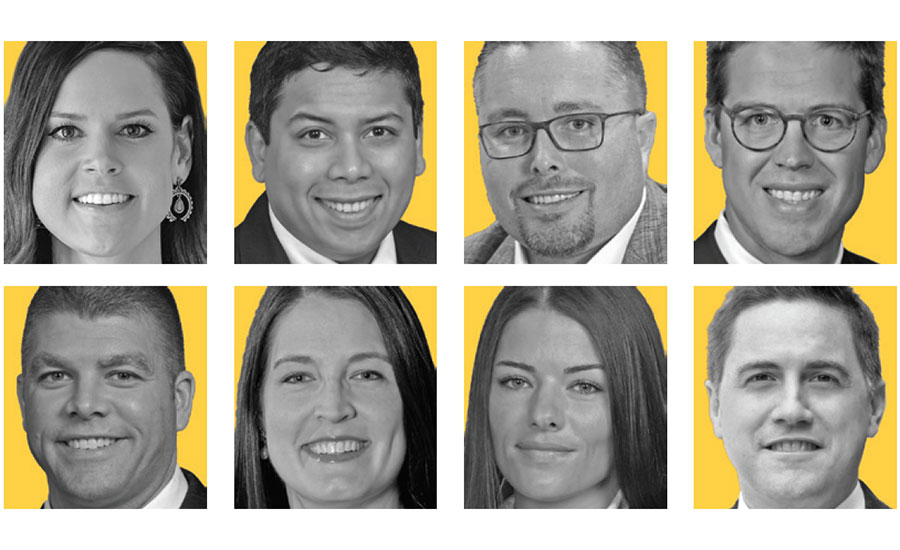 Photo Credit: ENR Southeast
By Scott Judy
ENR Southeast
Engineering industry publication ENR Southeast has released its annual list of top young professionals, representing talented individuals throughout the region with a diverse mix of work experiences and backgrounds. It's no surprise that among this list are several impressive CEEatGT alumni. Learn more about them below and click here to to view view the full 2020 class of top young professionals.
Pervez Iqbal, CE 07
Principal engineer, highways technical leader
CHA Consulting Inc.
Atlanta
Joining CHA in 2018 as highways group technical leader, Iqbal now manages roughly 65 professionals involved with more than 100 projects across nine of the firm's locations. Iqbal also provided support with CHA's acquisition of Wolverton & Associates and leads internal technical training sessions and workshops. Heavily involved with the American Society of Highway Engineers, Iqbal recently served as director of the Georgia section. Due to his service to the engineering community, the American Council of Engineering Companies Georgia named Pervez its 2018 Young Engineer of the Year.
Michael Keller, CE 07
Vice president and regional preconstruction director
Brasfield & Gorrie
Atlanta
In his 12 years with Brasfield & Gorrie, Keller's involvement with more than $1 billion worth of projects has enabled him to become a recognized expert in developing accurate construction budgets. Having first joined the company as a co-op student at Georgia Tech, Keller has risen steadily through the ranks, gaining experience in project management and estimating. Now focusing on mixed-use and commercial projects, Keller's portfolio of successful projects includes 725 Ponce and the Chick-Fil-A College Football Hall of Fame, among others. An active member of the Georgia Tech Civil and Environmental Engineering Advisory Board, he also offers guidance to students.
Cristina Pastore, MS CE 05
Shareholder
Kimley-Horn
Atlanta
As both a transportation planner and a traffic engineer, Pastore is a recognized leader at Kimley-Horn who has led the development of comprehensive transportation plans for several Atlanta-area municipalities and managed the development of Gwinnett County's $12-billion transit plan. She also served as the technical transportation lead for the development of the state of Georgia's strategic transportation plan. Her leadership extends to serving as a board member for the Kimley-Horn Foundation, which advocates for and funds volunteer programs. Most recently, Pastore was appointed to the inaugural advisory board for Georgia Tech's School of City and Regional Planning and to the Georgia steering committee for Million Women Mentors.