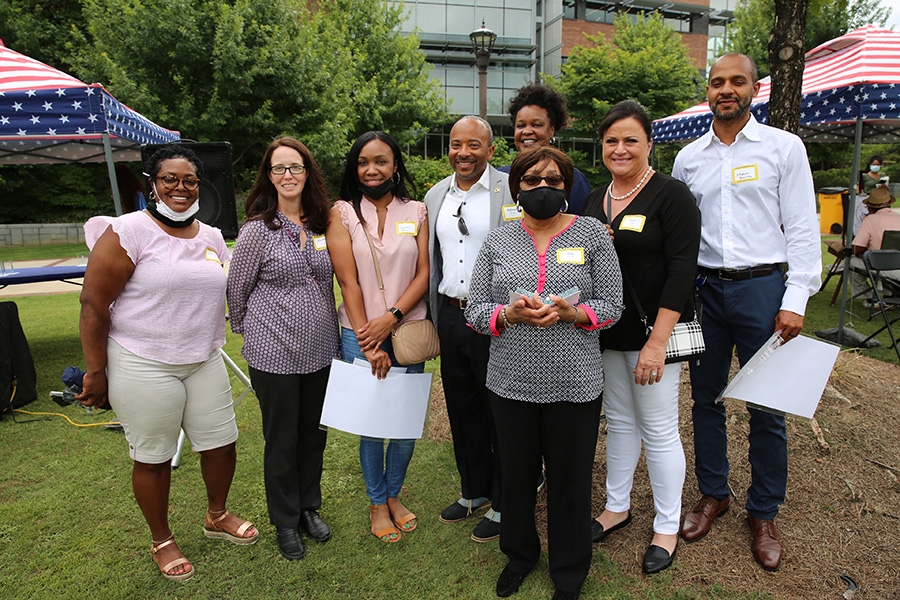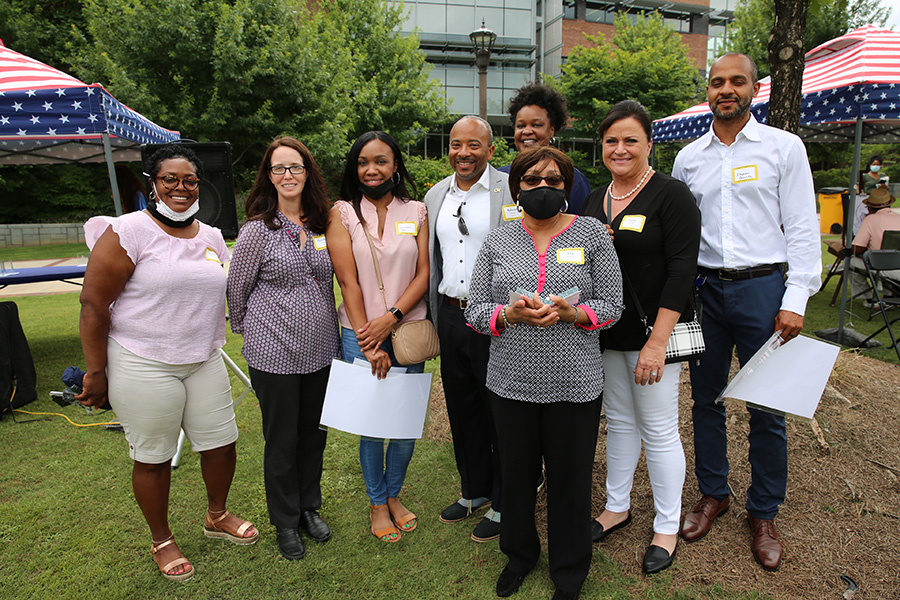 CEE's business office team received the 2021 Innovation and Process Improvement Award at the College's staff apprecation event (Photo by Candler Hobbs).
By Elijah Hibberts
Staff from the School of Civil and Environmental Engineering earned awards for their notable accomplishments and outstanding service from Georgia Tech's College of Engineering.
The awards, presented at the College's annual staff appreciation event on Aug. 3, aim to formally recognize the contributions of outstanding individuals and their work to make a positive impact at Georgia Tech.
CEE's business office team received the 2021 Innovation and Process Improvement Award, the only award of its kind presented by the College.
The Staff Innovation and Process Improvement Award is a recognition of a staff member or team that has utilized creative thinking to develop and implement a process, plan or solution benefitting the School, College, or Institute in one of the following manners: cost-savings, time-savings, work productivity, compliance or risk management, safety, and/or program success.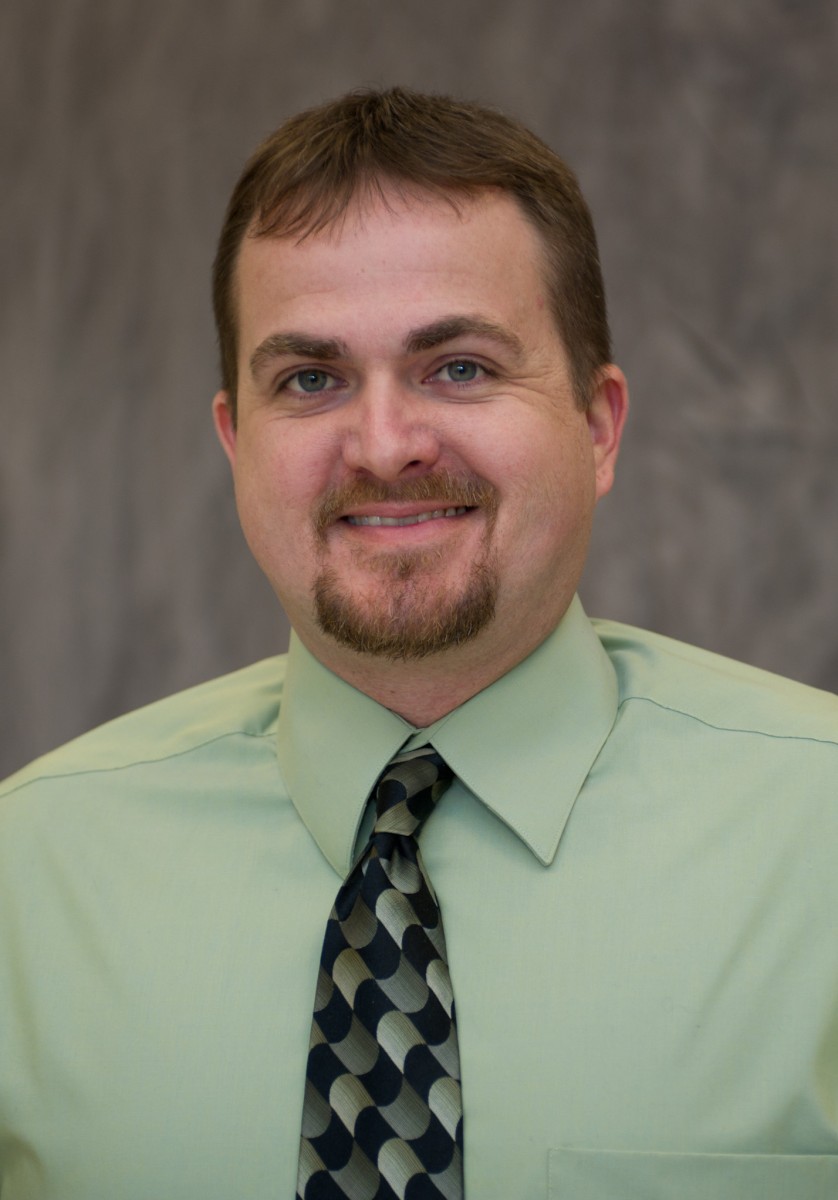 Anderson
CEE's business office team handles all budgeting and expense organization for the School. Christy Lanoue, assistant director of financial operations, has led the business office since 2014. Along with Lanoue, the business office team is comprised of Erin Adams, Sen Adih, Stephan Beaulieu, Shamekia Davis, Melisa Hubbs, Denise Rhodes and Latesha Williams. After making major improvements to ensure informed and transparent business decisions, CEE leadership praised the team's outstanding performance.
"While every school and unit has worked through an almost unprecedented amount of change over the last two years, I believe the business services team in CEE deserves special recognition for the collaborative approach they have taken to optimize our processes in light of this substantial change," said Professor Susan Burns, associate chair for administration & finance. "Indeed, the work they have done is reflective of program success that could only come about in the positive culture that our team has built."
Mike Anderson, CEE's director of information technology, was awarded the Soaring Jacket Award, which is given to one staff member in each school within the College of Engineering.
The Soaring Jacket Award recognizes an exceptional staff member who goes above and beyond in the execution of responsibilities, has a consistently positive attitude, exhibits a high level of professionalism, displays genuine concern and care for colleagues, and is an effective problem-solver consistently producing exceptional work.
"Mike is, without question, one of the most remarkable and exceptional members of the Georgia Tech staff with whom I have ever collaborated. He is the very model of a staff member who consistently excels at his job, and who always provides the most meticulous level of service, with the most pleasant of attitudes," Burns said.