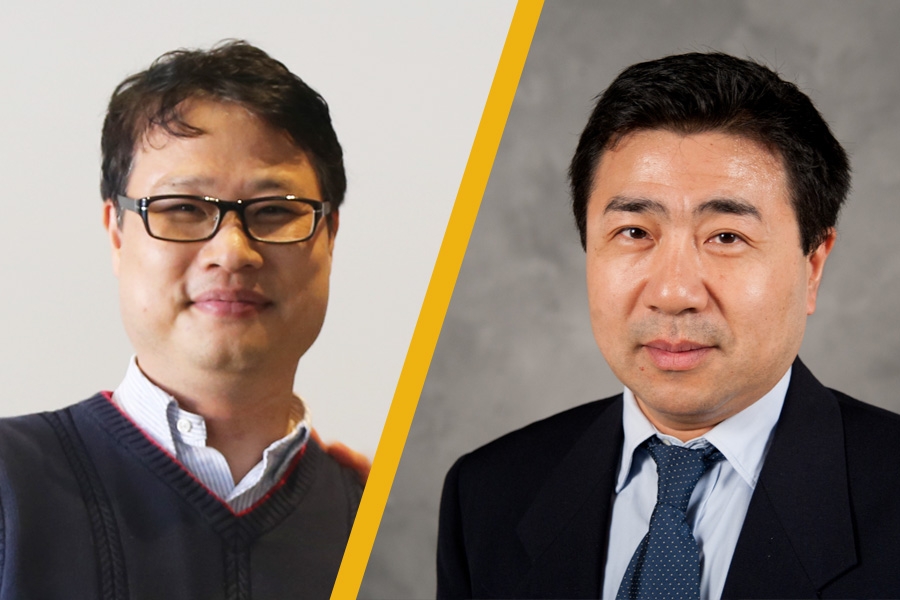 | | |
| --- | --- |
| Cho | Wang |
| Hunter | Konstantinidis |
School of Civil and Environmental Engineering faculty members Yong Cho and Jingfeng Wang learned in February they have earned tenure at Georgia Tech.
Meanwhile, two of their colleagues, Kostas Konstantinidis and Michael Hunter, were promoted to the rank of full professor starting in the fall. All of the promotions are subject to the approval of the Georgia Board of Regents.
Cho studies construction automation and robotics as well as construction safety technology. He earned a master's degree in civil engineering at Georgia Tech and returned as a faculty member in 2013 after several years at the University of Nebraska-Lincoln.
Wang came to Tech in 2011 as a principal research engineer before joining the academic faculty a year later. He studies hydrology and climatology, including climate change assessment and adaptation planning. He earned his doctorate at the Massachusetts Institute of Technology.
Hunter spent several years working in New York as a transportation engineer before earning his Ph.D. and joining academia. He specializes in traffic simulation and transportation operations and design. For several years, he directed the National Center for Transportation Systems Productivity and Management, a federally funded University Transportation Center. He continues to lead the Georgia Transportation Institute.
Konstantinidis uses advanced genomic techniques to study microbial ecology in an effort to better understand the genetic and metabolic potential of the microbial world. He came to Tech in 2007 after earning his Ph.D. at Michigan State University and completing post-doctoral research at the Center for Microbial Ecology. Since 2012, Konstantinidis has held the Carlton S. Wilder endowed professorship in environmental engineering.