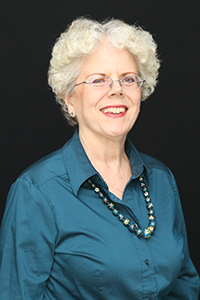 Patricia Mokhtarian
Patricia Mokhtarian, the Susan G. and Christopher D. Pappas Professor in the School of Civil and Environmental Engineering, was uniquely prepared to analyze the nation's massive shift to telecommuting due to the coronavirus pandemic.
Mokhtarian has been studying the adoption and travel-relatedimpacts of information and communication technologies, including teleworking, since 1982. She has also authored more than 40 peer-reviewed articles related to teleworking and recently served as chair of the International Association for Travel Behavior Research.
"I have been studying teleworking nearly 40 years now, and during those past four decades there has been a steady stream of predictions about the pending ubiquity of working from home," Mokhtarian said.
There have also been a variety of events during her career, whether natural or human-caused, that have led to increases in teleworking such as transit strikes, earthquakes, Olympic Games, terrorist attacks and bridge collapses.
"It seems that history repeats itself with each one of these extreme events," Mokhtarian said. "We have lots of people teleworking during the event and the aftermath and there's lots of chatter about how 'now that everyone sees how great teleworking is, it's going to take off rapidly.'"
But the reality is that aside from these extreme events, the percentage of the workforce that telecommutes full-time has remained small over the years—just 5.3 percent reported that they usually work from home, as recently as the 2018 American Community Survey.
Due to Covid-19, those numbers have spiked rapidly. Depending on the poll, roughly 40-60 percent of the workforce reported working remotely during the spring of 2020. So many, including writers from major publications, have turned to Mokhtarian for her prognostication: Will this time be different?
"Some key reasons for the slow adoption of working from home have not gone away," Mokhtarian says.
While there are many benefits to telework—no commute, more flexibility— working from home presents constraints and challenges for others, such as isolation or a lack of comfortable work space. Mokhtarian points out that it's also important to remember that about 40 percent of workers, such as cashiers and hair stylists, don't have the option to telecommute.
"The likely reality is that we will not go back to the way things were, but we won't remain at these emergency levels of teleworking indefinitely," Mokhtarian said. "I believe if nothing else the pandemic will have given us a very clear idea of the pros and cons of teleworking for employees and organizations."
Related