Friday, 30 September 2016
A global engineering leadership essay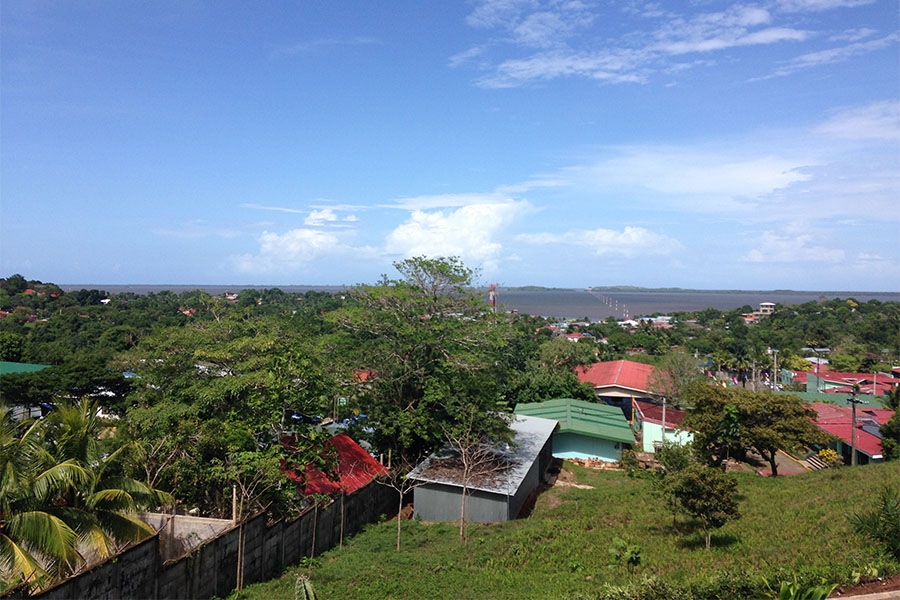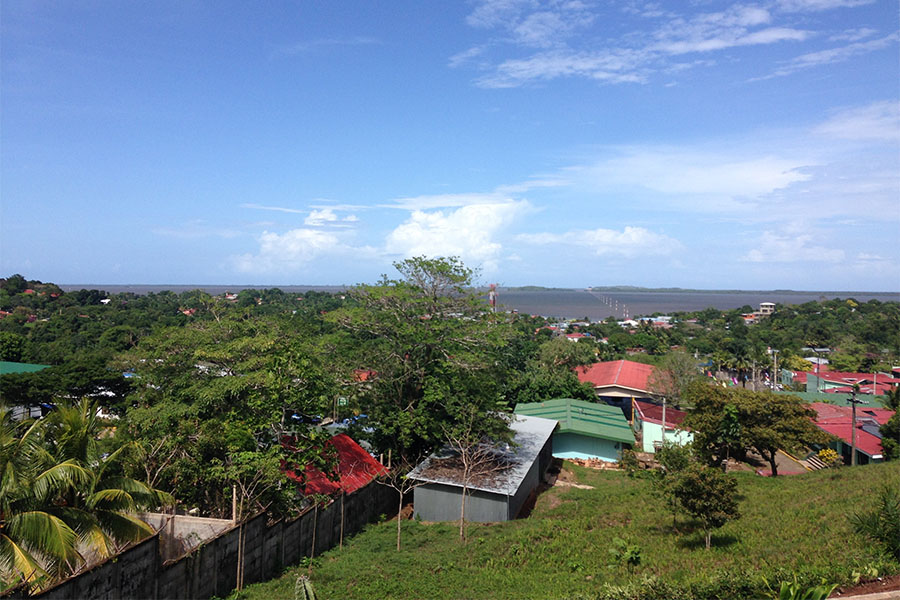 The city of Bluefields, Nicaragua, and Bluefields Bay. Environmental engineering undergraduate Kelsey Eichbauer spent eight weeks this summer working in this community with the nonprofit blueEnergy. She helped design and build simple water-filtration systems to reuse so-called "greywater" — all the semi-clean wastewater that comes from everywhere except the toilet. (Photo: Kelsey Eichbauer)
Kelsey Eichbauer spent most of her summer helping design and build systems to treat and recycle greywater for the community in Bluefields, Nicaragua. This is the wastewater from baths, sinks, kitchen appliances, laundry — essentially anywhere but the toilet. The work was part of the Global Leadership Program with blueEnergy, a nonprofit dedicated to providing energy, clean water, and sanitation in coastal Caribbean areas.
Eichbauer traveled to Nicaragua as part of her studies for the global engineering leadership minor. Her experiences — working for the community but also learning about its culture, food and customs — made her realize she might want to spend part of her career living and working in another country.
In Nicaragua, and Bluefields specifically, many people do not have access to sufficient amounts water for drinking, washing, irrigation, etc., especially during the dry season, which lasts from December to April.
Bluefields also does not have water treatment systems, so greywater flows directly into the ground or to surrounding rivers and the Bluefields Bay.
Left: Eichbauer takes measurements at the site of one of water-treatment systems she helped design in Nicaragua over the summer. Right: She places the primary treatment tanks and piping for the system. Originally, Eichbauer was going to help implement two such systems with nonprofit blueEnergy, but rain delayed construction. (Photos Courtesy: Kelsey Eichbauer)
The objective of this project was to explore various greywater treatment methods and to design two systems to implement for houses on the blueEnergy campus.
Originally, both systems were to be constructed and evaluated based on efficiency, cost, use, and maintenance within the eight weeks I spent there, though the project did not progress as quickly as planned. By the end of the eight weeks, only one system was constructed, but long-term staff of blueEnergy will continue this project.
The completed systems will be used as pilots for the 60 systems blueEnergy plans to build in local households in the next year.
My experience abroad this summer has taught me lessons that will guide me in my future career, and it has challenged me personally, as well.
First, this experience further established lessons I learned over my Spring Break spent in La Paz, Bolivia with Dr. Joe Brown's Environmental Technology in Developing Countries class. I realized how much the United States as a country has to learn from other cultures and lifestyles, especially when it comes to sustainability.
I also learned that flexibility is key. This is an important lesson for any area of life, but especially overseas work. Working with unfamiliar cultures can be difficult, problems turn out to be more complex than originally thought, and tasks take longer than planned.
Environmental and development challenges are complicated and do not have simple, quick solutions, so those hoping to work in these areas must be flexible.
One of my goals for this summer was to learn how to apply cultural context to environmental and engineering solutions. I realized that living in and becoming integrated with the culture is essential to one's ability to make a significant contribution to a country's development, as this cultural aspect is often more important than the technology being implemented.
I was surprised by the simplicity of the technology being used by blueEnergy, such as sand and gravel for filtering water. However, when these simple technologies are tailored to the culture they are being implemented in, it can have a huge impact.
I also learned that language barriers are not really barriers at all.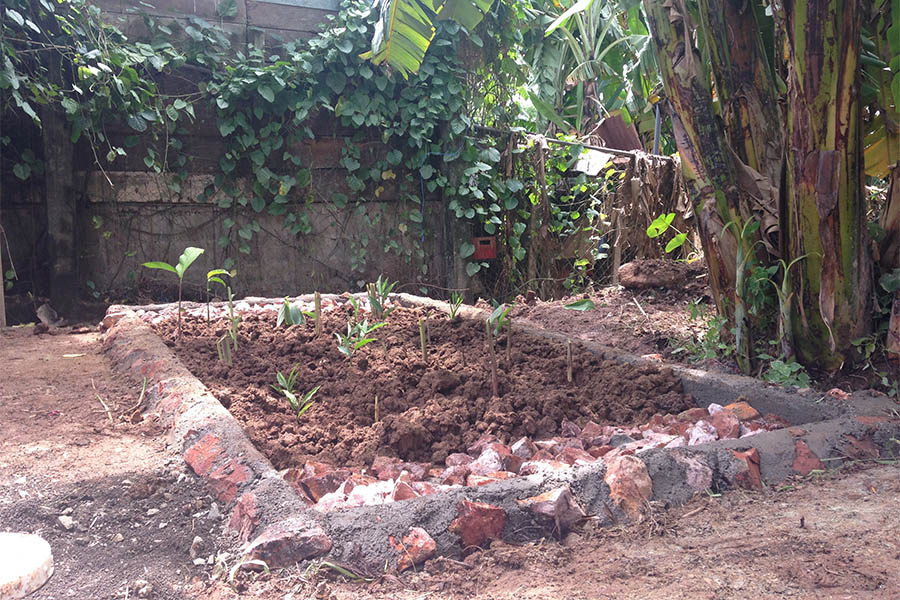 The finished filtration system, complete with a rock and cement barrier to prevent runoff from entering the filter and a covering of soil and plants. Eichbauer said her summer in Nicaragua has made her realize that living in and becoming integrated with the culture is essential for engineers trying to contribute to another country's development. (Photo: Kelsey Eichbauer)
One of my key goals for this summer was to develop conversational proficiency in Spanish. Though I took Spanish classes in high school, over the years I had forgotten a lot of what I learned.
When I arrived in Nicaragua, my previous knowledge quickly came back. However, I found it very difficult to converse, as local people speak quickly and with an accent. As frustrating as this was, I realized that there is so much more to connecting with other people than verbal communication. A smile, or an attempt to speak the language goes a long way.
Over the summer, I realized that my ability to make a difference through my professional career starts with changes in my personal life.
I do not think I can work towards a more sustainable world without first looking at the sustainability of my own lifestyle, such as my consumption of water and other resources or the amount of waste I am producing.