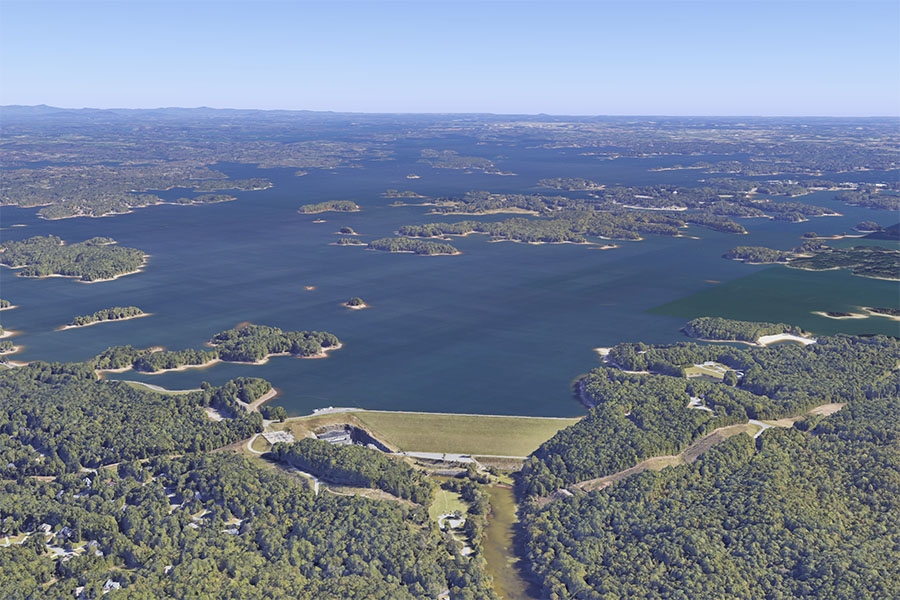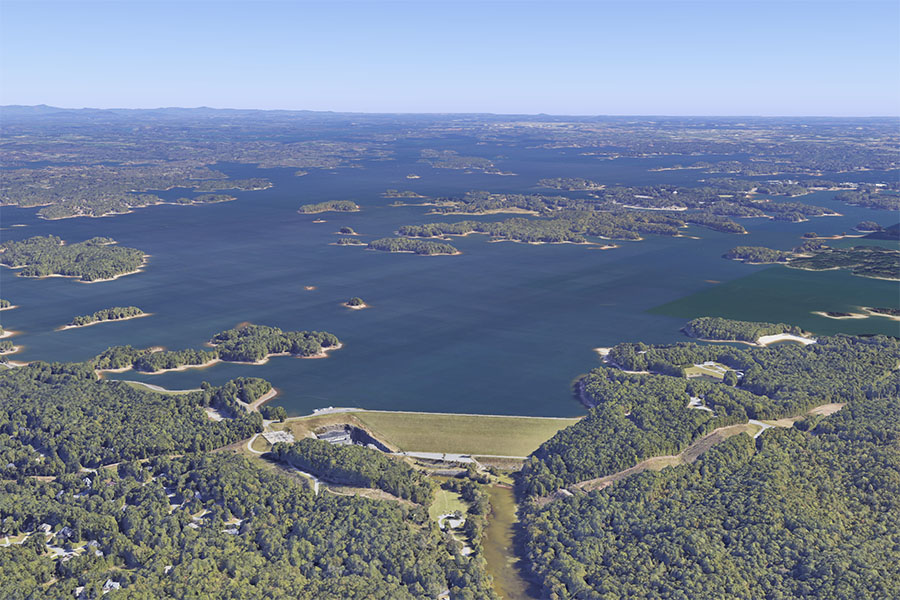 Google Earth view of Lake Lanier from Buford Dam. Gwinnett County is to the right of the dam. (Image Courtesy: Google, Landsat/Copernicus)
Water researchers from the School of Civil and Environmental Engineering will lead a three-year effort to understand how septic systems in Gwinnett County, Georgia, impact Lake Lanier.
The massive reservoir northeast of Atlanta serves as a drinking water supply for the county as well as the metro area. County commissioners approved the $2.4 million study Dec. 5.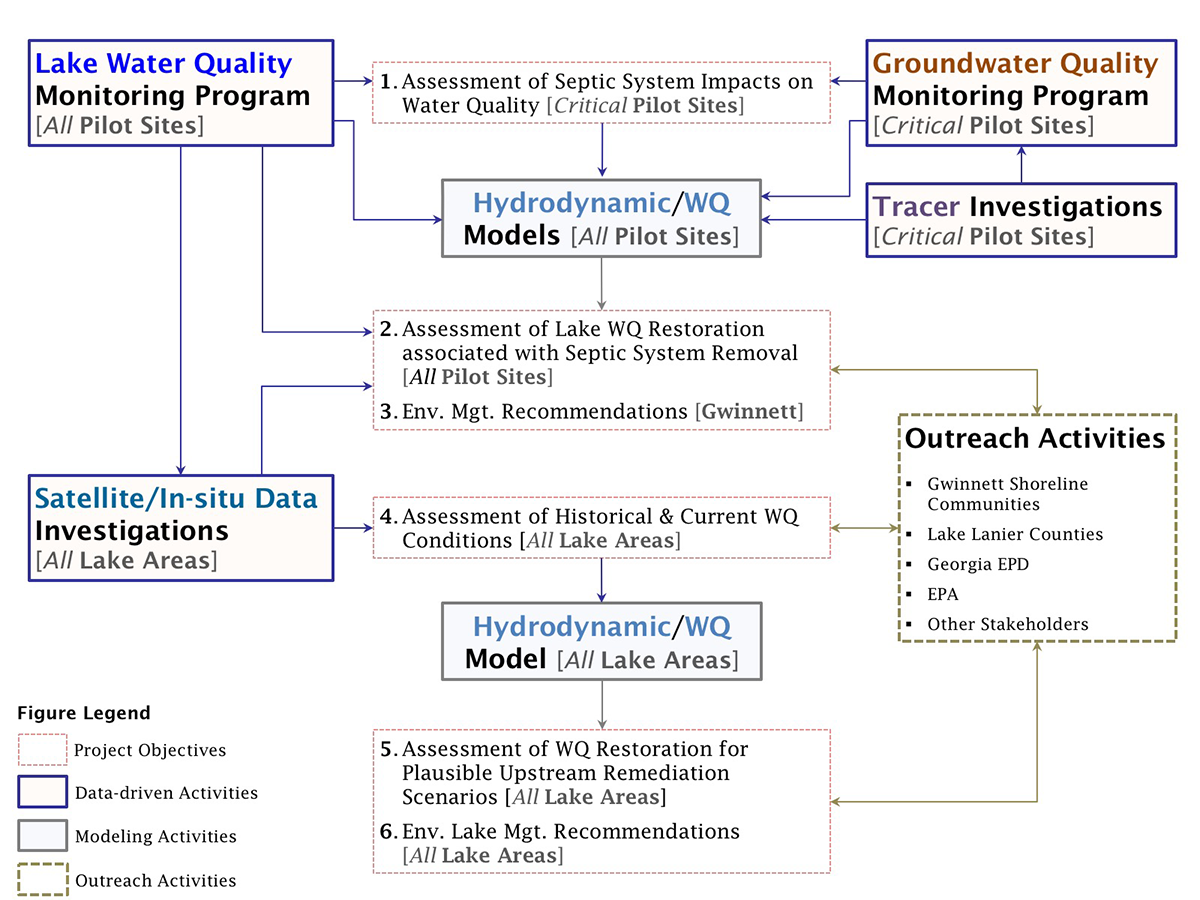 A flowchart illustrates a new four-year project to study the effects of septic systems in Gwinnett County, Georgia, on the lake that provides metro Atlanta's drinking water. (Image Courtesy: Aris Georgakakos)
"Our work will include several interlinked components, including comprehensive surface and groundwater monitoring and development of advanced modeling tools to assess water quality," said Aris Georgakakos, director of the Georgia Water Resources Institute and a professor in the School. "These data and models will allow us to characterize current conditions in the lake and understand how the lake water quality will improve under remedial actions we may recommend."
Georgakakos, the lead researcher, said the study will generate new data and assessment tools that researchers and other utilities will be able to use for other lakes in Georgia and elsewhere. Experts from the University of Georgia, Cornell University, and the U.S. Geological Survey also will contribute to the study.
"This research will provide data to help us better understand water quality in the lake and what can be done to continue to improve it," said JC Lan, deputy director for engineering and technical services for the Gwinnett County Department of Water Resources.
According to a county news release: "The Georgia Environmental Protection Division has recently proposed a Total Maximum Daily Load, or TMDL, for nutrients in Lake Lanier. These nutrients include phosphorus and nitrogen. The research will help Gwinnett assess which strategies may help reduce this nutrient loading, and provide a model the County and EPD can use to predict lake response to remedial actions."
Georgakakos said the research team, in conjunction with Gwinnett's Department of Water Resources, will adopt an open stakeholder consultation process with Lake Lanier communities, interested local organizations, and local, state and federal agencies.