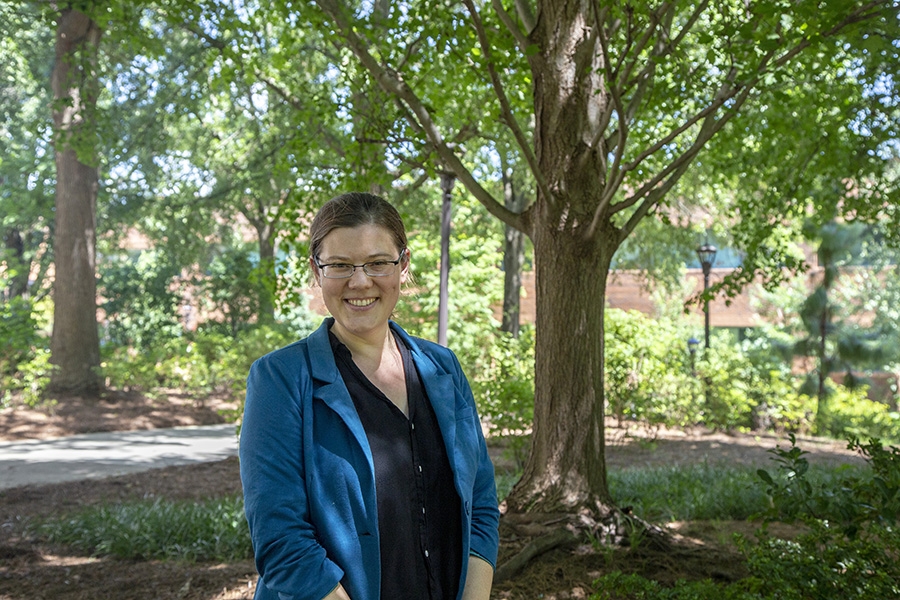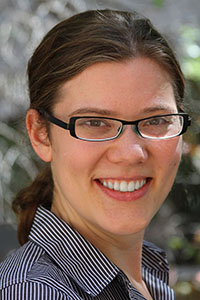 Emily Grubert
Dr. Emily Grubert has been appointed as a Frederick Law Olmsted Early-Career Professor, effective July 1.
Grubert is currently an assistant professor in the School of Civil and Environmental Engineering with a courtesy appointment in the School of Public Policy, a position she has held since joining the faculty in January 2019. 
Grubert earned a bachelor's degree and Ph.D. from Stanford University and holds two master's  degrees from the University of Texas at Austin. She was a post-doc researcher and lecturer at the University of California, Berkeley from 2017-2018.  Grubert's research expertise is in system-level analysis to support decision-making for more sustainable communities and resilient infrastructure. 
During her time at Georgia Tech she has secured sponsored research through grants from the National Science Foundation, Carnegie Institution of Washington, Georgia Department of Transportation, U.S. Environmental Protection Agency and others. 
She has also established a strong record of scholarship, including a paper published in Science in December. Grubert developed a new freshman course with the intent of engaging students early about opportunities in the civil and environmental engineering profession. The course is now a key part of the School's NSF Revolutionizing Engineering Departments grant. Further, two of her advisees have won Robert Wood Johnson Foundation Fellowships and one has won a Sloan Foundation Fellowship.
The Frederick Law Olmsted Faculty Endowment fund was established by a gift from Jenny and Michael Messner in honor of the namesake's transformative work as a landscape architect in improving urban environments through the establishment of public parks. The endowment supports the Frederick Law Olmsted Professorship position held by John Taylor and a Frederick Law Olmsted Early-Career Professorship held by Kari Watkins in addition to this new appointment. 
Related: