By Elijah Hibberts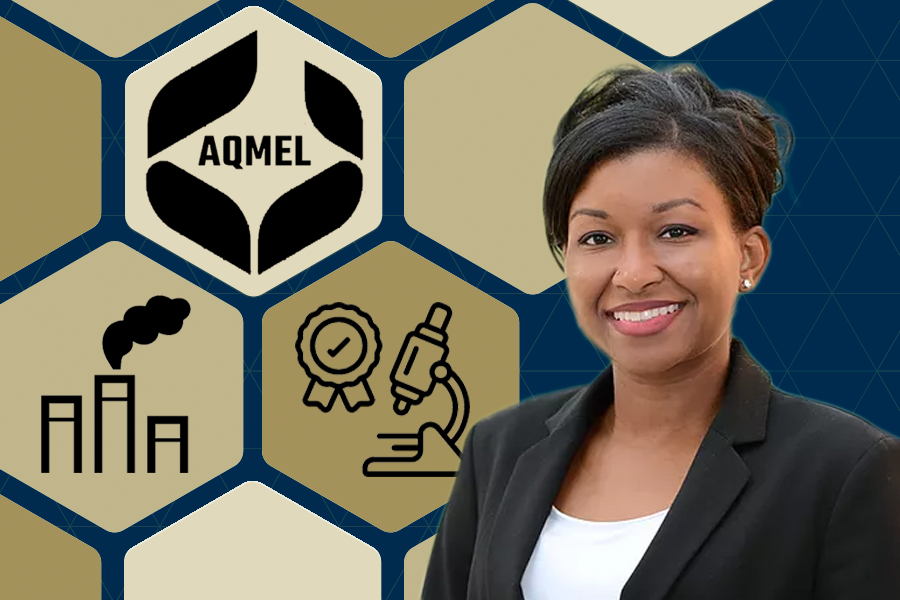 Cesunica "Sunni" Ivey, CE 11, MS EnvE 12, Ph.D. EnvE 16, has been recognized as one of Chemical & Engineering News (C&EN) Talented Twelve, a group described by the news organization as "a dozen industrious young scientists who are trying to solve formidable global problems."
Ivey was selected for her work in developing techniques for air quality monitoring and modeling to expose the inequalities of air pollution exposure.
Ivey conducted her postdoctoral research at the University of Nevada Reno and went on to become an assistant professor at the University of California, Riverside. She is now an assistant professor at the University of California, Berkeley, and the principal investigator of the Air Quality Modeling and Exposure Lab (AQMEL). Her research centers on atmospheric modeling, data assimilation, environmental justice appointments, exposure monitoring and source apportionment.
Ivey's work in AQMEL, the lab she started in 2018, played a large part in her selection as one of Chemical & Engineering News Talented Twelve.
Georgia Tech Professor and Ivey's Ph.D. adviser, Armistead "Ted" Russel, told C&EN that Ivey is becoming "one of the leading voices looking at and solving excess air pollution exposures within vulnerable communities," with her research having real implications for environmental justice.
Ivey is recognized as a pioneer in air quality research and air pollution exposure monitoring. According to Chemical & Engineering News, Ivey started her lab in 2018 at the University of California, Riverside, in the region with the highest concentration of warehouses and the worst air quality in the US. Being in southern California, she became inspired to unite work on ambient air pollution with work on indoor air pollution by combining experimental methods to better understand individuals' exposure to air pollution which would then lead to answers on how to mitigate exposure risks.
Ivey is currently working on a project which expands upon the idea of how individuals' air pollution exposures change as they move throughout the day in inland southern California. Ivey and her team first combined GPS data and readings from wearable air pollution sensors in their pilot study to understand the short-term pollution risks. As reported by Chemical & Engineering News, she is now mapping out how a person's day-to-day physical proximity to known sources of air pollution contributes to their daily air pollution exposures.
"I want to help people make their own, more informed decisions," Ivey told C&EN. "I'm thinking about this from a human point of view."
Click here to read more about Ivey and the other honorees of C&EN's Talented Twelve