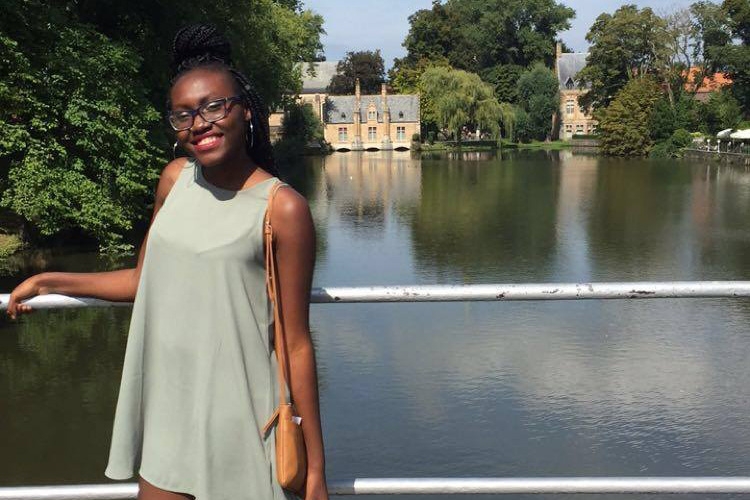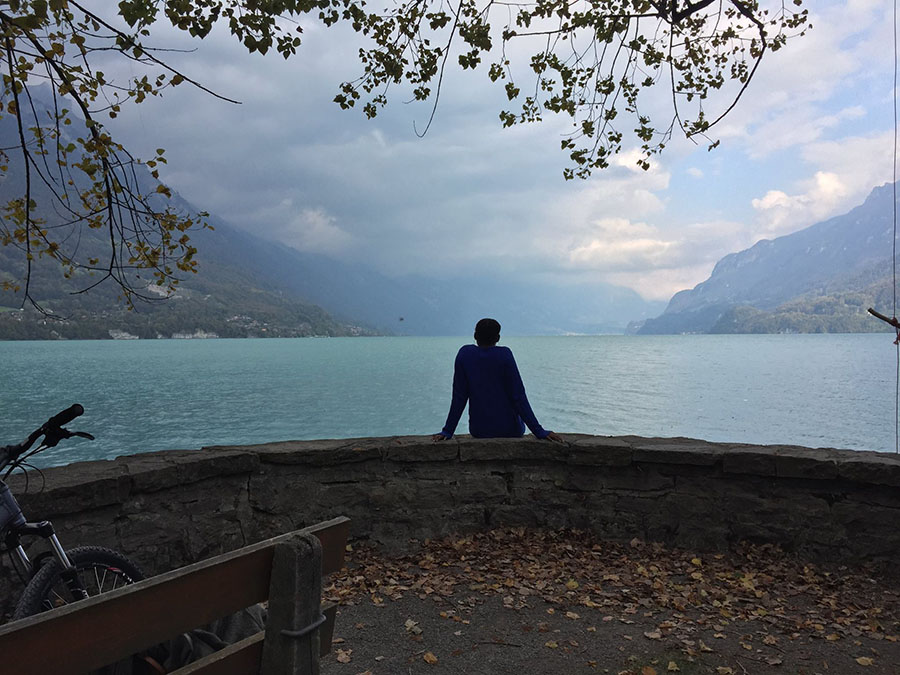 Maimuna Jallow takes in the view in Interlaken, Switzerland, one of the many places in Europe she visited during her semester at Georgia Tech-Lorraine. Jallow, a civil engineering junior, took classes in France with the help of the School of Civil and Environmental Engineering's Joe S. Mundy Global Learning Endowment. (Photo Courtesy: Maimuna Jallow)
Maimuna Jallow, a third-year civil engineering major, came back to campus this spring after a semester studying in Europe. With funding from the Joe S. Mundy Global Learning Endowment, Jallow took classes at Georgia Tech-Lorraine and explored the continent.
Jallow said her months abroad left her with "newfound personal strength, courage, independence, and a strong appreciation of public transportation and infrastructure."
Here, she shares more about her experiences and how they opened her eyes to the diversity of Europe and potential new paths for her career.
My time at [Georgia Tech-Lorraine] altered my view and understanding of Europe as it revealed to me just how diverse and multicultural the continent truly is.
Usually, when one imagines an average French person, they picture a white man or woman, wearing stripes and a beret, holding baguettes. This is not the average Frenchman. I learned that the average Frenchman, depending on the region of France, is a person of north African descent (Marseille, France), a person of German/European descent (Metz, France), or a person of west African descent (Paris, France).
Europe is such a diverse place, yet the media chooses to depict it as a homogenous culture and society. Every city I visited — Brussels, Interlaken, and Bruges, for example — I would be pleasantly surprised with the amount of diversity and [the cultures represented] within these cities.
Living and travelling in Europe has taught me strength and self-reliance. I would typically define myself as a strong individual; however, being placed outside of my comfort zone and in a region where I could not rely on English, I forged new strength.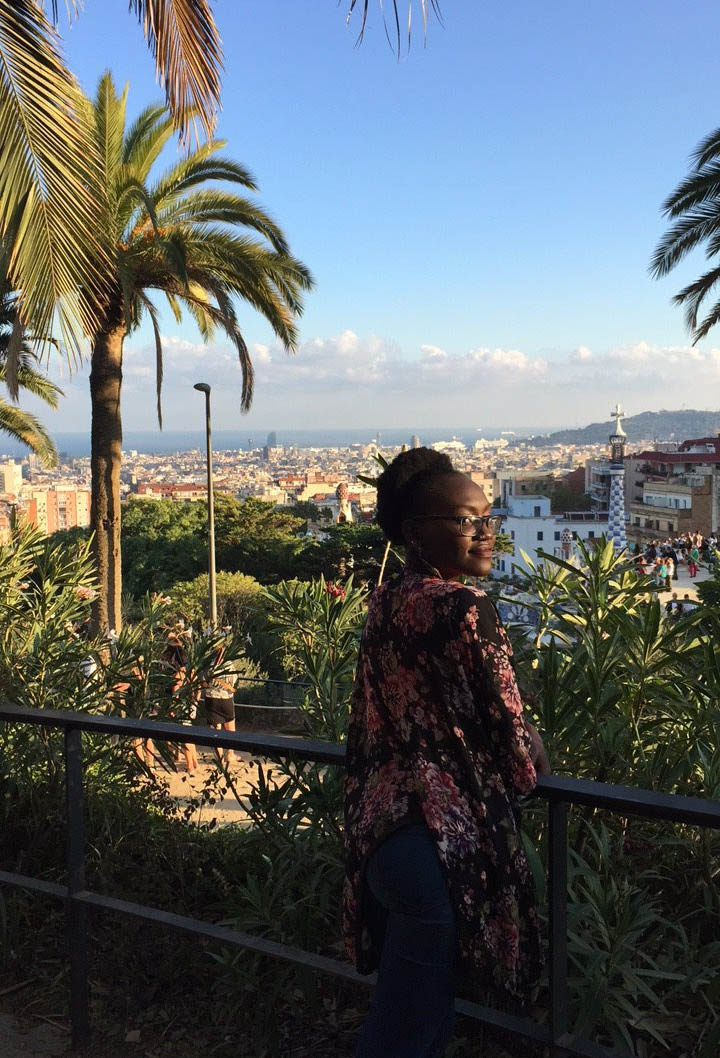 Civil engineering undergrad Maimuna Jallow at Park Guell in Barcelona, one of the cities she visited during her semester studying at Georgia Tech-Lorraine in France. (Photo Courtesy: Maimuna Jallow)
I found that, as I became accustomed to my new environment, I became unafraid to talk to strangers. I was able to overcome my discomfort of asking for help and direction, and I was unafraid venture out on my own. My semester abroad impressed upon me the concept that regardless of location, people are fundamentally similar. I learned that people are curious and willing to help.
In regard to academics, I knew coming into Tech that I had no interest in working in public transportation and infrastructure. This conviction was in part due to the fact that I lived in places where public transportation was not an option nor was it efficient.
The efficiency and the freedom taking the metro, the tube, and public buses [across Europe] have stirred my interest. It was eye opening to see how much a society depended on those forms of transport and how well those transportation systems were integrated into the everyday lives of the people.
Because of the public transportation, I was able to be more active, visit more places, and gain a better sense of the places I visited.
I am grateful to be a recipient of [funds from the Mundy endowment] and I am thankful for the opportunities it provided for me. We live in such an integrated world, and the opportunity to gain a well-rounded perspective of the world and the implementation of civil engineering was a life changing experience.