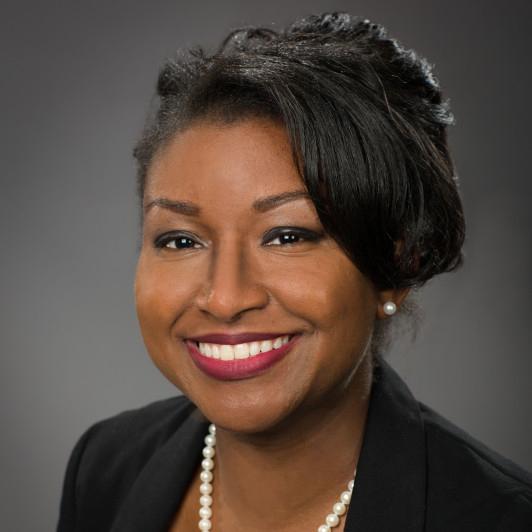 A paper that grew from Cesunica Ivey's doctoral research in the School of Civil and Environmental Engineering has been named one of the two best papers in Frontiers of Environmental Science & Engineering for 2016. The article outlines a new way to estimate the amount and source of secondary PM2.5 pollution in the air.
Cesunica Ivey's paper outlining a new way to estimate the amount and source of air pollution has been named one of the two best articles published in 2016 in the journal Frontiers of Environmental Science & Engineering.
The research came from Ivey's doctoral studies with Howard T. Tellepsen Chair and Regents Professor Armistead "Ted" Russell. Journal editors said it represented profound insight into current environmental issues. They selected Ivey's paper and one other out of 111 published in 2016 for the best paper honor.
"This method was one that I developed fairly independently, with intellectual contribution from my adviser, Ted Russell. I believed in the approach and did my best to provide quantitative evidence of its usefulness," Ivey said. "I am proud of this recognition, and I hope that the honor will encourage other researchers to use the method or any derivative of the method."
Writing with Russell, Senior Research Scientist Yongtao Hu, Professor James Mulholland, and University of Nevada, Reno, atmospheric scientist Heather Holmes, Ivey described a new way to identify the sources of what's called secondary PM2.5 pollution. Her method also calculates how much of that secondary pollution is in the air across the entire United States.
Secondary PM2.5 is made up of incredibly small particles in the air — smaller than the width of a human hair — that result from chemical reactions in the atmosphere rather than dust or particles emitted directly from a tail pipe or smoke stack.
"My method is important because we can better estimate the proportion of sulfates, nitrates, ammonium, and organic carbon present in the air, and specifically their origin," said Ivey, who finished her Ph.D. in 2016 and has been working as a postdoctoral researcher at the University of Nevada, Reno. "Historically, it is very challenging to provide estimates for these compounds, because they are formed via complex atmospheric reactions."
Ivey said this kind of air pollution has direct impacts on people's health, so it's important to know what's in the air and how much of it is there.
"Countless studies have been conducted on how human exposure to these particles via inhalation is harmful for acute and chronic illnesses, such as asthma, chronic obstructive pulmonary disease, and cardiac stress."
Ivey will begin work in 2018 as an assistant professor in the Department of Chemical and Environmental Engineering at the University of California, Riverside. In the meantime, she has another year of research ahead of her as one of the university's Provost's Diversity in Engineering Fellows.