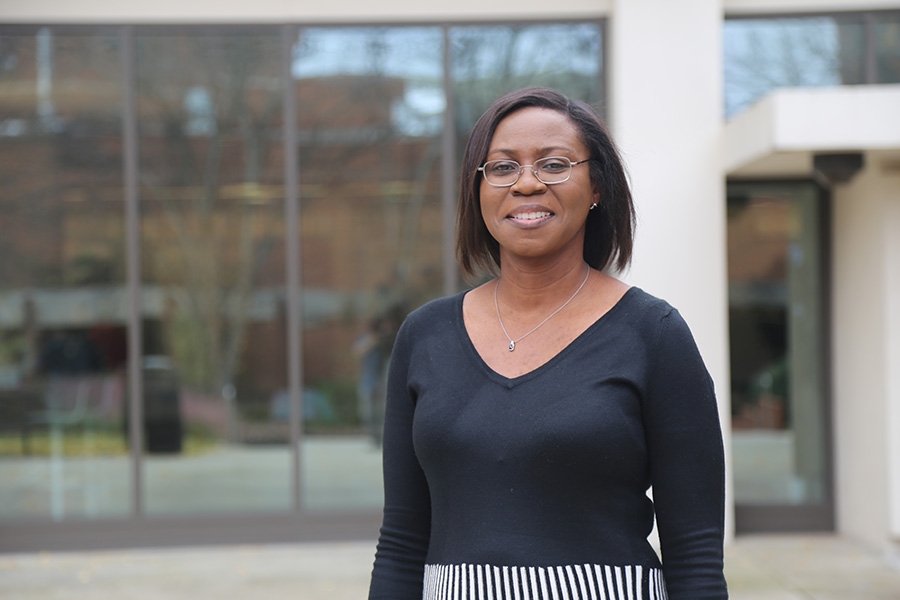 Professor Adjo Amekudzi-Kennedy delivered the keynote address for the University of Toronto Centre for Global Engineering's Research Day March 17, focusing on sustainability thinking.
In her talk, Kennedy explored using portfolio capital asset management principles to look at developing sustainable and resilient built systems.
"[It is important to use] multi-objective or multi-attribute thinking for built systems planning and design to properly consider the opportunity costs of capital," said Kennedy, associate chair for global engineering leadership and research development in the School of Civil and Environmental Engineering.
She also emphasized what she called "static and dynamic measures in sustainability evaluation and the need to refine existing databases and methodologies for increasingly effective portfolio capital accounting."
The Centre for Global Engineering focuses on sanitation, alternative energy, health costs, and clean water, especially in the developing world. Kennedy's keynote was part of the center's Global Engineering Week celebration.