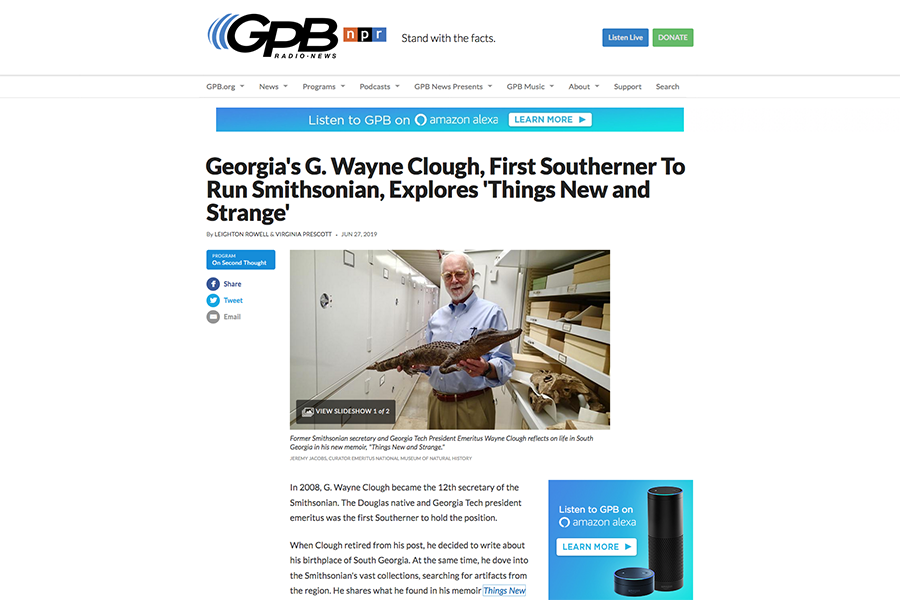 G. Wayne Clough has been busy since he retired as secretary of the Smithsonian in 2014.
The Georgia Tech president emeritus and double civil engineering graduate has been writing two books in the years since, including his newest exploring the vast collections of the world's largest museum, education and research complex.
Clough recently talked about the book, Things New and Strange: A Southerner's Journey through the Smithsonian Collections, with GPB's On Second Thought and host Virginia Prescott.
Listen to the full conversation: