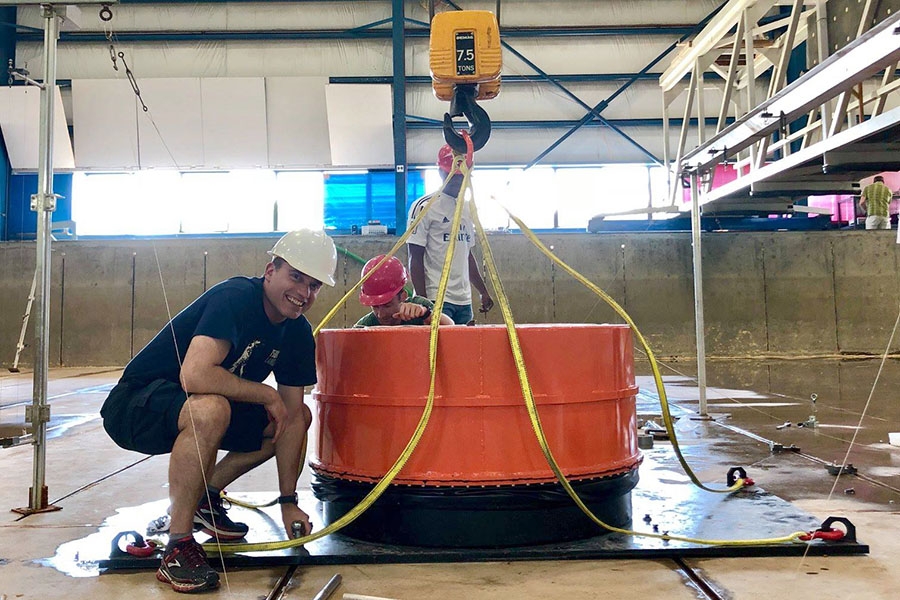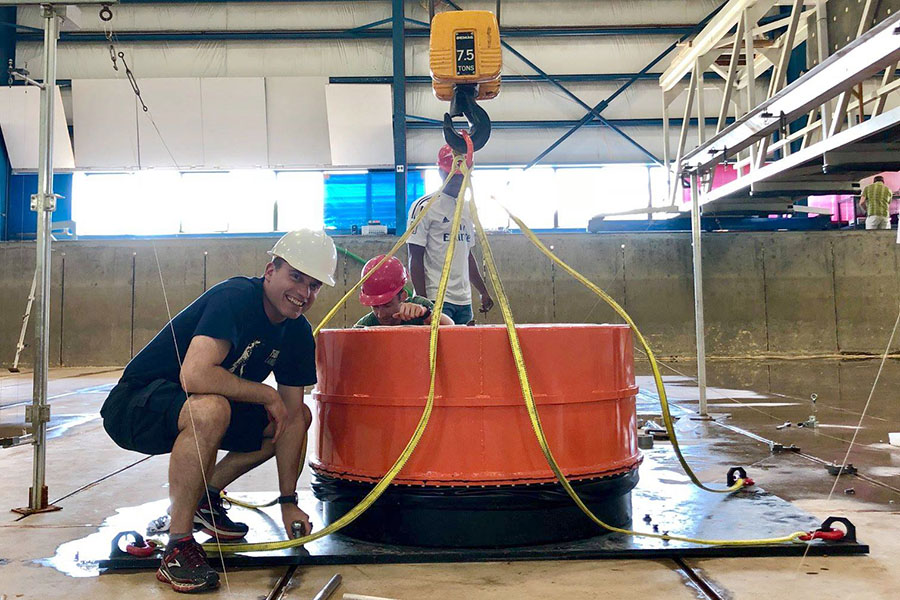 Hermann Fritz helping install the Volcanic Tsunami Generator at the O.H. Hinsdale Wave Research Laboratory at Oregon State University earlier this summer. (Photo: Angela Del Rosario / Courtesy: Natural Hazards Engineering Research Infrastructure)
Professor Hermann Fritz has spent the summer traveling between Atlanta and Corvallis, Oregon, building a new one-of-a-kind tool for his landslide research.
Fritz and colleagues from Oregon State University have been installing a mini volcano at the O.H. Hinsdale Wave Research Laboratory to study underwater volcanic eruptions that cause landslides and tsunamis. It's likely the first lab-based volcanic tsunami generator in the world.
The tsunamis are rare and difficult to study — researchers can't really observe the effects of such an eruption — so the National Science Foundation-supported lab experiments will answer key questions about the kinds of waves created by underwater volcanic activity and how they compare to other landslide- or earthquake-generated tsunamis.
Fritz discussed the project and his career trying to better understand tsunamis on the DesignSafeRadio podcast with Dan Zehner.
Listen to their conversation: