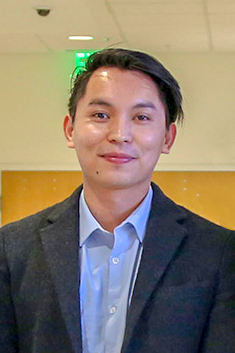 Luo
The American Chemical Society has honored a School of Civil and Environmental Engineering doctoral student for his research productivity and academic performance.
Cong Luo is one of 20 students nationwide to receive the Environmental Chemistry Graduate Student Award from the Society.
"It is definitely the highlight of my graduate career," said Luo. "I have always felt like ACS was such a prestigious community to be a part of."
Luo's research focuses on the elimination of pharmaceutical pollution in wastewater.
"Equal access to safe water is a basic human right and an essential condition for a healthy life no matter where you live," said Luo. "I hope that my research work in water treatment could bring the world a little bit closer to that."
The ACS Environmental Chemistry Graduate Student Award recognizes graduate students who work in areas related to environmental chemistry, with competitive course-work performance and research productivity. This award is granted up to 20 recipients nationwide every year.
Related