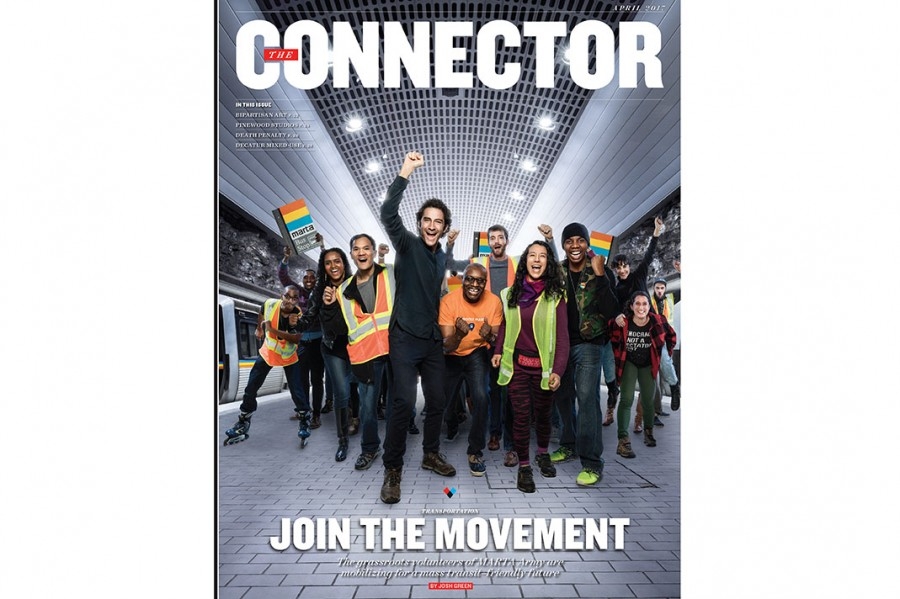 The grassroots group organized by Georgia Tech students to improve the transit experience for metro Atlanta deployed at the beginning of the work week to help first-time riders navigate the system.
The MARTA Army positioned volunteers at nine MARTA train stations to help people opting to ride public transit for the first time after a section of Interstate 85 collapsed March 30.
The army's leader, civil engineering Ph.D. student Simon Berrebi, told WSB-TV he expects to win some converts in the coming weeks.
"I think a lot of people will try MARTA for the first time and see that it's a great service that can get them where they need to go, fast, and making a better use of their time," Berrebi said.
'Join the movement'
This kind of "mission" falls right in line with what the MARTA Army has been doing in the year and a half since organizers really got the group going.
They've put schedules on hundreds of Atlanta-area bus stops. They've recognized some of the most-dedicated transit works in the city (and will again later in April). They've even crowdfunded nearly a hundred trash cans to fight a litter problem around bus stops in East Point.
Now, on the heels of the event that sparked its birth three years ago, the MARTA Army also has gotten its cover story.
The group is featured on the April cover of Atlanta magazine's The Connector. The story comes just a week or so after the latest iteration of TransportationCamp South, a conference for transportation advocates to talk about, debate, and imagine ways to improve how we all get around.
It was at that event back in 2014 that the seed for the MARTA Army was planted (even if, technically speaking, the organization didn't officially get going until 2015). At the conference, officials from MARTA, Atlanta's transit agency, asked how they could improve. Thus was born a partnership between transit agency and enthusiastic young professionals that now boasts more than 350 volunteers.
"What's interesting about MARTA Army is not that we're young yuppies spending our time trying to improve transportation, because we're not the only ones doing that," Berrebi told the magazine. "It's that we've created a model ... where we can harness all this grassroots neighborhood engagement and channel it into something that can have a real, regional impact on infrastructure."
More from Atlanta magazine's Josh Green:
Such an organized, extensive network of transit volunteers — the group recently attained 501(c)(3) status, making all do- nations tax-exempt — is unprecedented in Atlanta, and the army's spirit of cooperating with MARTA separates it from other such groups nationally. In exchange for so much free labor from sharp, innovative people (nobody, including army leaders, gets paid), MARTA allows use of their logo and access to data to fuel big ideas.

So far, successful projects have been neither splashy nor sexy. But they have been impactful by helping to make MARTA trips easier and more pleasant. For Operation TimelyTrip, the army created laminated signs with accurate bus schedules. The signs also contain QR codes, which riders can scan with their smartphones to get real-time arrival info. Volunteers have hung signs at hundreds of stops where no schedules existed before.